The basis of the Selzy Builder is rows which you can use to build up your email template. These are a kind of blocks  that are later filled with various content: text, images, and buttons.
To start composing your email, just select the suggested rows in the panel and drag them to the workspace in the center.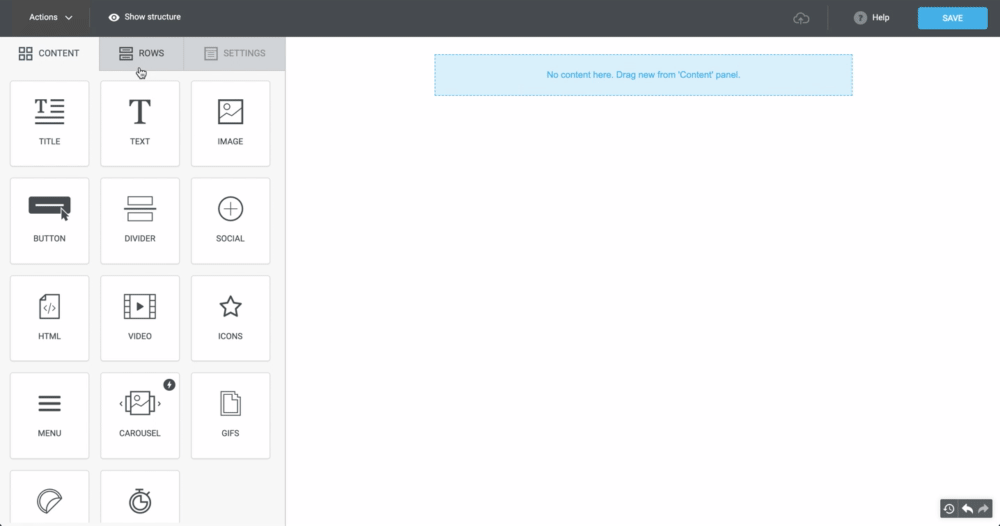 Now let's fill up the empty structure with content. To do this, switch to the Content block and drag the elements you need (text, images, videos, icons, stickers, buttons, etc.) to the desired columns in the row.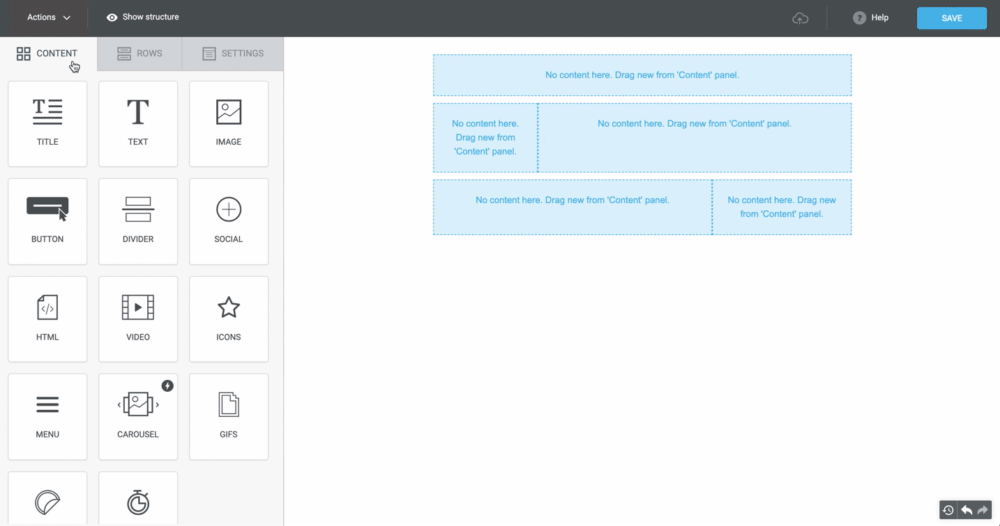 To edit a row, click on the area to the left or right of the columns. After that, the edit panel will appear  on the left.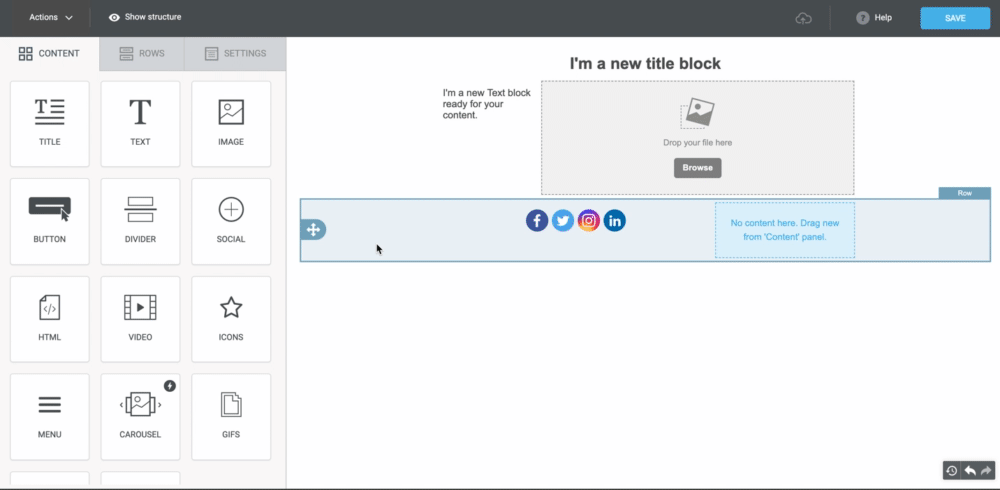 The number of columns in a row can be from 1 to 6.
To add a column to the row, click Add new button  in the settings panel, and to delete a column you don't need, click the Delete button.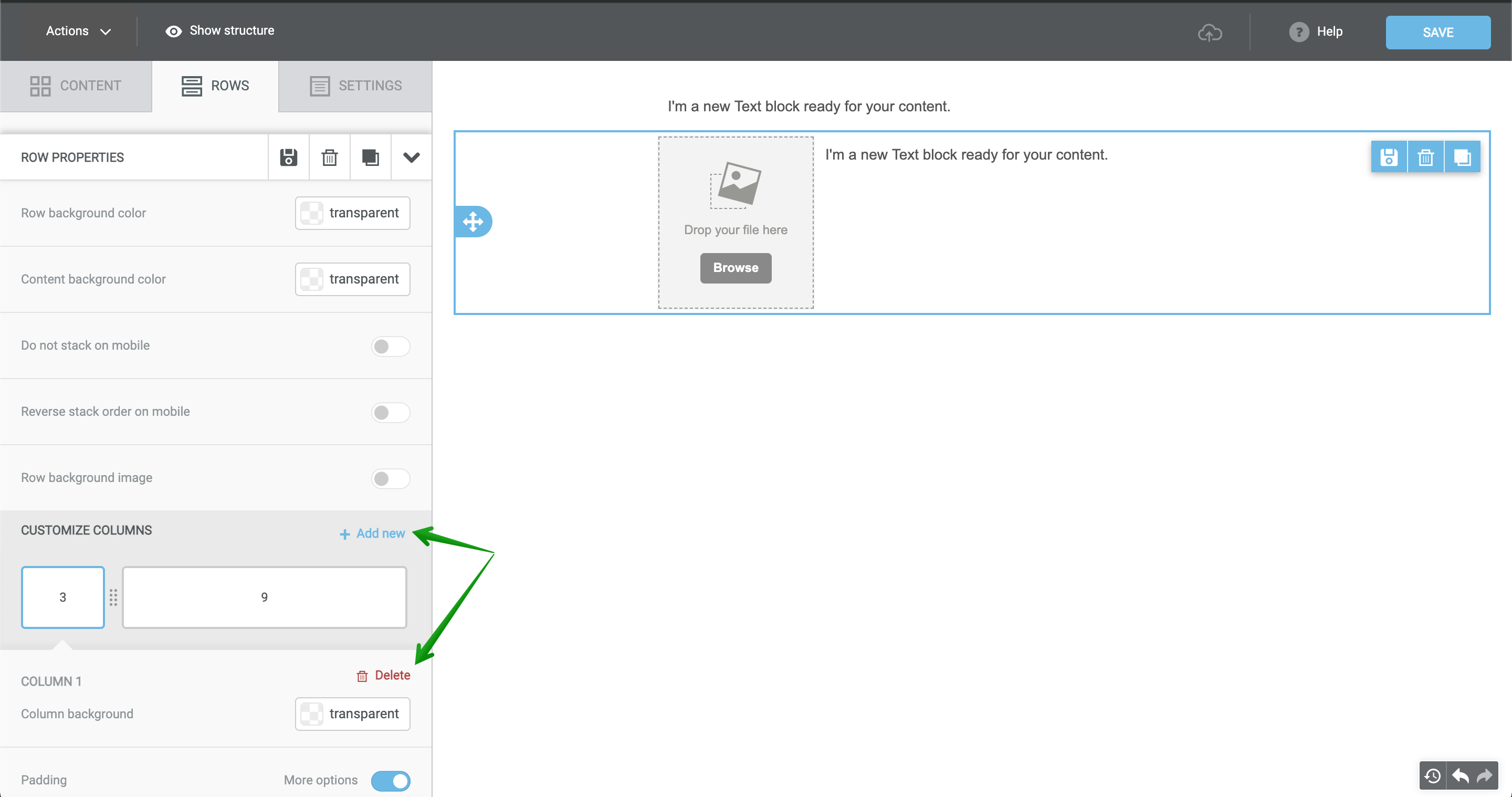 The row height will be changing depending on the length of the contents of the cell in the column. The column width is adjusted manually.
You can also drag and drop content from one column to another.
In addition,you can select the background for each column and set margin and border properties.
In the background feature of the settings panel you can select to apply a uniform fill to the column. This is useful if the background of the entire template is an image on which it is not convenient to read the text or the Click button is not visible.
Using the margins, you can align the elements in the column more precisely.
Borders will serve as a visual separation between the blocks. You can use solid line, dotted line, or just dots as a border.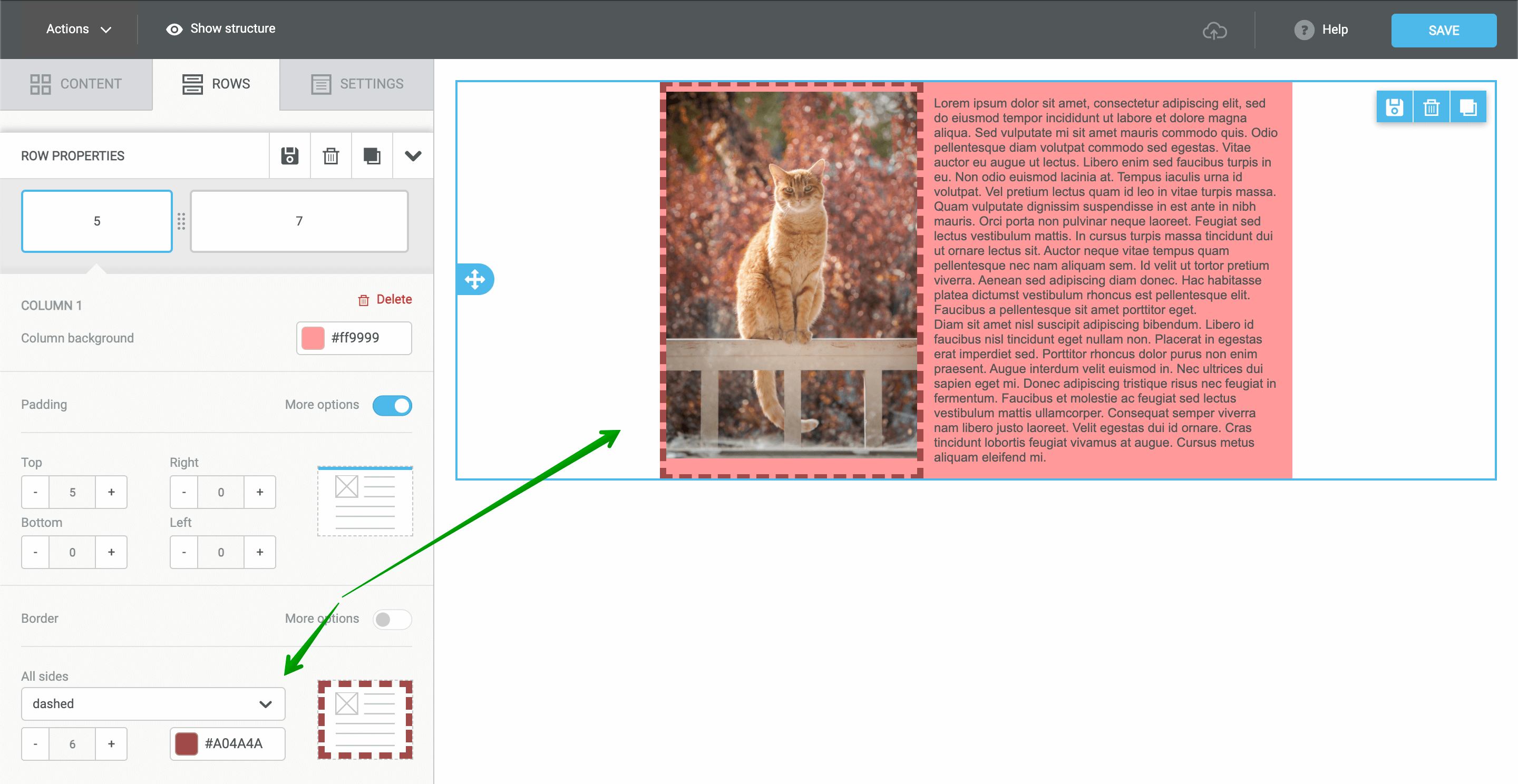 Useful links:
Adapt an Email for Mobile Devices
Save and Reuse Email Elements
Build a Layout Using Rows