Email subscription forms
Collect emails and grow your list.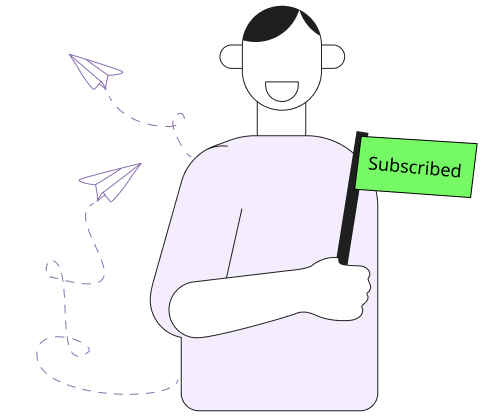 Turn your website visitors into subscribers
Get new leads and add new readers to your newsletter through an email subscription form.
Easier than ABC
Create a subscription form without HTML or CMS experience. A visual builder from Selzy seamlessly takes you through the process.
Simple but powerful
No HTML/CSS needed
You don't need to code to create a stunning form. Our subscription forms tool will smoothly guide you through.
Customize to your liking
Play with preset blocks, add personal style. Choose one of 25+ templates to save time.
Great on any screen
Regardless of the device, subscription windows will always appear where needed.
Pop-up signup forms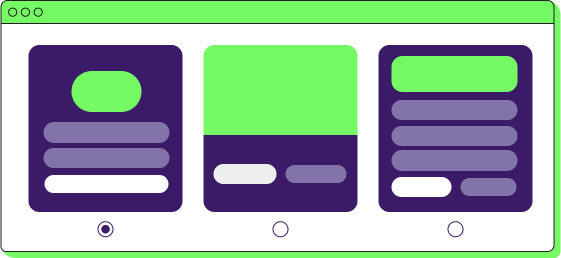 25+ stunning templates
Choose one of our ready-to-use templates for your occasion to save time.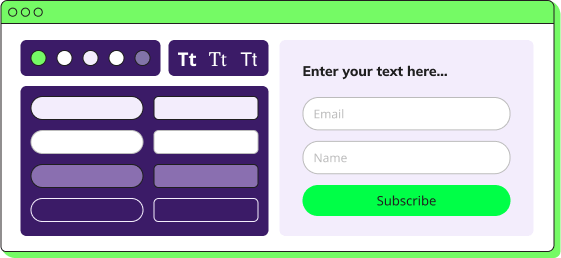 Unique design
Edit colors, fonts, buttons to be in line with your brand.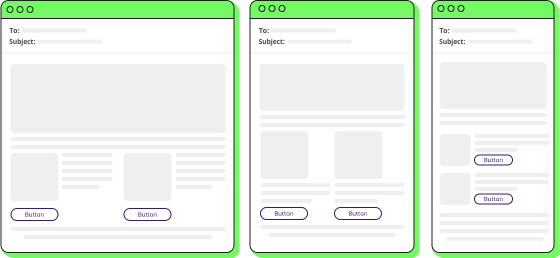 100% responsive
Performs great both on mobile or desktop devices.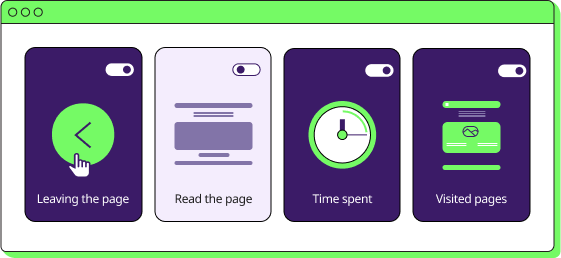 Advanced display settings
Number of visits, scroll percentage, time spent on the webpage, and many more.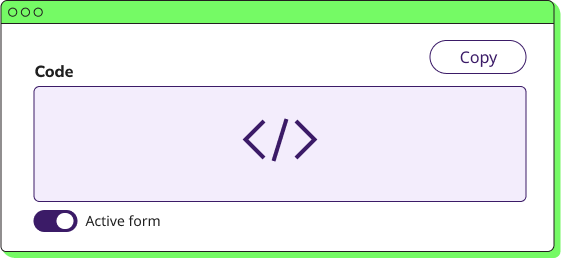 Easy to launch
Just add your pop-up code to your website code — and you're all set to go!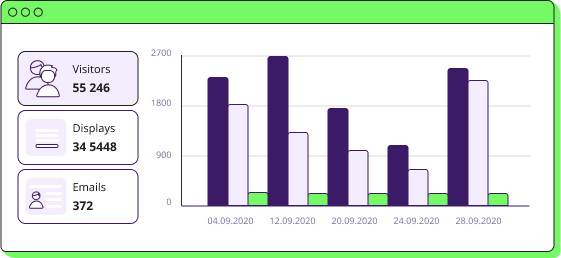 Detailed statistics
The numbers will show how many times your pop-up was displayed and filled in.
Embedded signup forms
Drag-and-drop signup form builder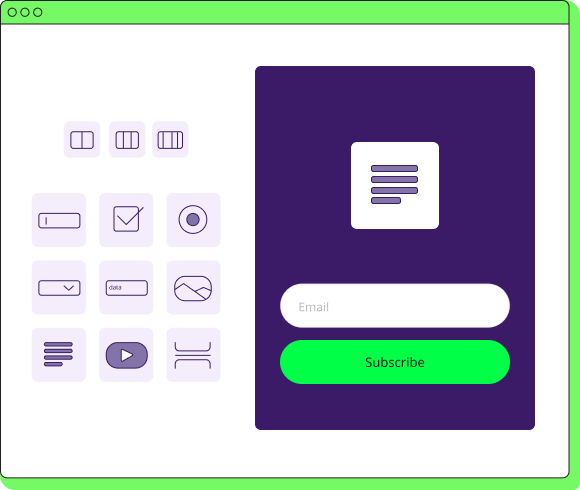 Choose the blocks you need and fill them with your text and images.
Style it your way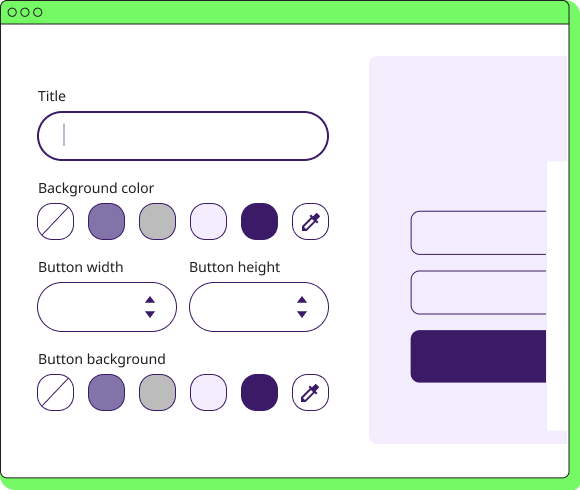 Customize colors, size, font, size, and many more options.
Launch in no time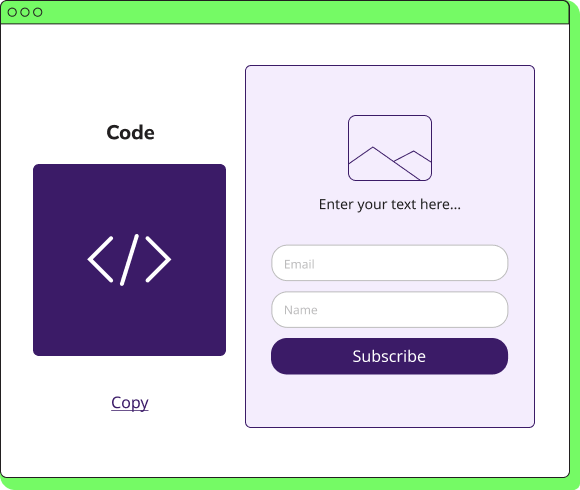 Just add your signup form code to your website code — you're all set to go!
A subscription form is just a start of a great journey
Triggered messages
React to anything people do on the website with triggered emails.
Email workflow
Automate emails based on your subscribers' preferences.
Email Builder
Create stunning emails for your new subscribers with our visual email builder.
FAQ
How do I collect emails on my website?
Answer
It's easy. You can either create a signup form on your website from scratch or try Selzy's templates available straight from the dashboard. Go to Tools, and from there, it won't take more than 5 minutes.
What are the elements of a subscription form?
Answer
There are four: header, text, field, and button. You attract visitors with a title, describe the purpose of your newsletter with text, let people complete the fields (the less, the better), and make them subscribe with a nice big button. Make sure it evokes an action when future subscribers see it.
Where can I place it?
Answer
Depending on the format, you can place the form anywhere on the website. It can take a separate page, be at the footer, appear as a sidebar or a hello bar, show up once a visitor finished reading your page, or even pop up if they moved the cursor to a specified area.
How do I make it efficient?
Answer
Here is our advice: place a form where more people will see it. Don't be afraid to use several. Try special bonuses to get people to subscribe ― a good discount might go a long way. Make sure your form shows great on different devices, from laptops to phones. Do experiment ― try different buttons, titles, and fields.
Create a subscription form
Start collecting new contacts with Selzy.
Try it now