Triggered emails
Nurture more leads by engaging with your customers along their journey.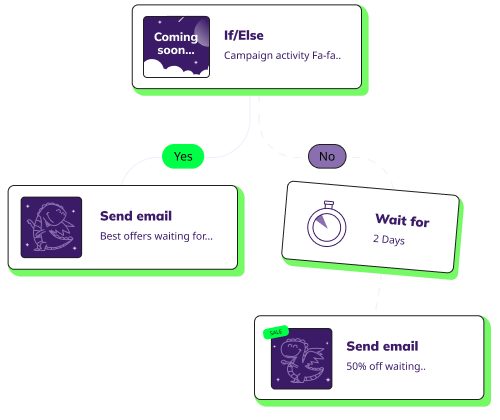 React at the drop of a hat
Automated emails from Selzy help you react to everything your customers do. From confirming orders to the newsletter subscription, triggered email marketing keeps clients engaged every step of the way.
It's a win-win for everybody
Customers receive important notifications right when they need them. You save time, understand your audience better, engage, and encourage them to come back.
Automate this, automate that
Welcome, remind, or recommend
Introduce yourself to people and nurture them to conversion. Offer products that customers might like based on their previous actions.
Greetings, offers, and pre-defined events
Pour your heart into personalized messages: from birthday wishes to special offers. Send reminders to idle subscribers.
Feedback, service, and subscriptions
Collect feedback from the most affectionate readers. Send shipping updates. Share materials immediately after payment.
Fast and easy from the start
Visual editor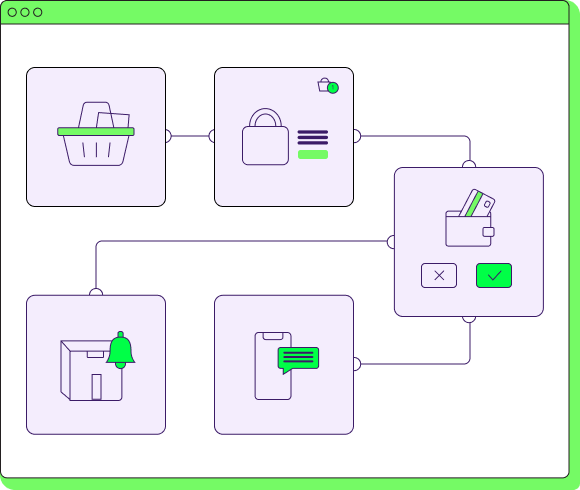 No coding skills needed — Selzy's visual editor will smoothly guide you through your first triggered campaign. Use various scenarios for those who read a message (or didn't). Send different messages depending on the user's actions.
Message templates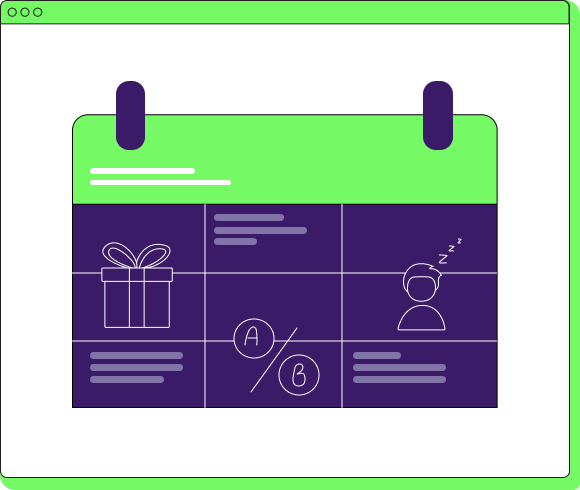 Set up and start sending triggered messages in no time with Selzy templates for any occasion. Launch a campaign, wake up snoozers and get regulars to make another purchase.
Track statistics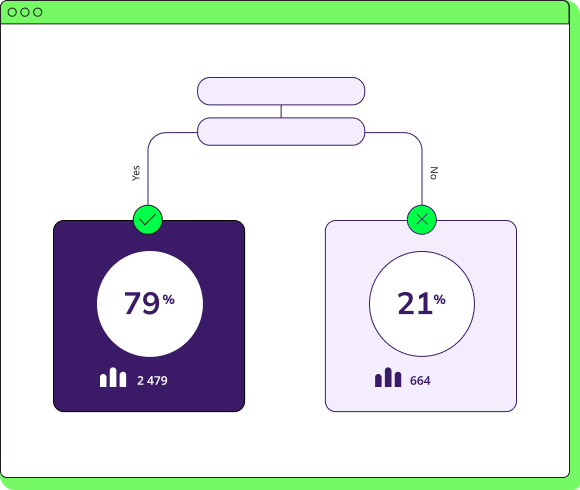 Once you are ready, make sure you check the stats. Selzy shows just how many people react to each specific trigger. Find out who bought, subscribed, or responded to a campaign.
Start your campaign — Selzy will take it from there
48 preset integrations
We use CRM and CMS to help react to your customers' every action.
Security
Certified data centers store databases, which only you can access.
24/7 technical support
Regardless of time and day, we are here to help with your campaigns. Feel free to call, message, and email.
FAQ
What is a triggered email?
Answer
It is an automated message that follows certain types of user behavior (placed order, abandoned cart) or based around special events (birthdays, holidays). Triggers are essential tools of every email campaign.
How much does it cost?
Answer
It's free for the first 15000 triggered messages and up to 1000 recipients. As your client base grows and you get more involved in email marketing, you might select one of our affordable payment plans. You can pay for more subscribers or more messages.
Calculate your subscription
How do I start sending triggered messages with Selzy?
Answer
From the dashboard, go to Automation;
Click Create chain;
Select a template or create your own;
Add steps to your campaign and attach corresponding emails;
Save and launch the campaign.
What is the difference between transactional and triggered emails?
Answer
Transactional emails inform clients about an event or confirm an action, therefore improving your quality of service. Trigger emails get customers to act: for example, to make a purchase.
Can I tailor my messages to specific customers?
Answer
Sure! Add any info from your database, i.e., name, city, last order date, interests, and birthday.
Connect with your customers today
Send triggered emails with Selzy
Start sending