AI email assistant
Streamline your marketing campaigns and increase opens, CTR, and revenue.
Automate your communications with AI
Put your email marketing on autopilot with this free AI email assistant!
Optimize every element of your email
Generate attention-grabbing headlines that instantly capture your subscribers' interest.
Tailor email body content to any occasion, from product updates to personalized. discounts
Highlight your product's unique values and advantages with bullet points.
Add powerful CTA buttons that encourage subscribers to click and take action.
Write. Proofread. Automate
Selzy AI-powered email assistant boosts productivity and ensures quality that delivers value.
Bet on quality
Create compelling email copy using this GPT-powered email AI assistant to check grammar and enhance your tone of voice.
Save time with automation
Generate automated responses to every single action your subscribers take with our free writing tool fueled by artificial intelligence.
Turn clicks into sales
Unlock innovative content ideas and strategies with our email writing assistant to improve metrics and drive revenue.
What AI email assistants can help you with
Automate each and every step of making engaging emails that deliver results
Writing
Generate email copy tailored to specific prompts and your preferred tone of voice.
Proofreading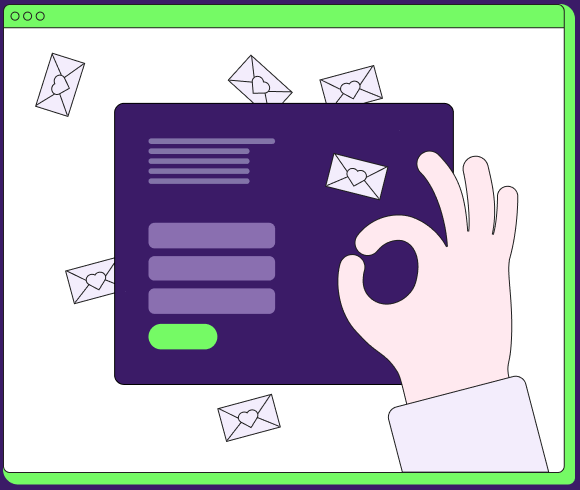 Polish existing copy and ensure it's error-free with thorough proofreading and spell-checking.
Customization
Personalize content for specific audiences to increase engagement and drive higher conversion rates.
Translation
Strengthen customer relations by generating content in any of 10 available languages.
3 simple steps to start your campaign in 15 minutes
1. Upload your contacts
Add contacts manually or import your own list. Use embedded sign-up forms or pop-ups to grow your audience with ease.
2. Build an eye-catching email
Launch your first campaign in 15 minutes with our drag-and-drop email builder, 140+ customizable templates, and email assistant with AI.
3. Track results to get better
See detailed results and analyze each and every interaction to improve conversion. No guesswork, just numbers.
FAQ
Is it a free AI email assistant?
Answer
You can use Selzy AI email assistant for free to craft and send up to 15,000 emails to 1,000 contacts per month. It's a great way to start things out and test how everything works. Once you're ready for bigger volumes, check our price plans and choose the one that fits your needs best.
How does this marketing campaign automation tool work?
What languages can I generate text in?
Answer
You can create a copy in multiple languages, including English, Spanish, German, French, Italian, Dutch, Portuguese, Korean, and Chinese.
Try it out for free
With our free plan for up to 15 000 emails and 1 000 contacts you can test things out right away
Start sending