Email marketing automation
Let your emails always be there for your customers, so you don't have to.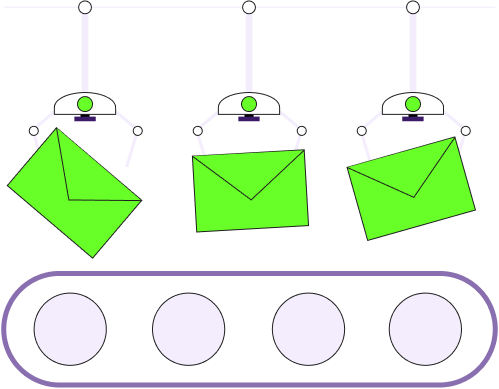 Let your emails run the show 24/7
So you can focus on more important things.
Whatever the occasion — your emails got your back
You be like "Welcome emails, abandoned cart reminders, limited offers, special events… how am I supposed to find time to interact with my customers non-stop?"

Selzy email automation tool be like "I got you".
Show you care
Build deeper connections at every step.
Welcome new contacts
New contacts are the most active. Nurture them with special deals and exclusive content in an onboarding series of messages.
React fast and smart
Send reminders about abandoned carts with a limited offer for higher conversion. Follow up on a purchase and ask to leave a review.
Show up for special moments
Offer a personal discount for birthdays.Launch holiday countdown email campaigns for even more sales during the high season.
12+ templates to fit any occasion
We've already mapped out the steps for the most popular occasions for you to save time.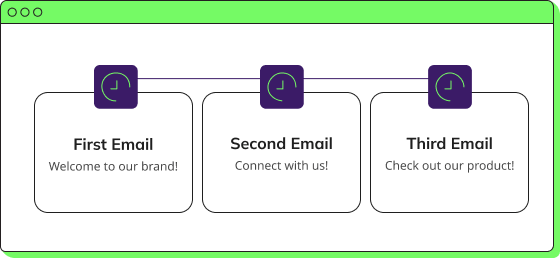 Starting a conversation
Welcome series
Reactivating old subscribers
Sending a thank-you gift for subscribing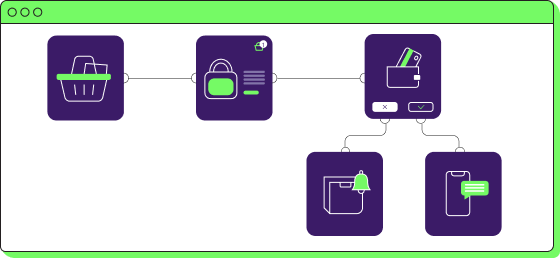 Reminding and nurturing
Event reminders and countdowns
Birthday wishes
Hot deal announcements
Automate your emails in no time
Here's how:
1 STEP
Choose the template that fits your needs or create one from scratch.
2 STEP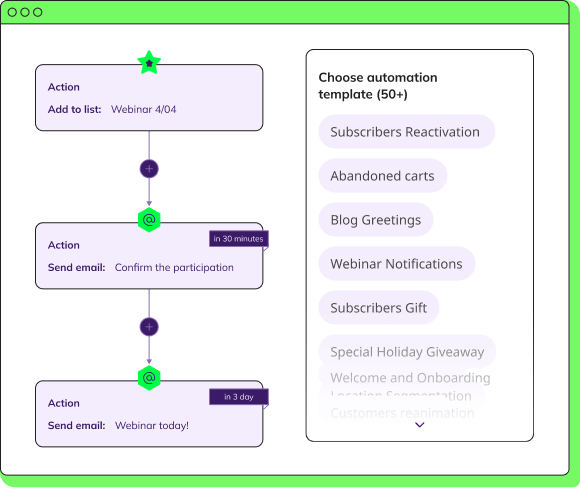 Decide on the starting point. For example, after subscribing or a certain date.
3 STEP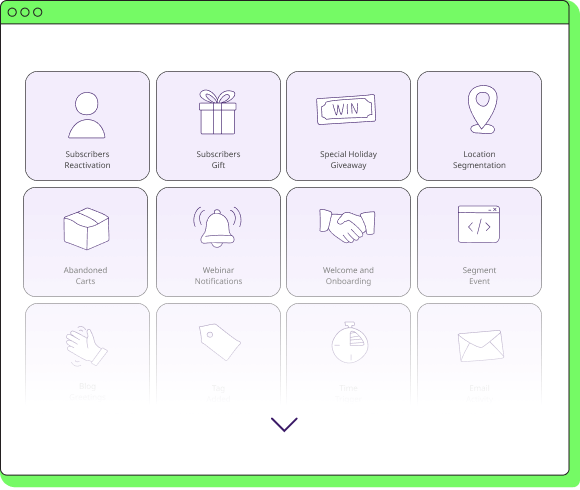 Map out a customer journey and add relevant steps, if needed.
4 STEP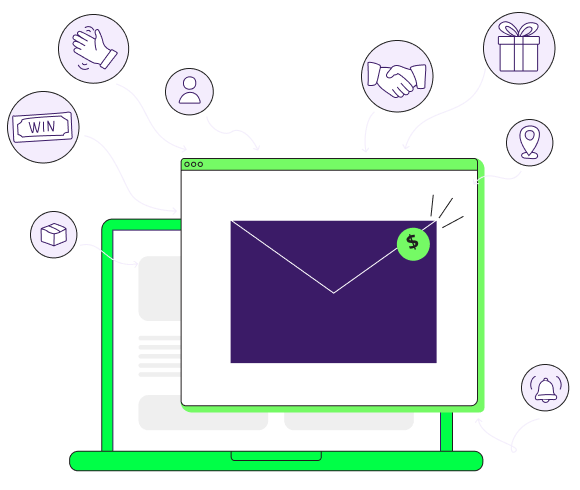 You're all set to launch!
Automate like a pro from the start
Email builder
Build professional-looking messages in no time with Selzy email builder.
Email templates
No need to reinvent the wheel. Choose one of 140+ Selzy expertly crafted email templates.
Segmentation
Use our segmentation tool to make sure your automated email sequence hits the target as close as possible.
FAQ
Is there an additional fee for email marketing automation?
Answer
No, there's not. You can send triggered emails with Selzy for free.
Do I need coding skills to automate my messages?
Answer
No, you don't. Selzy automation tool will smoothly lead you through the process step by step. All you need to do is to decide which scenario fits you best and to add new steps in your sequence if needed.
What type of business is email automation for?
Answer
Any online business can use automation to boost sales and take the routine off their sales managers' shoulders.
Does automated email sequence always need to include more than one message?
Answer
One or several messages can be automated depending on your goal. If you just want to send a confirmation after a new customer has subscribed to a newsletter, you can automate your confirmation email. You can also go further and nurture new leads: you can automate a sequence of emails which will also include special deals and useful content.
Ready to try it yourself?
Click below to register and check your inbox for a confirmation email. Yep, that's our automation doing its magic. You can, too. Try it 😉
Let's do this