Compare pricing plans
Features
Free
Sign Up
Lite
Sign Up
Standard
Sign Up
Premium
Sign Up
Bulk emails
Up to 1,500 emails and 100 contacts
Subscription forms on websites
Pop-up forms
Personalization
Email builder
Image storage
24/7 support
Templates
Email analytics
Send time optimization
Automation
A/B testing
Segmentation
Anti-spam email check
Check email size before sending
Email authentication check
Email deliverability tips
Subject line assistant
FAQ
📨️

Can you send emails for free with Selzy?
Yes, you can. With the Free plan, you can send up to 1,500 messages a month for free to no more than 100 subscribers. This way you can try all of Selzy's features and services.
💵

How much does it cost to send email campaigns?
The price depends on the list size and on how many messages you want to send. Get an estimate using our calculator. You can also compare plans and their features.
✔

How do I choose the right plan?
There are 2 types of price plans with Selzy: by list size and by email volume.
By list size. All price plans — Lite, Standard, and Premium — have a limitation of no more than 500,000 email addresses and differ in capabilities. Lite gives you access to all our features. With Standard, you get everything in the Lite plan, plus built-in email marketing recommendations for your campaigns. Premium offers full campaign management by our dedicated experts.
Every user automatically gets access to the Free plan upon signing up with Selzy.
By email volume. With Pre-paid Credits, you can purchase a package of emails for a month or a year, and use them until it expires. With Pay As You Go, you pay per email.
🏷

How can I switch to another plan?
You can change your plan in your Personal Account. If the current plan has expired, go to the Pricing plans section in your account and select the one you need. If your current plan is still active, contact technical support or follow the rules for switching plans to continue using our services.
🍡

Do you have special conditions for large lists?
Yes, we have special conditions for clients with over 500,000 contacts. Leave a request and we'll get back to you with a special offer.
Have more questions?
We have answers in our Knowledge Base: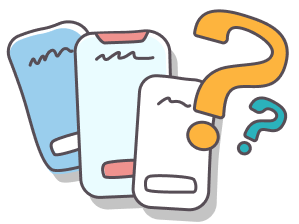 Easy to pay
All of our prices are in accordance with the dollar exchange rate. Our services in local currencies may vary slightly based on the current exchange rate.
Exchange rate: $1 =