To top up the balance, click on the Login/ID on the top right-hand side of the page and choose Top up.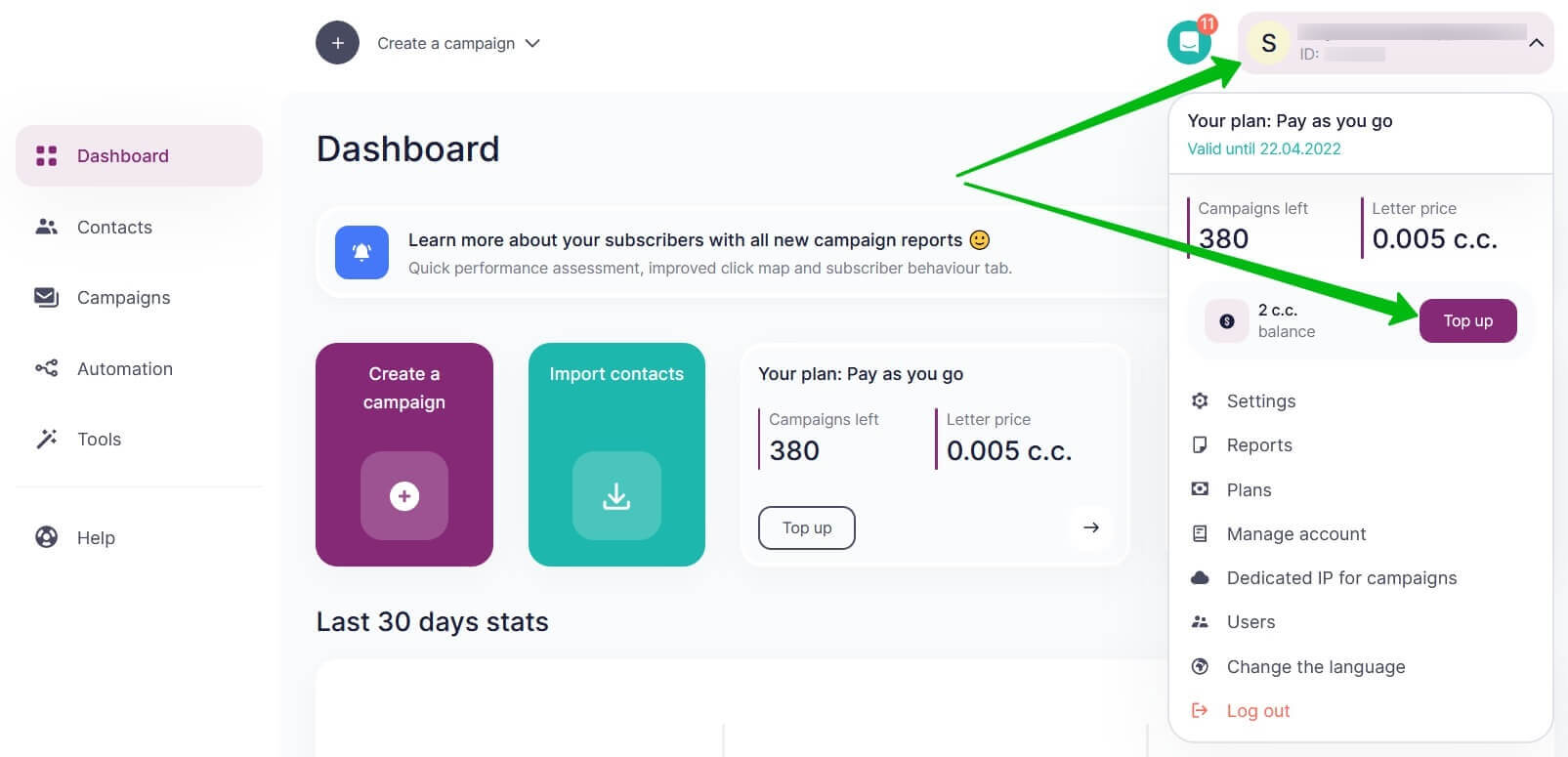 Choose your plan
Choose the pricing plan to top up the balance. Fill in additional parameters.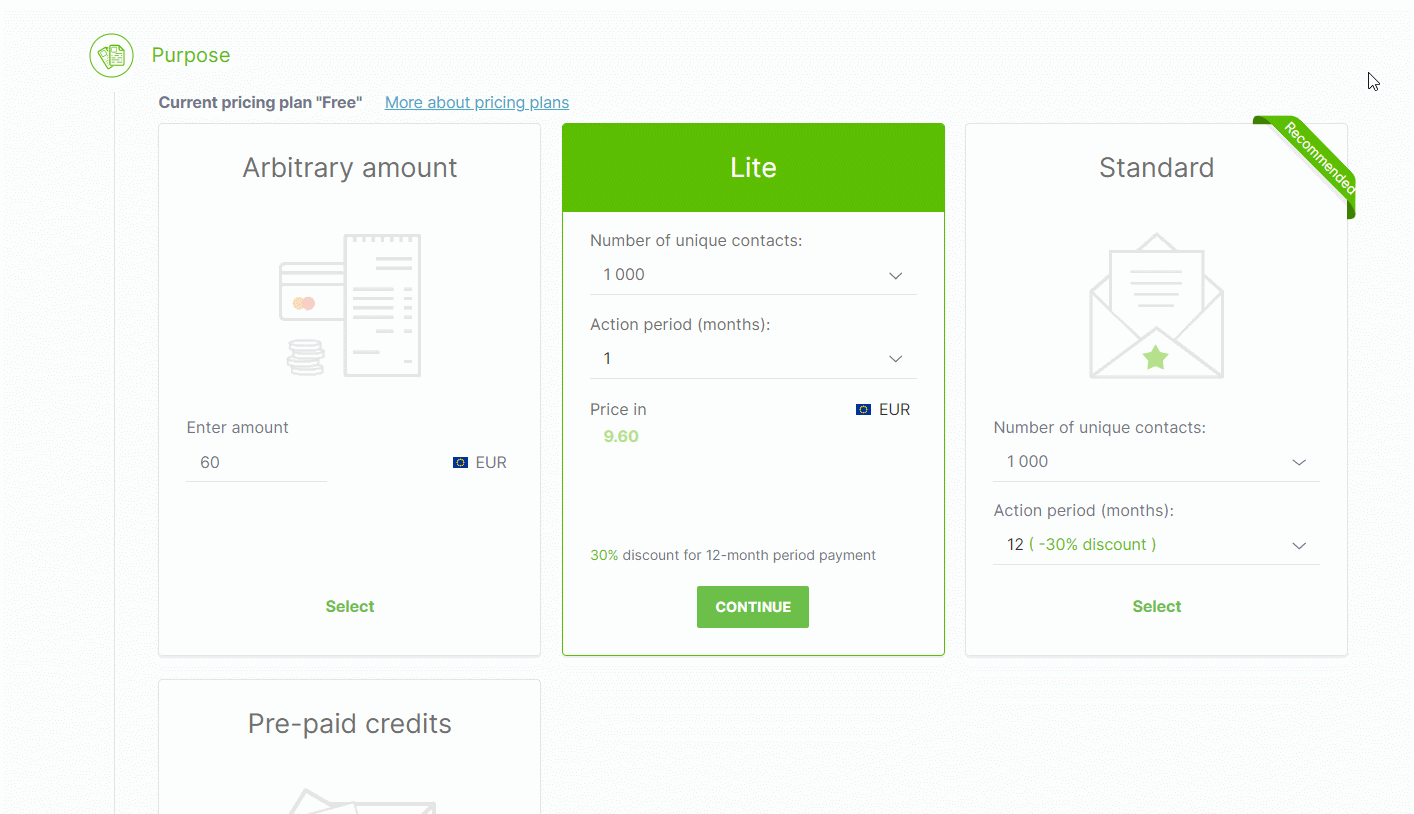 Unfixed sum
To pay for the Pay As You Go Plan, SMS or Viber messages, or paid services, use the option of Arbitrary amount.
After you type the sum, click on the Continue button.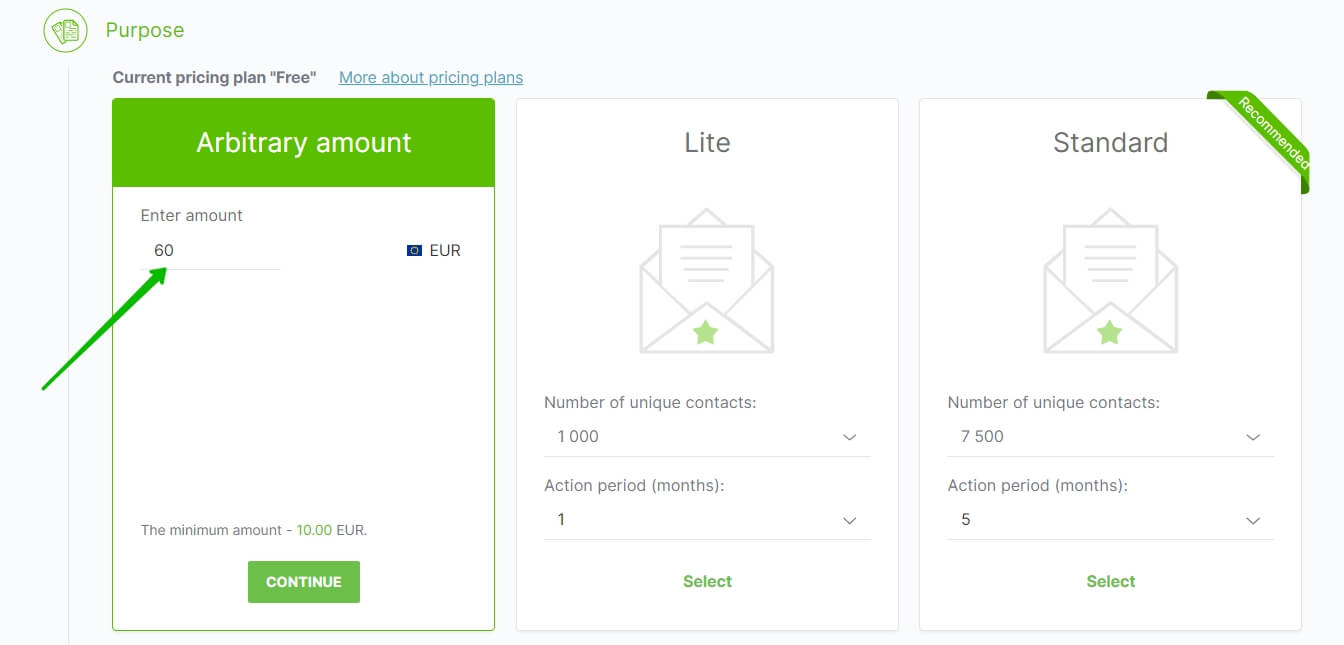 The Lite and the Standard Plans
Choose the plan that suits best for you and the number of unique contacts and the action period. Click on the Continue button.
If you opt for 12 months, you will get a 30% discount.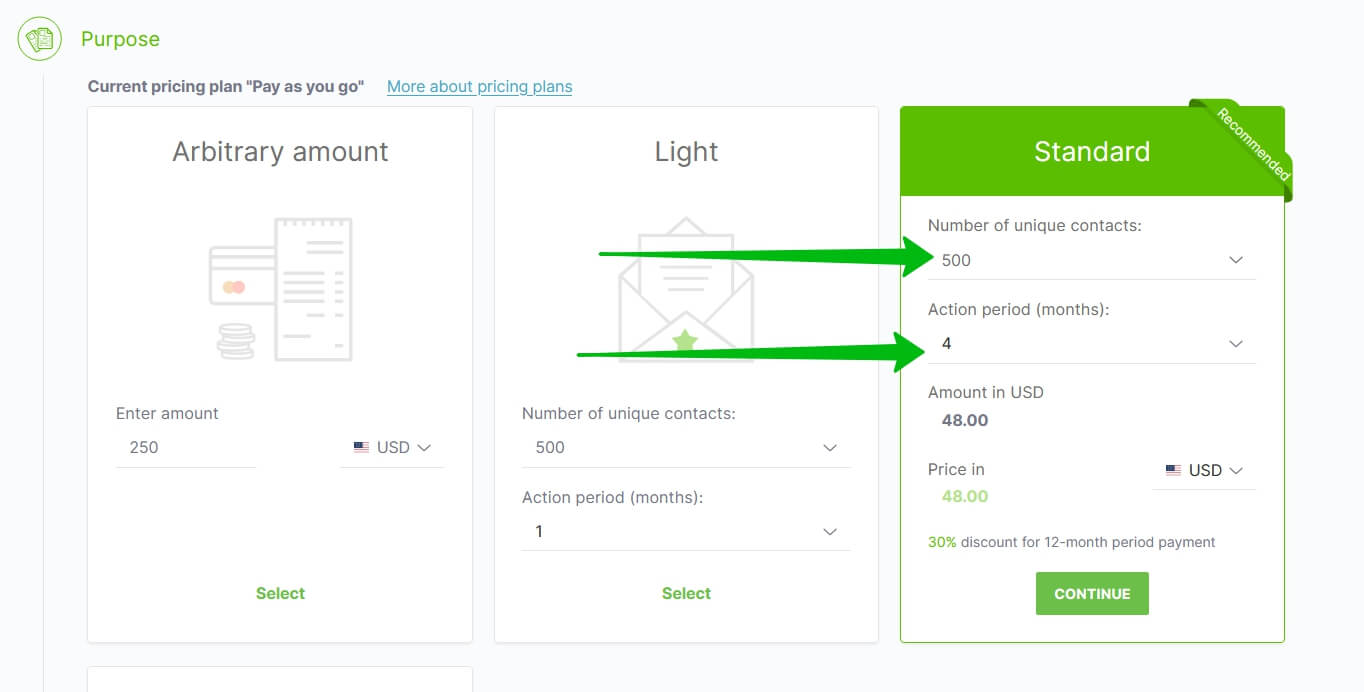 The Pre-paid Credits Plan
Choose a plan and its action period - a month or a year.
Give the number of months if you've chosen "a month" during the previous step.
Choose the number of emails.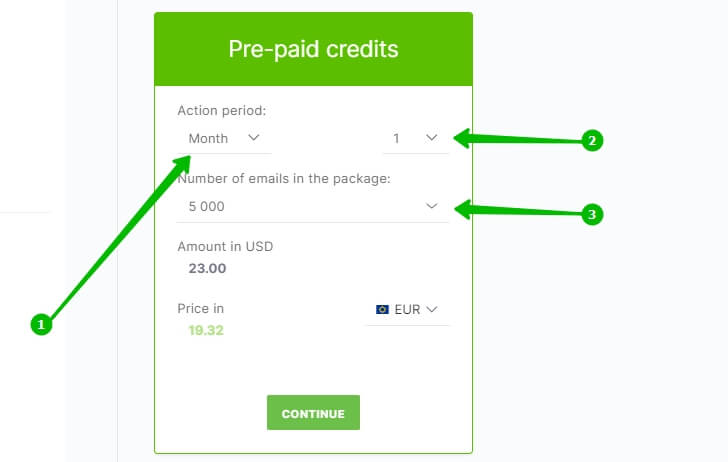 Choose a payment method and pay
The payment methods available to you depend on the currency:
Cashless transaction. The balance is topped up on the banking day when the payment arrives to the account.
PayPal. You can pay with a credit card or a PayPal account.
Visa/Mastercard.
Cashless
Give your company's invoice details and click on the Continue button.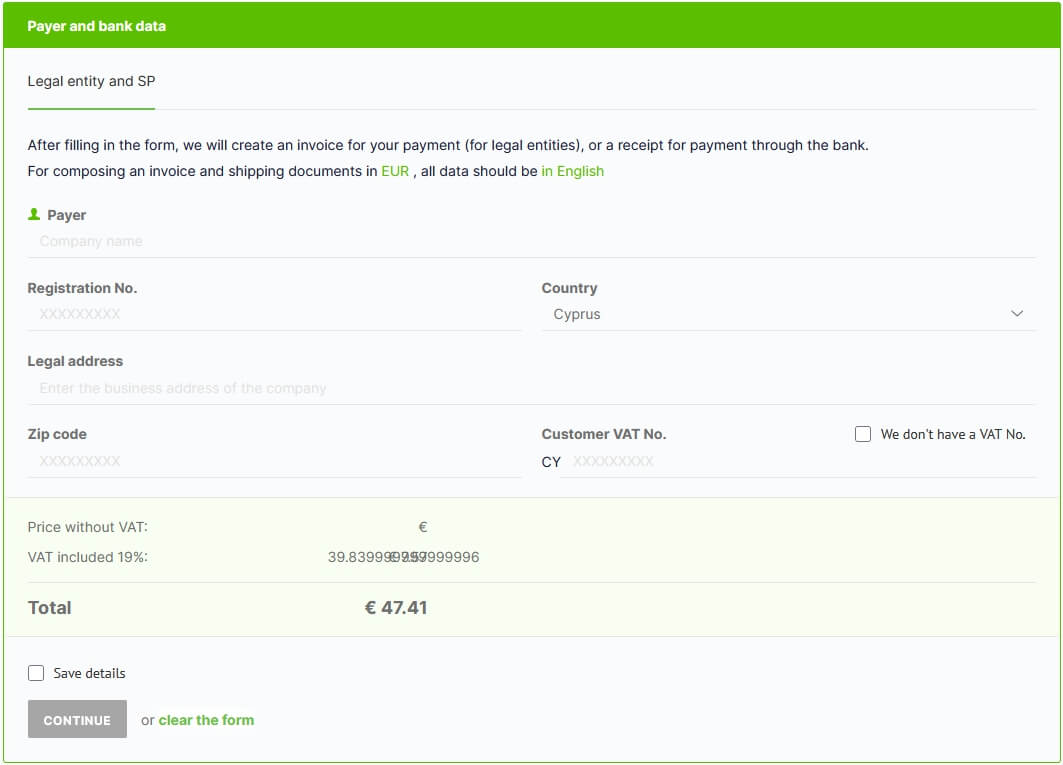 Download or print out the prepared invoice.
Cashless payment is available only if you pay in euro.
Card
Choose your method of topping up the balance and click on Pay. You will then proceed to the payment page where you will have to fill in your payment card info.
Q&A
How fast will the funds arrive to my account?
If you use an online service, it will happen within an hour.
If you pay cashless (using your bank account), it will happen in the first part of the next working day.
What should I do if the funds never arrive?
If the money hasn't arrived to your account, send us a request through the chat in your account.

In your request please state:
if you paid via an online service — the time and date, the way, the sum, the ID depending on the type of way.
if you paid via a cashless transaction — the copy of the transfer order marked by the bank as executed.
We will find your payment and tell you why it was delayed.
How to get reporting documents
The original documents (invoice + statement of transfer and acceptance) can be sent to you:
to your destination address (within 3 weeks after the payment);
via electronic document flow (within 3-5 days after the payment).
To get electronic copies of closing documents, go to Reporting Documents.
How to get reporting documents