With the Selzy builder, you can configure the way to allow subscribers to call you directly from the received newsletter without the necessity to copy the phone number before the call. Let's look at how to add a link to your phone number as a number, text, button, or icon.
As a number
Place the cursor on the place in the text where you want to add your phone number, and select Insert/edit link.

Then, in the Link Type, specify the link type Tel, add the phone number in the Number field, and leave the Text to display field empty.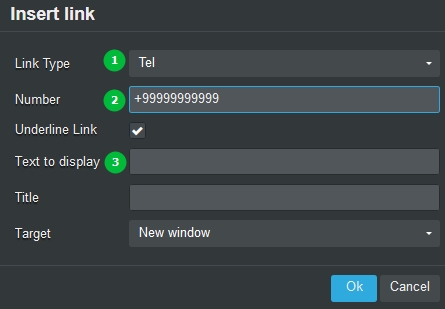 The phone number will be added to the email as a number.

If you want to remove the underline, uncheck the Underline Link box.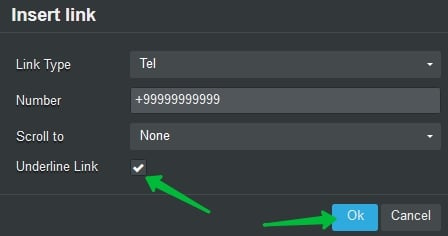 And we have

In the text
In the text block, type  the word or phrase you want to contain a link to the phone number. For example, "Call".
Select the text and choose Insert/edit link, enter the Tel value again in the Link Type, and enter the phone number in the Number field.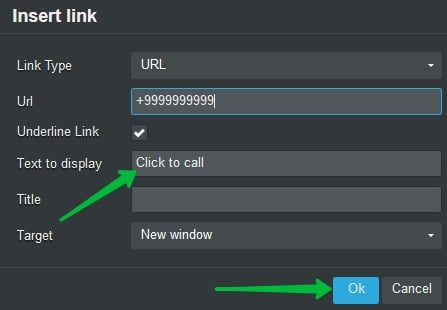 Now, when you click on the text "Call", the user's mobile device will dial the phone number.

On the button
To start, add the Button block to the email layout. Then click on the block and select the desired link type in the properties — "Call".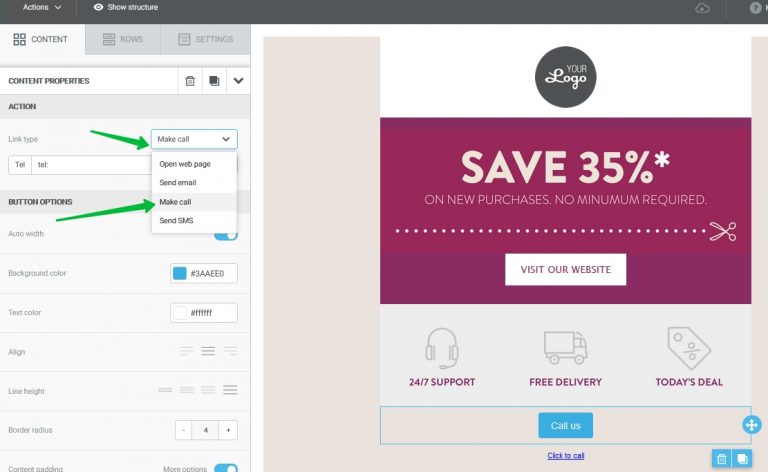 Enter the phone number in the format +9999999999. You can add any text you want  to   the button.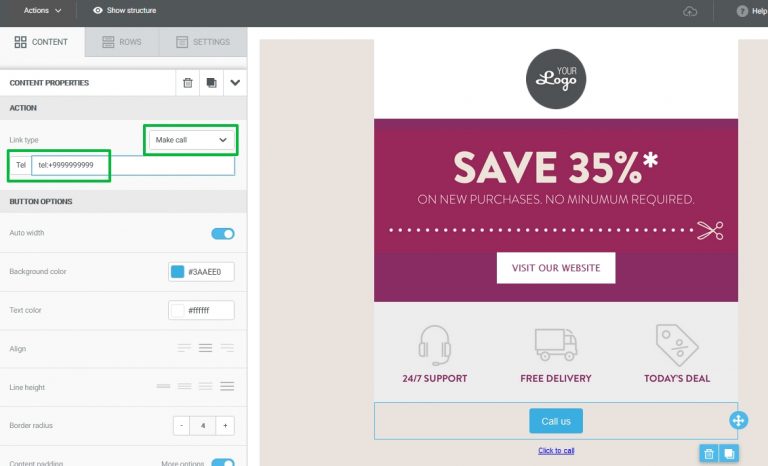 In the icon
Add the Icon block and select the handset image. You can upload your icon to the service or add a link to the desired image in the block properties  in the left sidebar menu.
Then click "More properties". Select the "Call" link type and enter your phone number.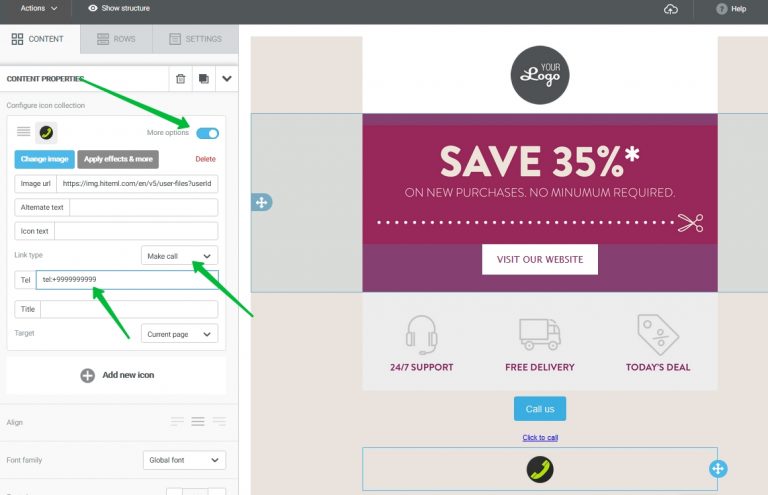 You can add any text to the icon and place it in the desired  place using the alignment settings.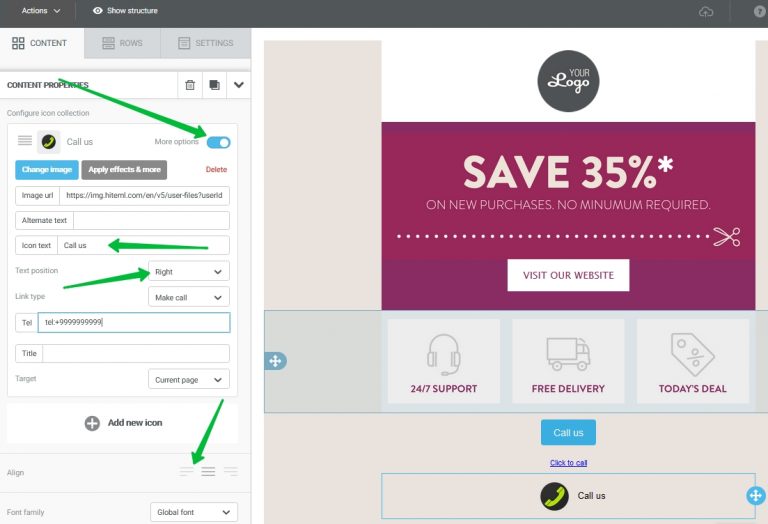 We added a link to the phone number in the email. Now the customer can quickly dial your number by clicking on the word, button, picture or phone number in the text. The link will open the phone app with the number already entered in it, you just need to press the call button.
As a rule, you can only call from your own device and only few users have a call app installed on their computer, so it is better to hide the block with a link to the phone number for PC users. To do this, select the block that you want to hide, and choose "hide — PC" in the block properties. With these settings, the block will only be displayed on phones.