To add an image, click the Browse button in the Image content block.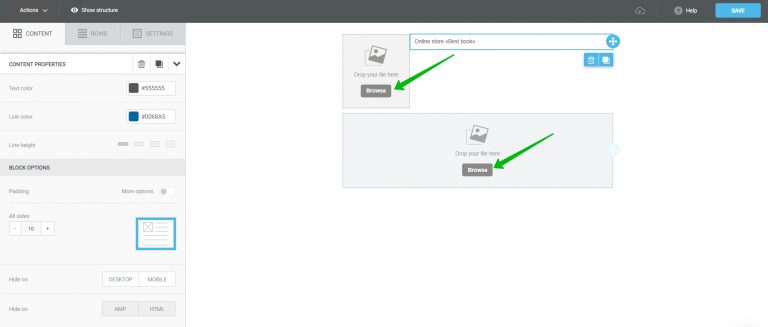 This will take you to the File manager interface of the new email builder. To add an image to the file manager, click Upload and choose the image on your device.

Next, click the Insert button next to the image.

Make sure to add alt text to each image. If a subscriber is unable to access an image, the alt text will describe its content instead. This includes browsers that block images by default, but it will also make the email more accessible to visually impaired users. Also, emails with alternative texts are less likely to end up in a spam folder.
To add alt text, click the Alternative text field in the pane settings menu.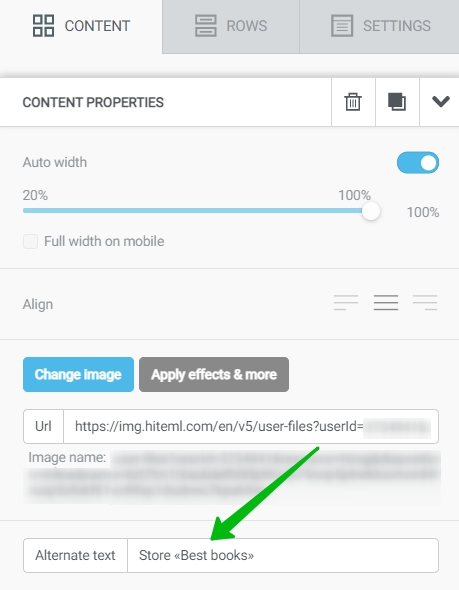 By default, all images have their width parameter set to Auto. This way, an image will auto-scale to fit the width of the column. This ensures that the image will always adjust to different screen sizes. You can turn off this option and set the image size manually.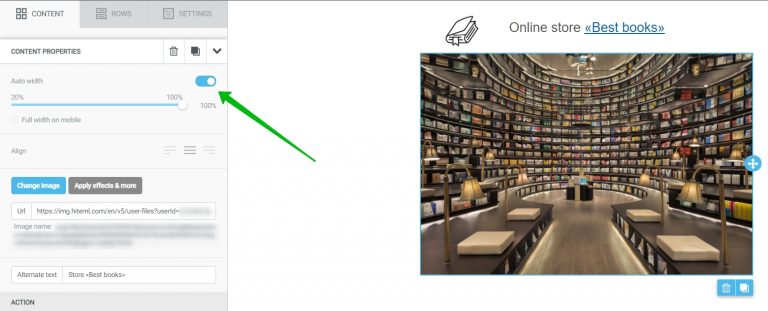 Use paddings to position the text and the image next to each other so that the design looks nicer. To do this, turn on the More options switch under Block Options in the menu.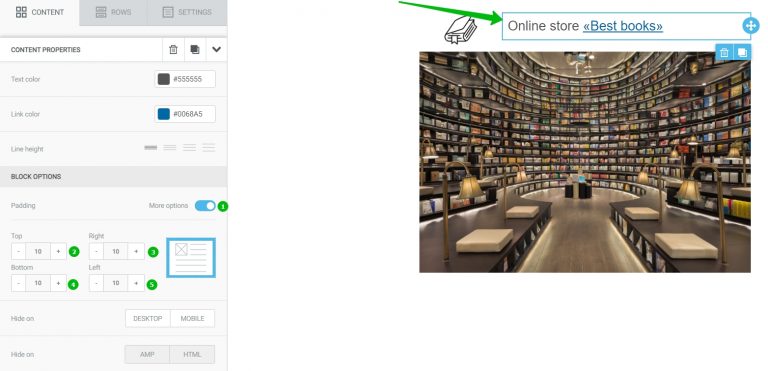 You can add a link to each image. To do this, add a target URL and an Open web page action under Actions in the settings menu.

Useful links:
Key Features of the Selzy Builder
Customize Fonts and Colors in Your Email
Build a Layout Using Rows
Add and Edit Text, Insert Link
Add a Button
Add Links to Social Media Websites
Embed a Video
Embed a Gif Image
Add a Preheader
Preview Emails Before Sending