This feature allows you to copy an email template with all its content (including pictures, links, and texts) and share it with another Selzy user.
It is good for:

Companies that order email design. You won't have to give them your corporate account's login and password. So, no need to worry about your contact list and settings.
Freelancers. Once your email is configured, there is no need to save it in PDF. You can easily send it directly to your client.
Large companies. If you have several teams, they can share the templates with each other.
To share a template, create an email and save it as a template at the last stage of your campaign creation.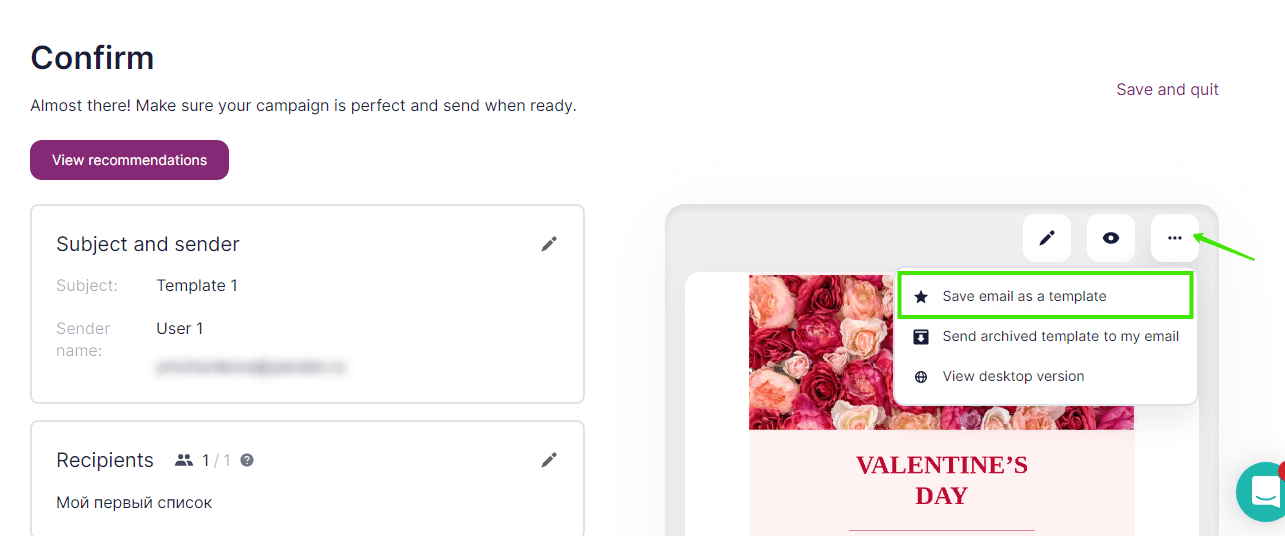 Go to the Campaigns section → My Templates. Choose the option you need and click on the Share Template button.

In the new window, you will see an active link to your template. Copy it and send it to the user in an email or a messenger.

After the user follows the link, the template will open in their account.
To save the received template, click on the Copy Template button.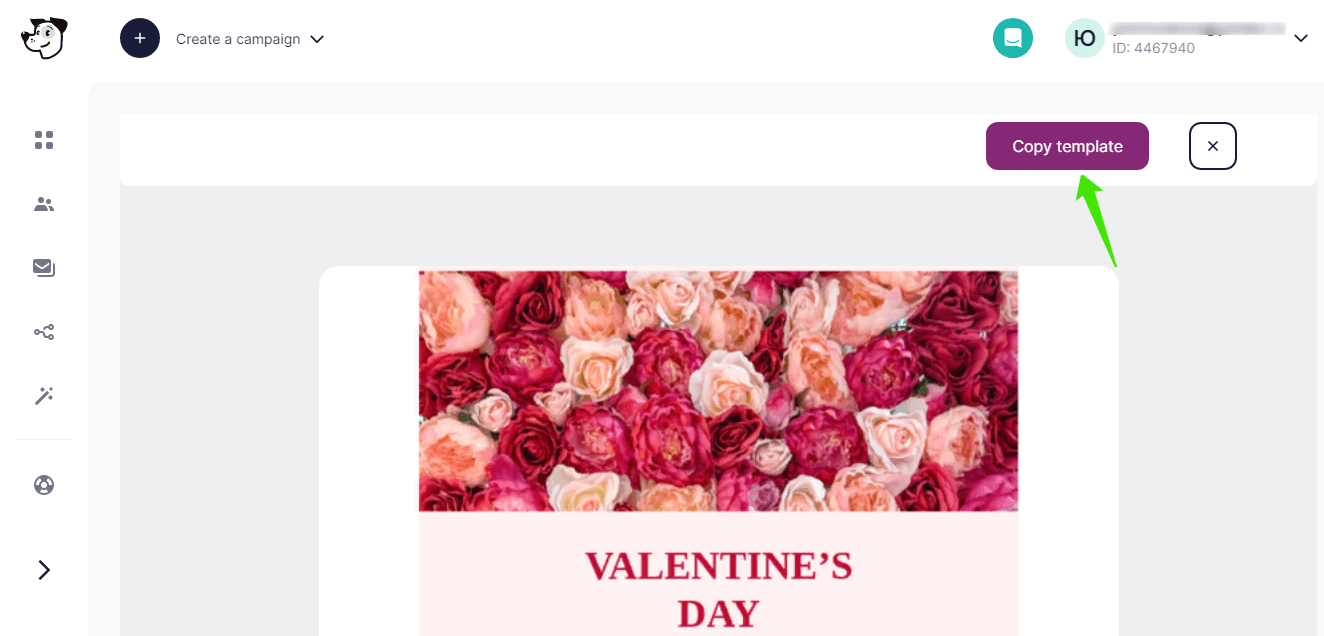 The template will then appear at My Templates. Now you can edit it and use it in your campaigns.
Useful links
Key Features of the Selzy Builder
Embed a Gif Image
Embed a Video
Add and Edit Text, Insert Link
Insert an Image
Add a Button
Add Links to Social Media Websites
Add a Preheader
Preview Emails Before Sending