Selzy allows you to choose the time and date to send your campaign. It means, your campaign will automatically be sent at the desired time.
To schedule the time and date for your campaign, create a topic and choose your recipients. Then proceed to the final settings at Send Campaign.

Choose "Send later" in the Schedule drop-down.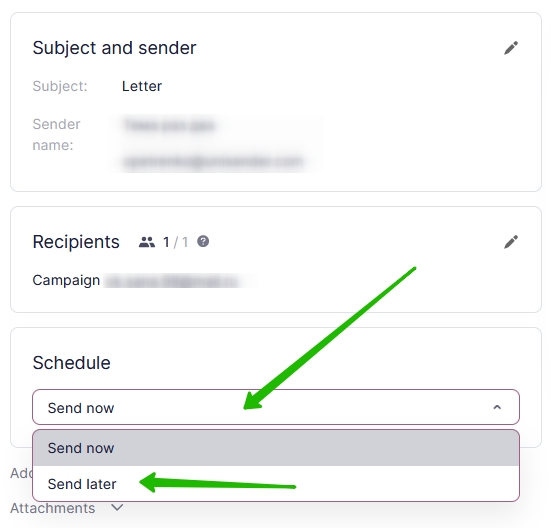 Choose the date, the time, and the time zone to send your campaign, according to which it is scheduled.
Please note that the chosen time zone must be the same as the one on your Account Setup page.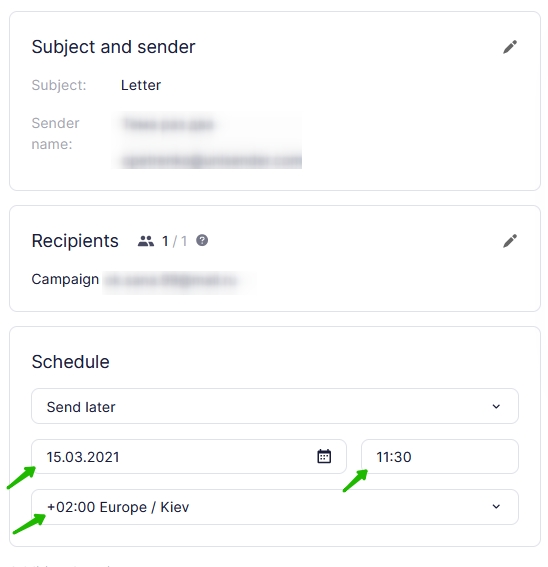 Please note that sending time is selected in the drop-down. The sending time interval is 15 minutes.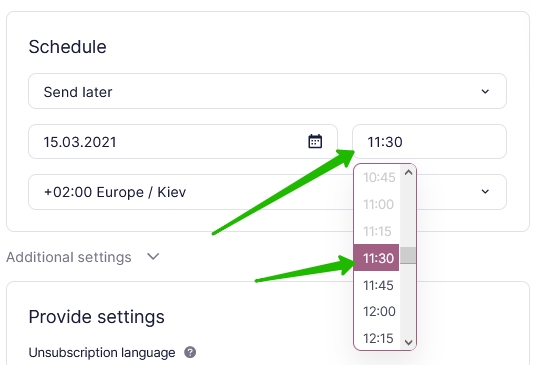 After you have chosen the time and date, press the Schedule Email button. Now your campaign is ready for delivery and will be sent at the chosen time and date.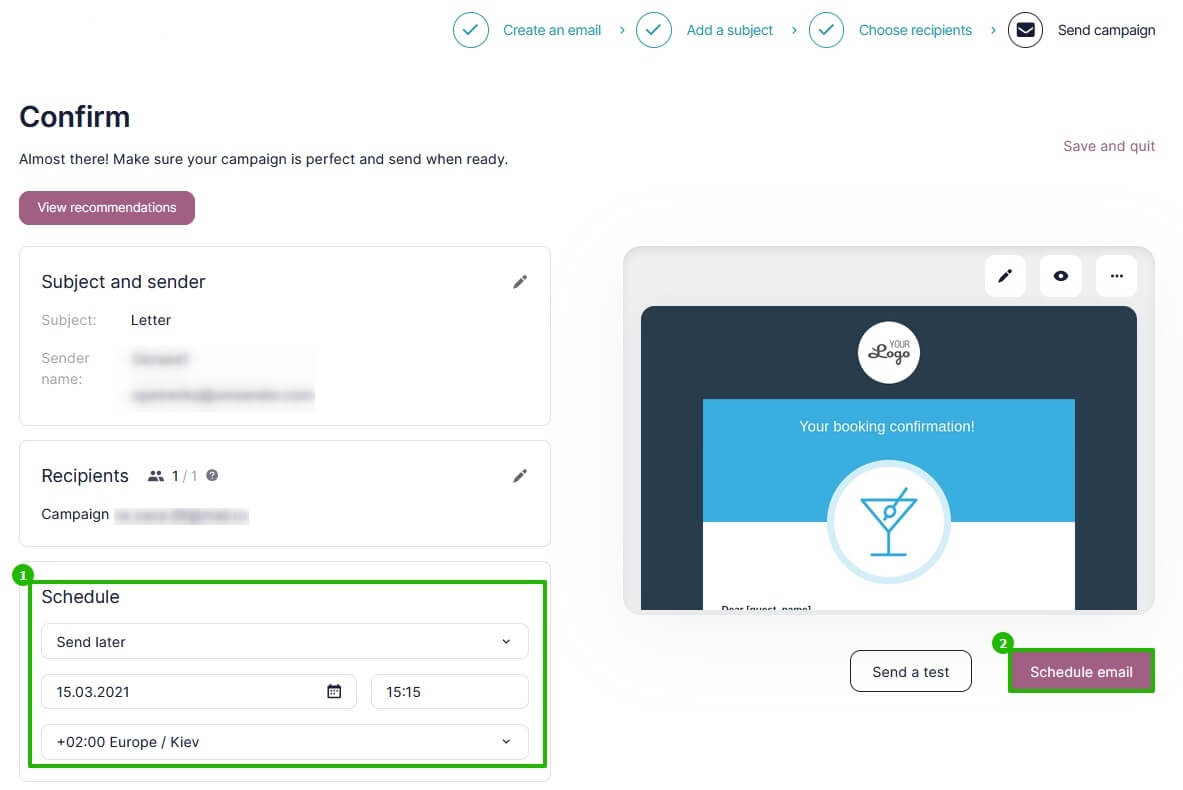 After they have been scheduled, the campaign and the sending time cannot be altered or corrected. However, if you want to make some changes, you should first go to the Campaigns Section and cancel sending the campaign in Campaign history.

Then you should create a copy of the campaign, make the changes needed, and schedule the campaign again.