Migrating from one email service provider to another raises a lot of issues like where to begin with and how to import as much data as possible. In this article, you will learn how to switch from MailerLite to Selzy.
Import your contacts
Even if there are many contacts on your list, it's easy to import them to Selzy.
To do this, use the contact export option in MailerLite. Go to the Subscribers tab and click on the Export button / CSV.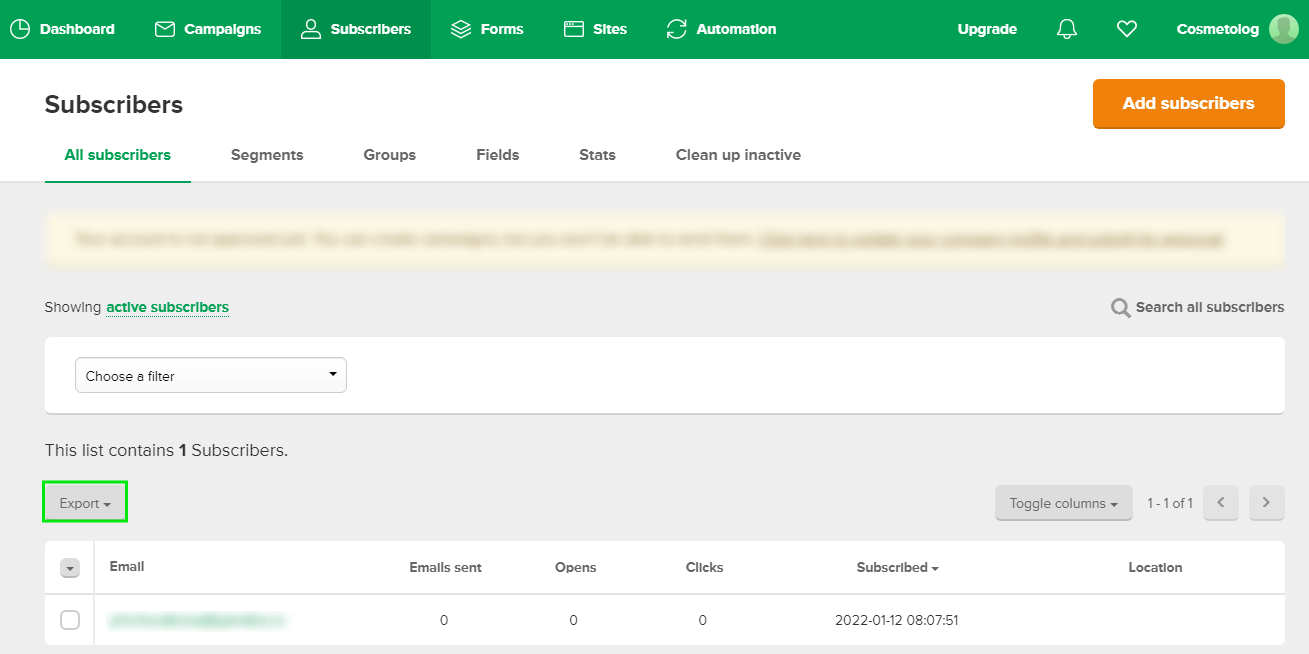 After the process is completed, you will see an active link for the document. Download it to your computer.

Now you need to add the contacts to Selzy. Log in and find the Contacts section. Click on the Add Contacts button.

A new window will open up. There choose Import Contacts and Select a File to upload the CSV file you have exported from MailerLite.

Then choose the fields you are going to add to your contacts. You can rename the fields at this stage as well.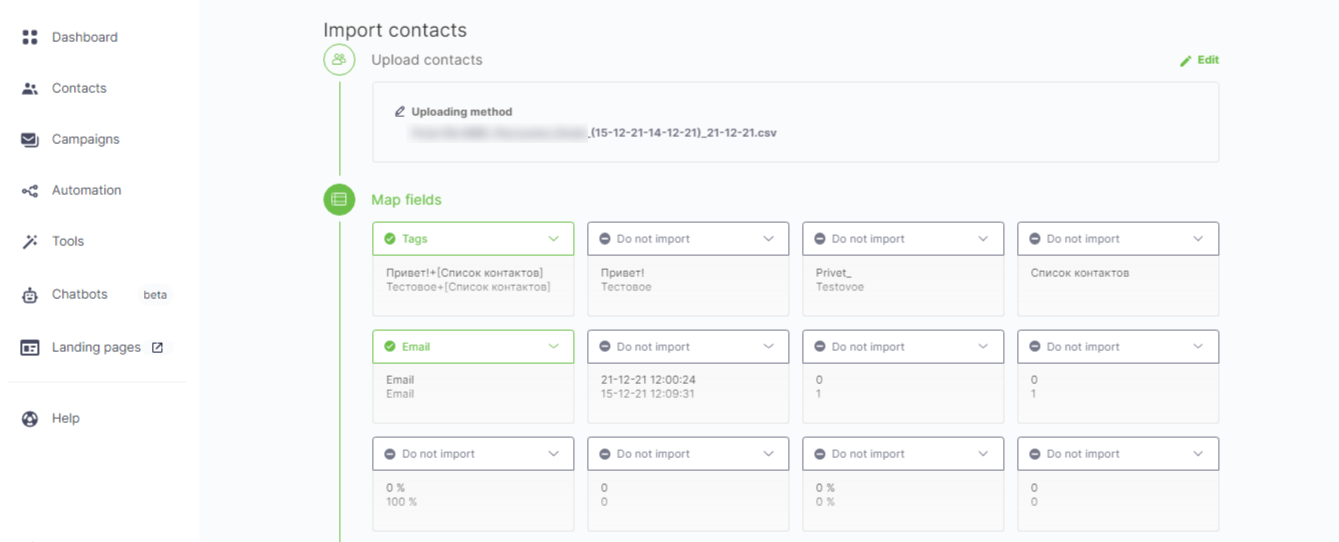 Create a new list for the contacts or use an existing one. Click on Continue.

Done! You are ready to send your campaigns now, however, we recommend that you check up contacts with Selzy first. It will help correct typos, if any, and detect inactive subscribers.
Clearing the contact list of inactive contacts
Import messages and templates
With Selzy, you can import both text and HTML messages.
Text messages. You can send copies of text messages to your inbox. Go to the Messages section and click on the Copy button. The email will automatically be copied to Drafts. You will only need to schedule it and give your address.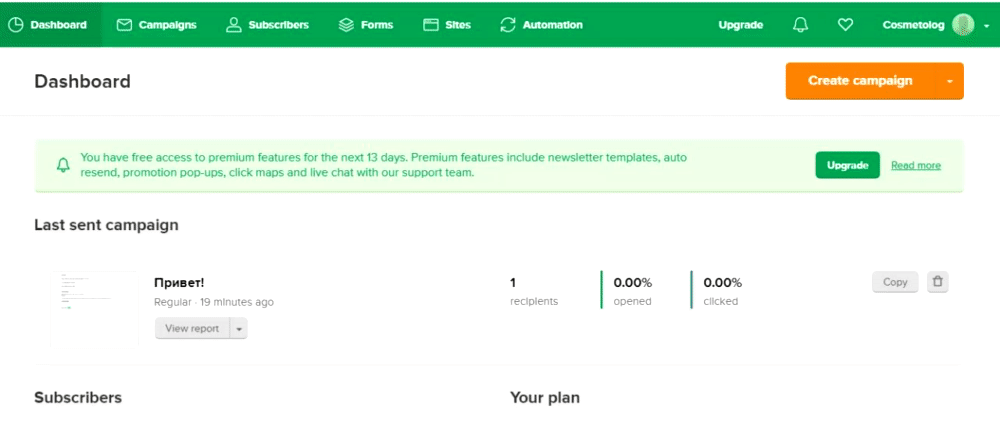 HTML messages. To transfer such emails, you should manually copy the HTML code of your email and save it on your computer. To do it, open the email and go to the code editor.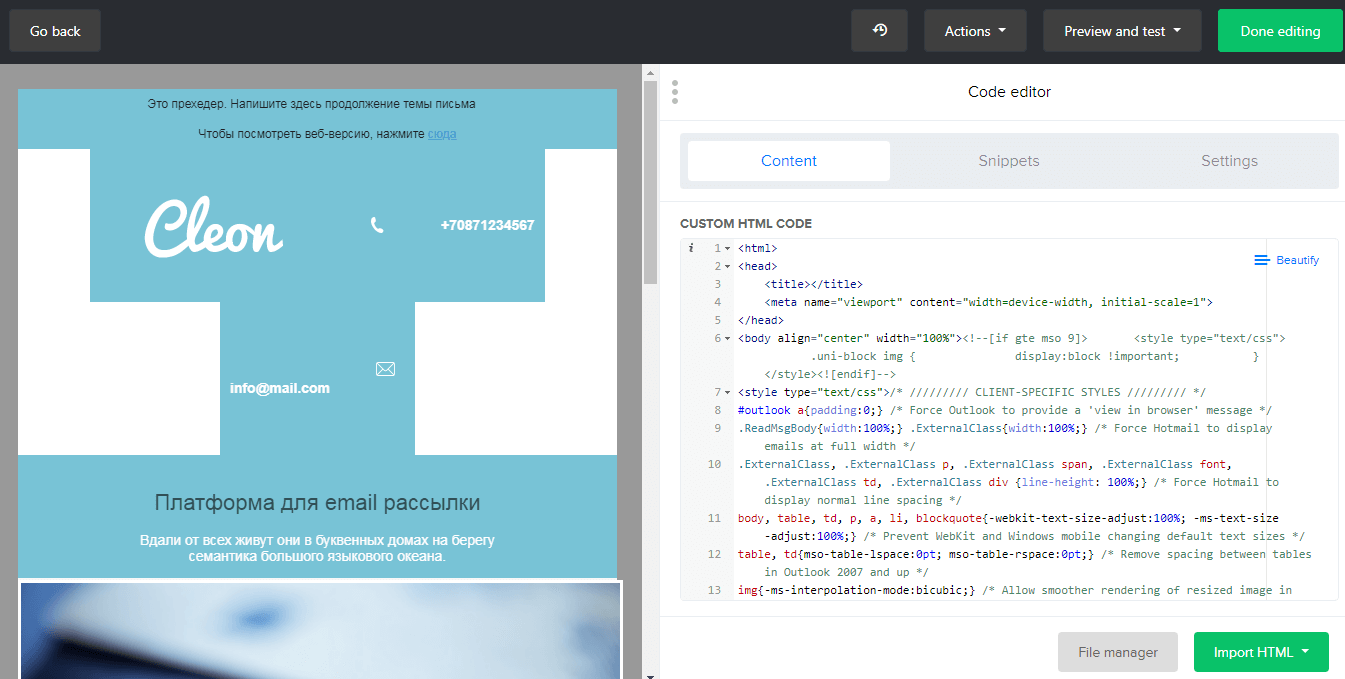 In the editor, select the whole code, copy it, and save it on your computer.
It's easy to use the code you've saved in your campaigns. Open Selzy and choose the Start From Scratch option — Your Code. Done!

HTML code for emails from MailerLite can have different formatting in the Selzy editor. We recommend that you check it out before sending your emails. To do this, send test emails to different email addresses on Gmail, Outlook, etc.
Besides, you can export any of the emails you've sent in PDF. To do this, go to the Campaigns section and click on the View Report button.

Choose the View Email tab and click on the Save as PDF button.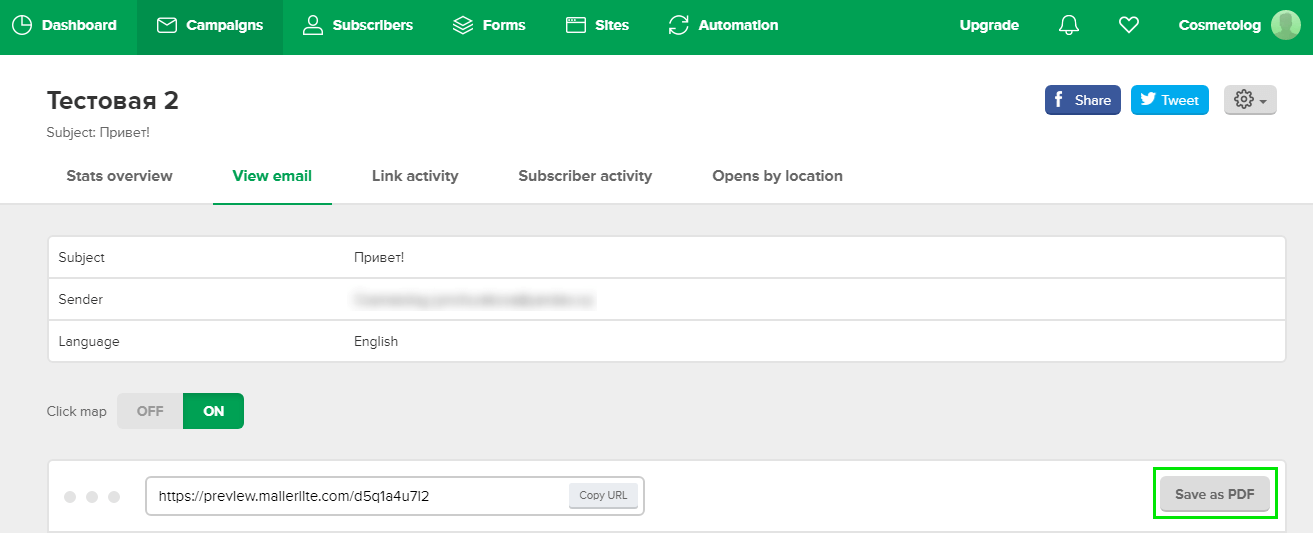 Save the file on your computer. Done!
You won't be able to export emails created in the MailerLite block builder. However, you can create new emails with ready Selzy templates. All you have to do is to choose the right section and start editing the template.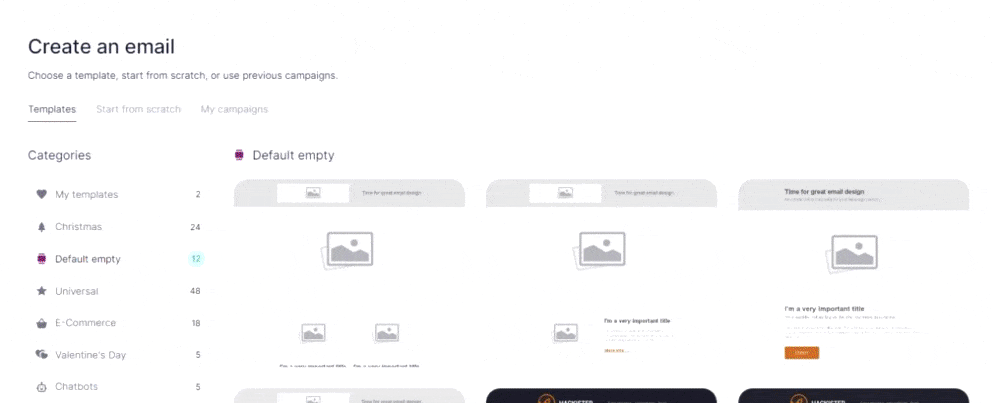 Import signup forms
You won't be able to import signup forms created in MailerLite block builder. You will have to create new ones in Selzy and substitute the old ones.
You can create a new form in the Tools section. Choose Create New Form option.

In the block builder, create a template. It's easy: all you need is to drag and drop ready blocks, edit the text, add pictures.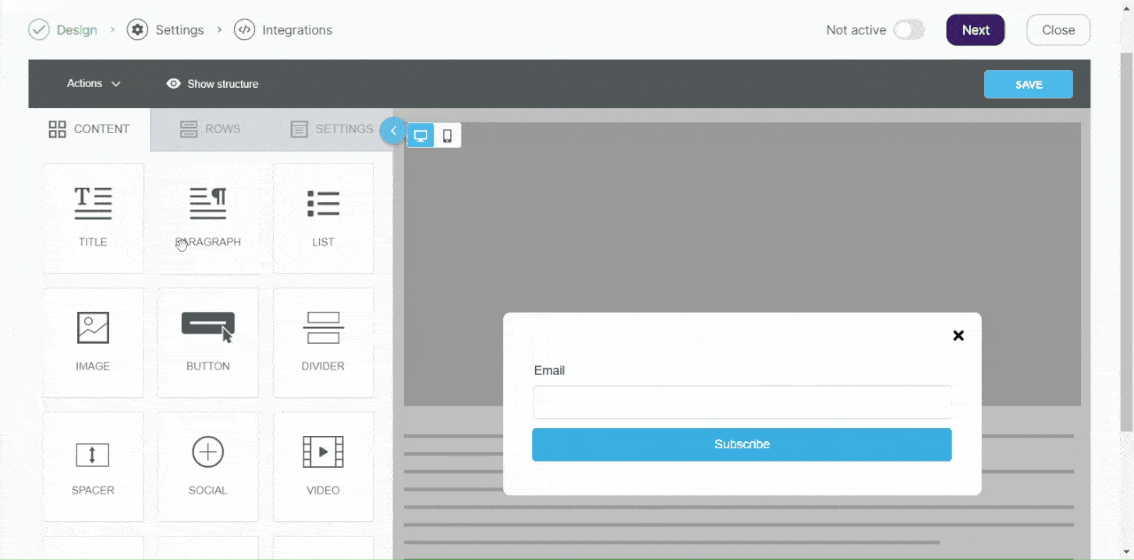 Learn how to create subscription forms in Selzy.
Then, copy the form's code and insert it on your website.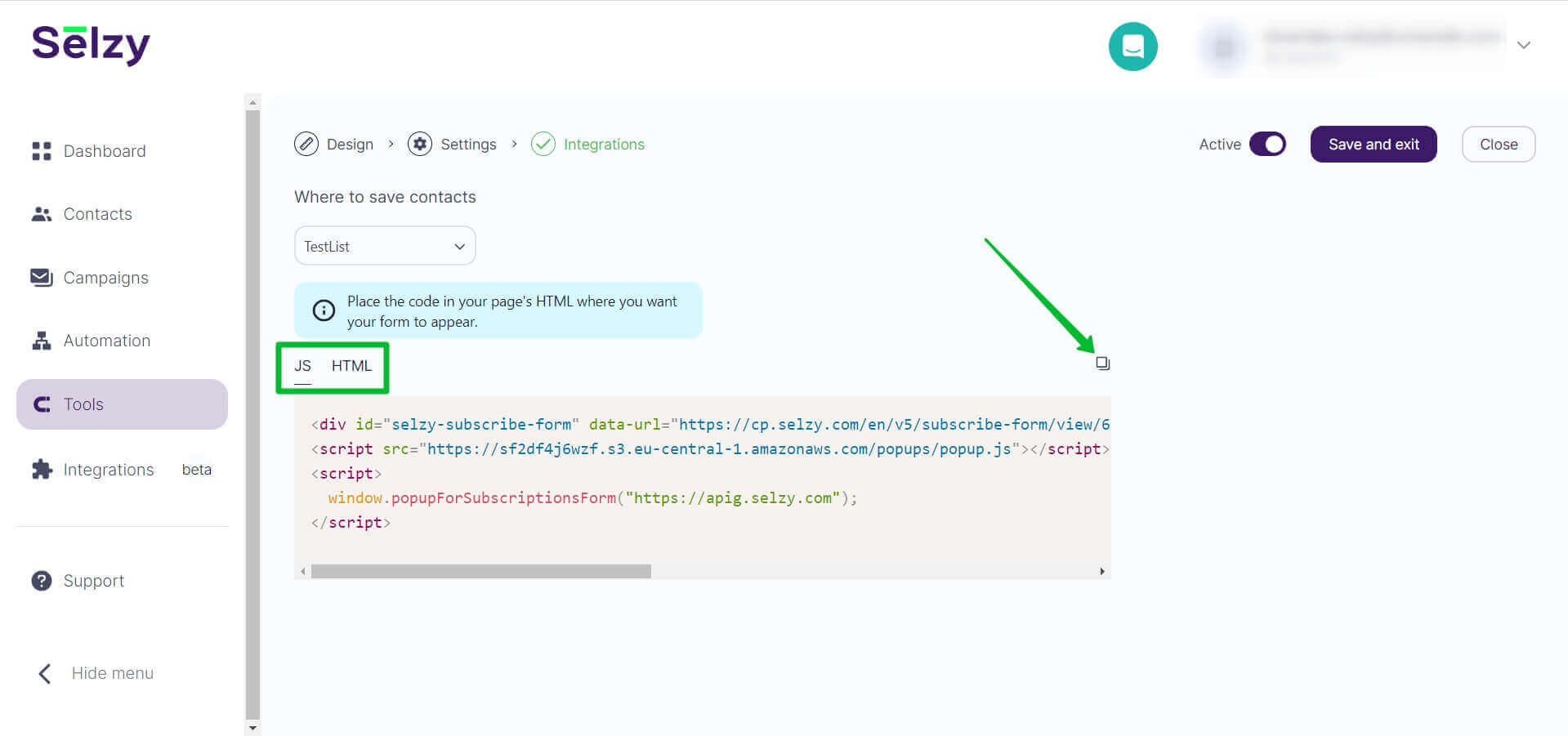 Don't forget to delete the MailerLite signup code from your website.
Set up integrations
In Selzy, you can find ready-made integrations with various services. You can integrate with CRM and CMS systems, landing page builders, and online stores.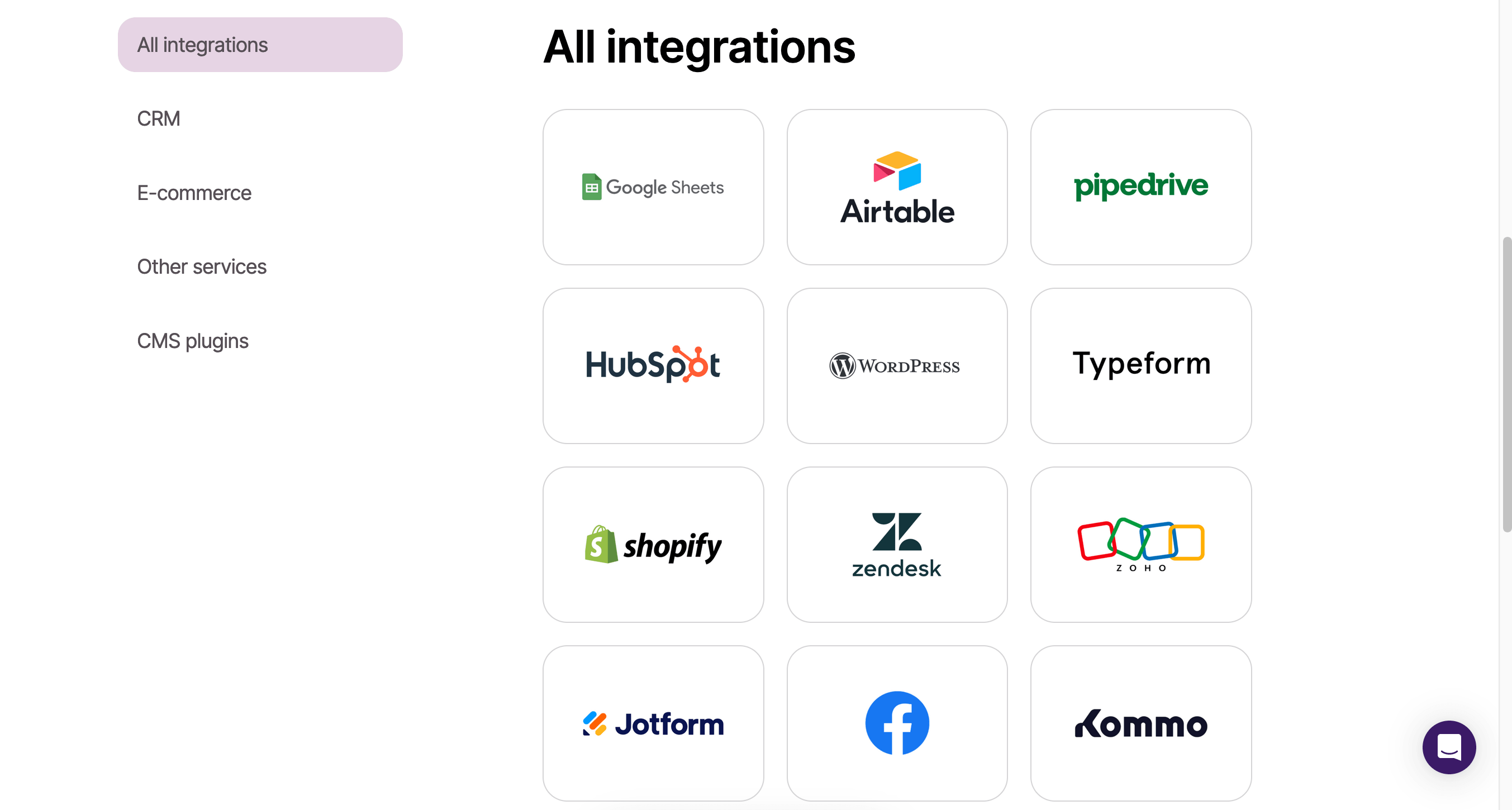 If there is no integration you need in the list, you can set it up yourself via API.
All the contacts gathered there will automatically appear in Selzy lists, allowing you to create a campaign in one click.
Create automations
Just like with MailerLite, with Selzy you can create automated email series. To configure them, go to the Automations section and choose a ready template or create a script from scratch.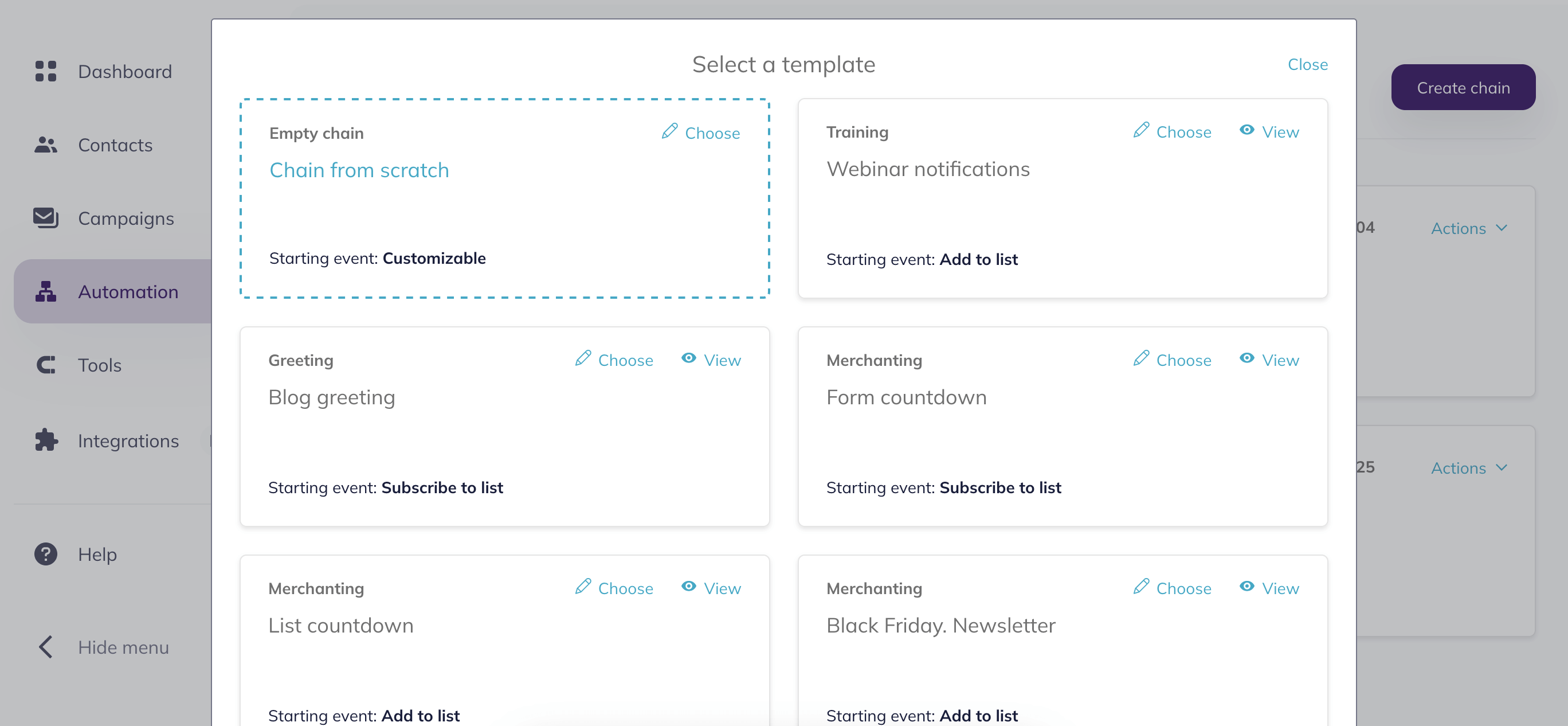 Useful links:
Creating and sending a campaign in Selzy
Collecting, importing, and segmenting contacts in Selzy