Migrating from one email service provider to another raises a lot of issues like where to begin with and how to import as much data as possible. In this article, you will learn how to switch from ActiveCampaign to Selzy.
Import your contacts
You can import all your contacts from ActiveCampaign to Selzy. It won't take much time.
To do this, go to the Contacts section and choose Export.

Choose the fields you need and start the export.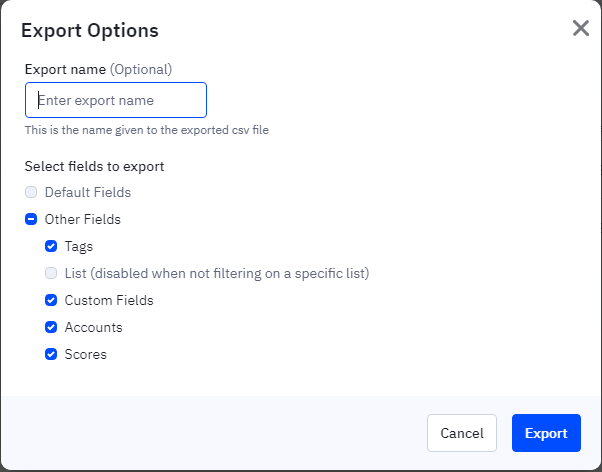 Then click on the link that appears to go to the Export section.

Click on the Download button to download the CSV file on your computer.

Now you only have to import the file to Selzy. To do this, enter the Contacts section and click on Add Contacts.

Upload the CSV file.

Configure the fields you would like to import and choose the list you are going to send your contacts in.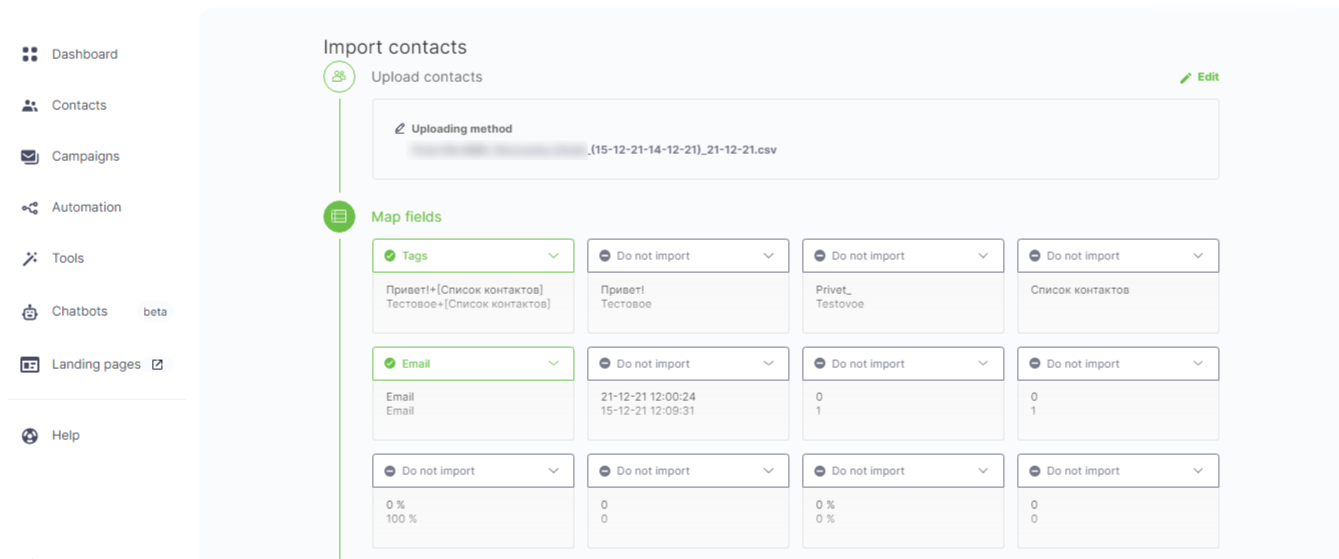 Complete the process and check the statistics.

Now you can create your campaigns.
If you are not sure about the validity of your contacts, you can use the Contacts Verification function from Selzy. It will help you detect wrong addresses and spam traps and find inactive subscribers.
Clearing the contact list of inactive contacts
Import messages and templates
You can save messages sent via ActiveCampaign. If the message is textual, send it to your email address.
There is an alternative way as well: copy the text and transfer it to a campaign draft in Selzy.
Creating an email campaign in Selzy
Start creating your campaign, and at the last step, just before sending it, click on the Save and Quit button.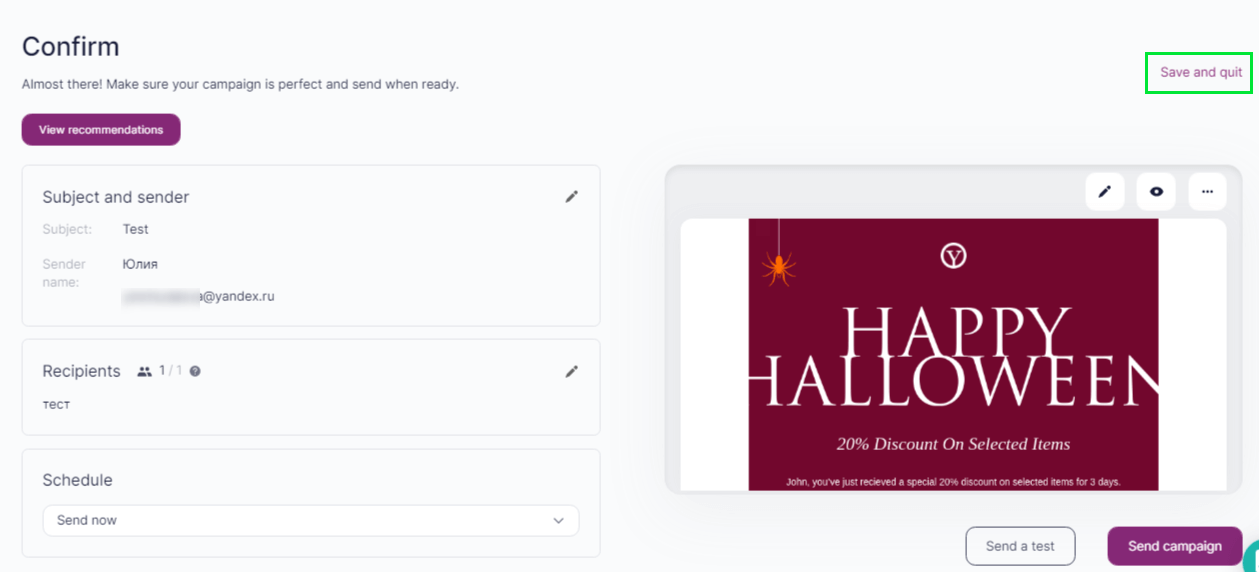 Your saved email is in the Campaigns section. You will be able to edit and send it whenever you want to.

To save an HTML email, you need to copy its code manually. To do this, create a copy of the email you need in ActiveCampaign and open it in the editor.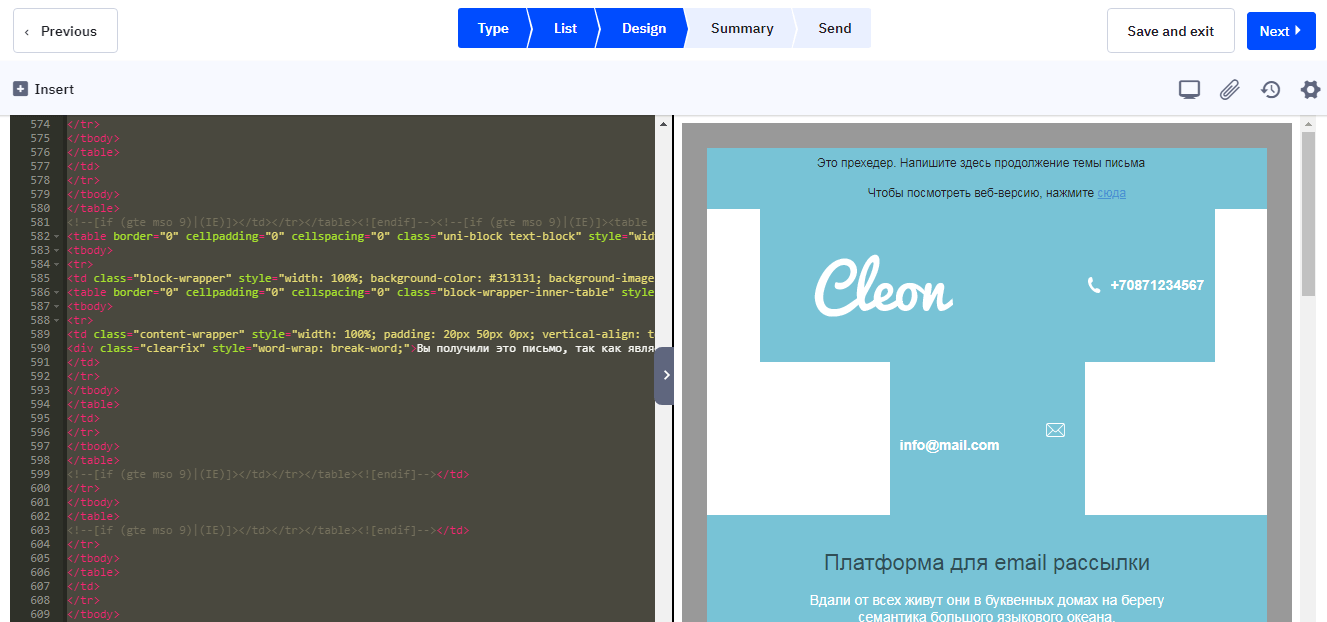 Copy the whole code and start creating your campaign in Selzy using the HTML code.

HTML codes for emails from ActiveCampaign can have different formatting in Selzy. We recommend that you check out what your email looks like by sending yourself a test email.
Unfortunately, you won't be able to export emails created in the ActiveCampaign block builder. However, you can easily create new emails with Selzy builder. Besides, ready-made templates will save you a lot of time.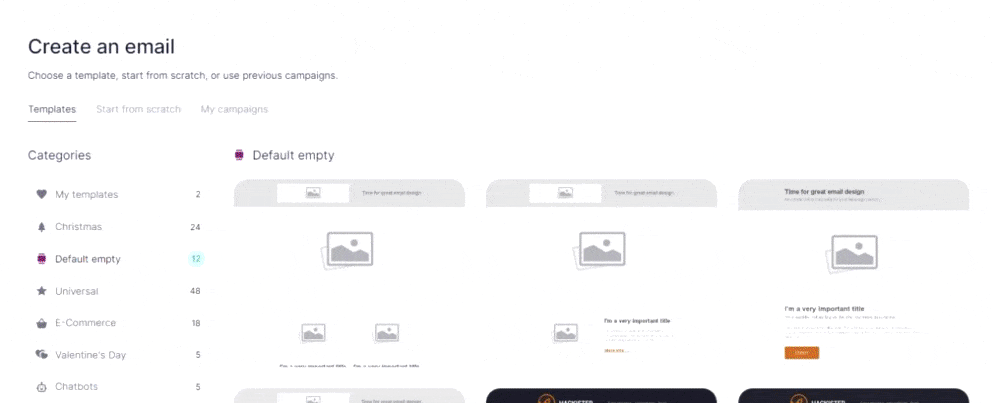 Moreover, you can create recurring email blocks like the footer and the preheader and save them for laters to easily use in all of your campaigns.
Set up subscription forms
If you want all contacts from your website subscription form to automatically get to Selzy, you need to create a new form.
To do this, log in with your account, find Tools, and click on Create New Form.

In the block builder, create a template. It's easy: all you need is to drag and drop ready blocks, edit the text, add pictures.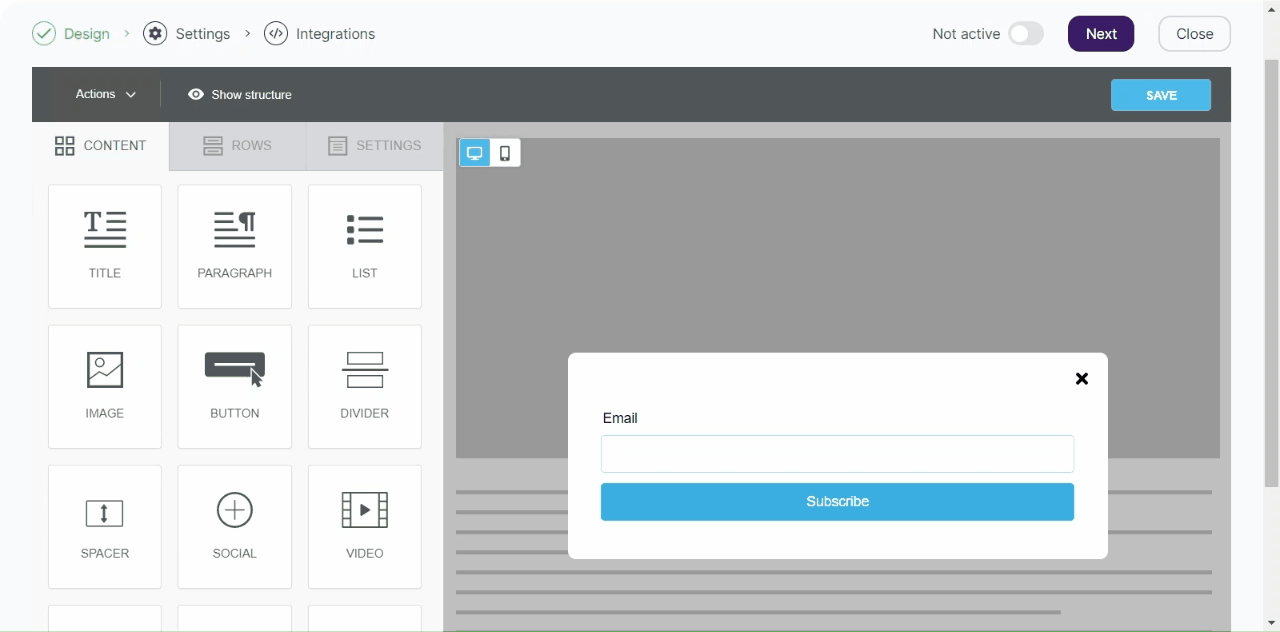 Learn how to create subscription forms in Selzy.
Then, copy the form's code.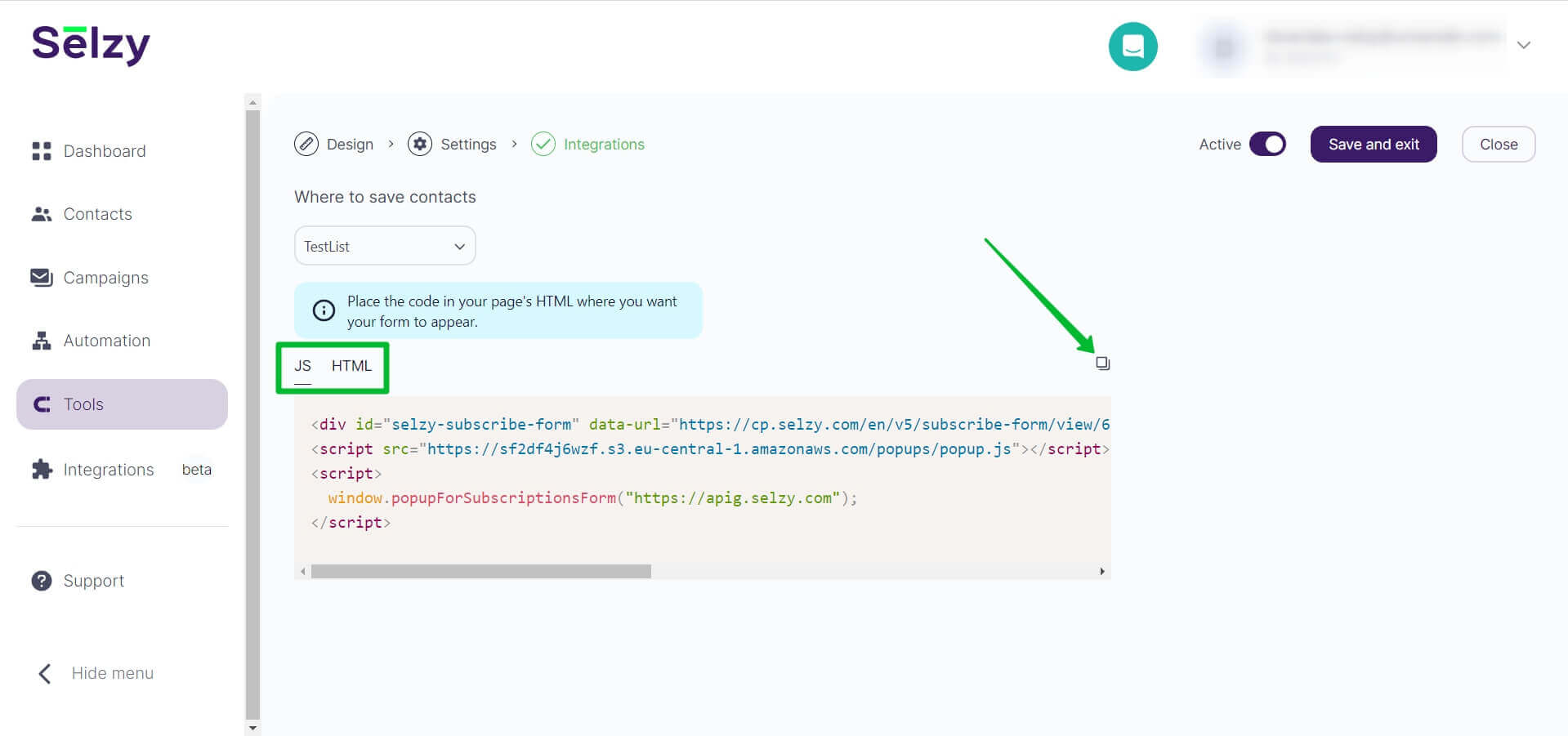 Now you need to integrate your new signup form into your website. Don't forget to delete the ActiveCampaign signup code from your website to have all your subscribers get to Selzy.
If your signup form wasn't created with ActiveCampaign but with a different service, you should set up integration with Selzy.
Set up integrations
With Selzy, you can set up ready-made integrations not only with form builders but also with CRM and CMS systems, online stores, and other services.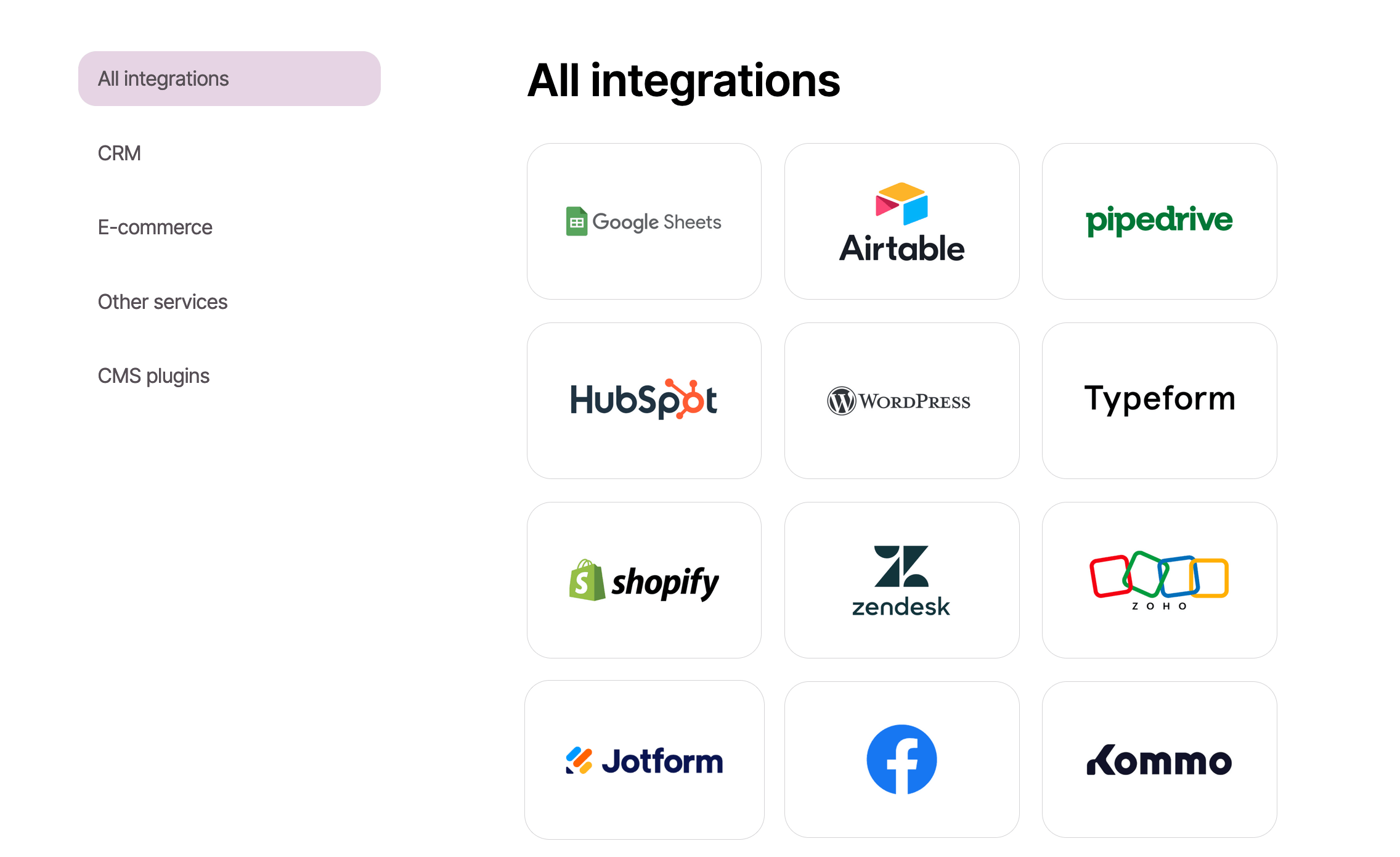 Besides, you can integrate any digital product via API.
Useful links:
Creating and sending a campaign in Selzy
Collecting, importing and segmenting contacts in Selzy