In your account, go to Contacts — All Contacts and click on the Add Contacts button. You can import contacts from the page with a particular list. 

Choose Import contacts, if you want to upload a file or Add one contact for adding contacts manually.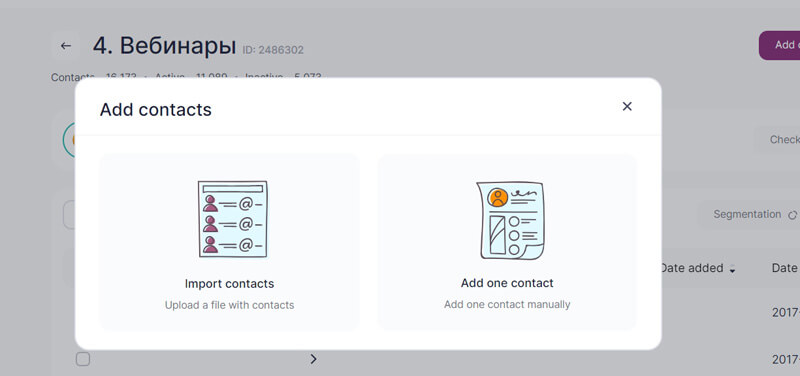 Then, follow the guidelines in Tutorial #3.