To launch a Telegram chatbot, you need to get a token from BotFather. BotFather is a Telegram bot used to register all new chatbots created by users and manage them. One Telegram account can have an unlimited number of bots assigned to it, the only condition is that each one needs to have a unique name with the word "bot" in it. For example, @MyFirstbot or @MyFirst_bot.
Note that the owner of the bot is the user that created it. To not lose access to your bot when its creator leaves the company, we recommend you create bots using corporate phone numbers. The other option is to timely transfer the bot ownership from one employee to another. 

You can transfer the bot ownership using @BotFather.
Click on Chatbots on the left panel and then click New scenario. After you create a scenario, click Merge and click + New chatbot.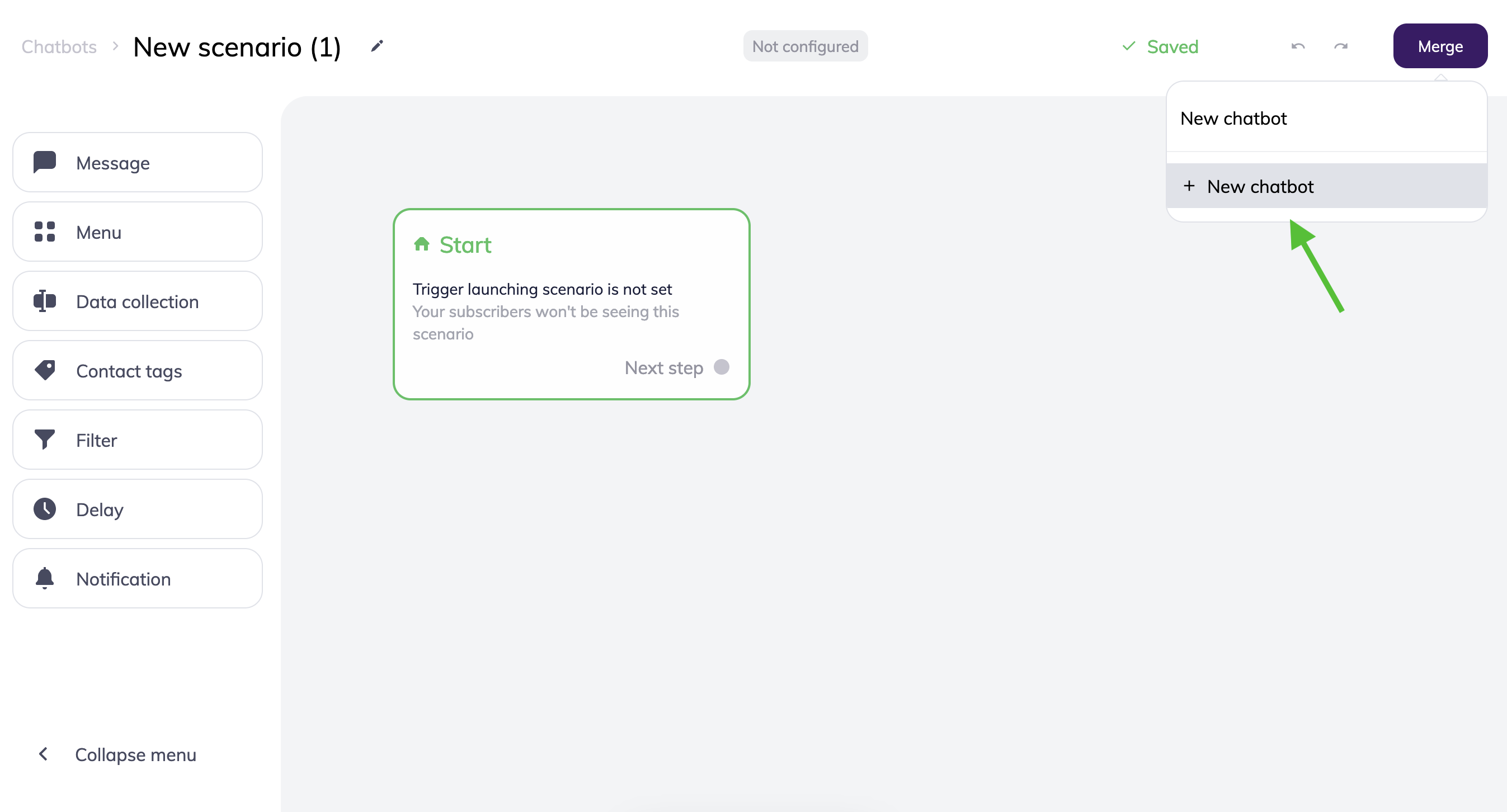 If you have a chatbot already, you can select it from the dropdown menu to use in the scenario. Alternatively, you can select a bot from the list of your chatbots and click Add scenario to use it in an already-created scenario or a new one.

Next, follow the 3 steps listed in the instructions: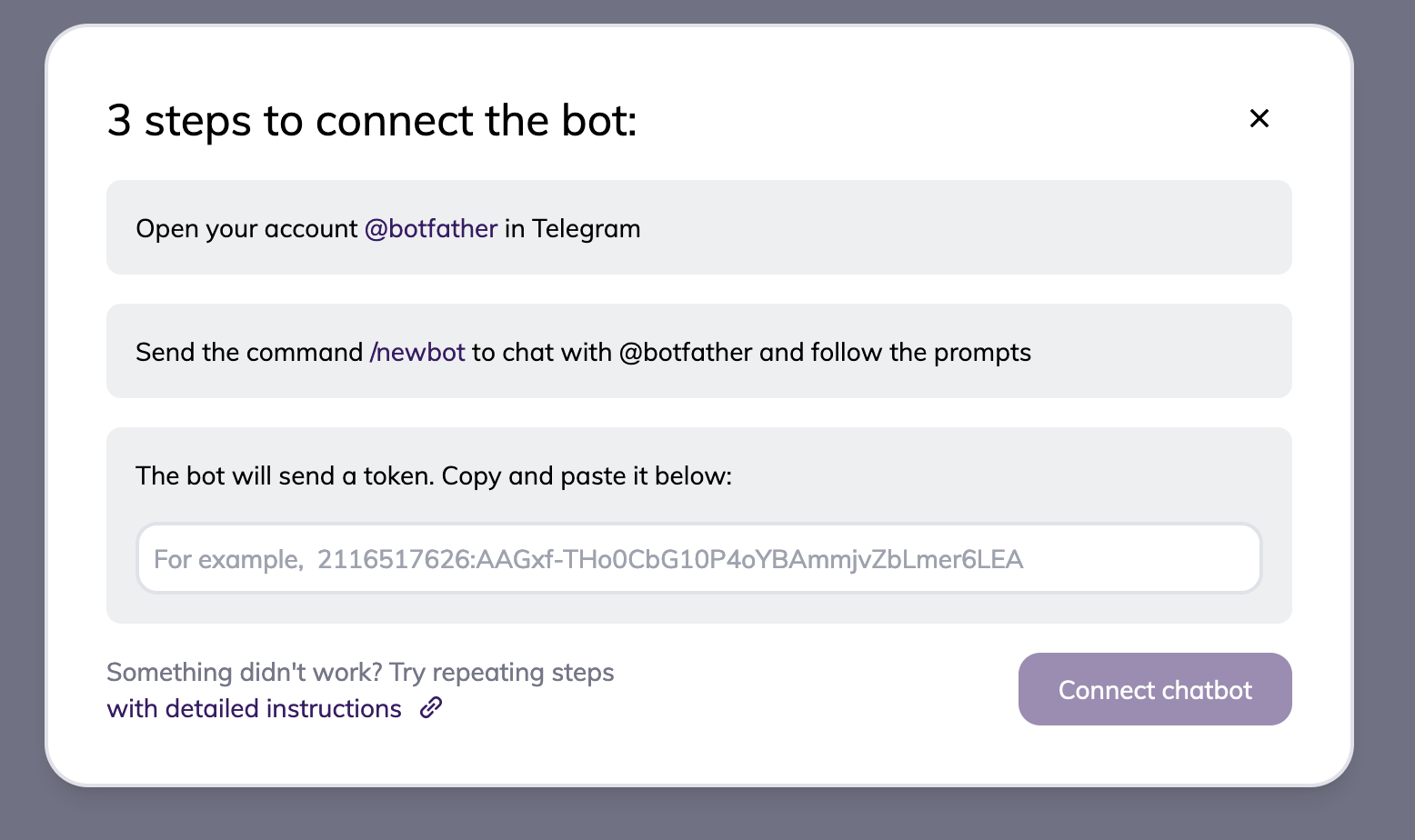 Click on @botfather. In the new window, click

Send message

to open the bot in your desktop Telegram app.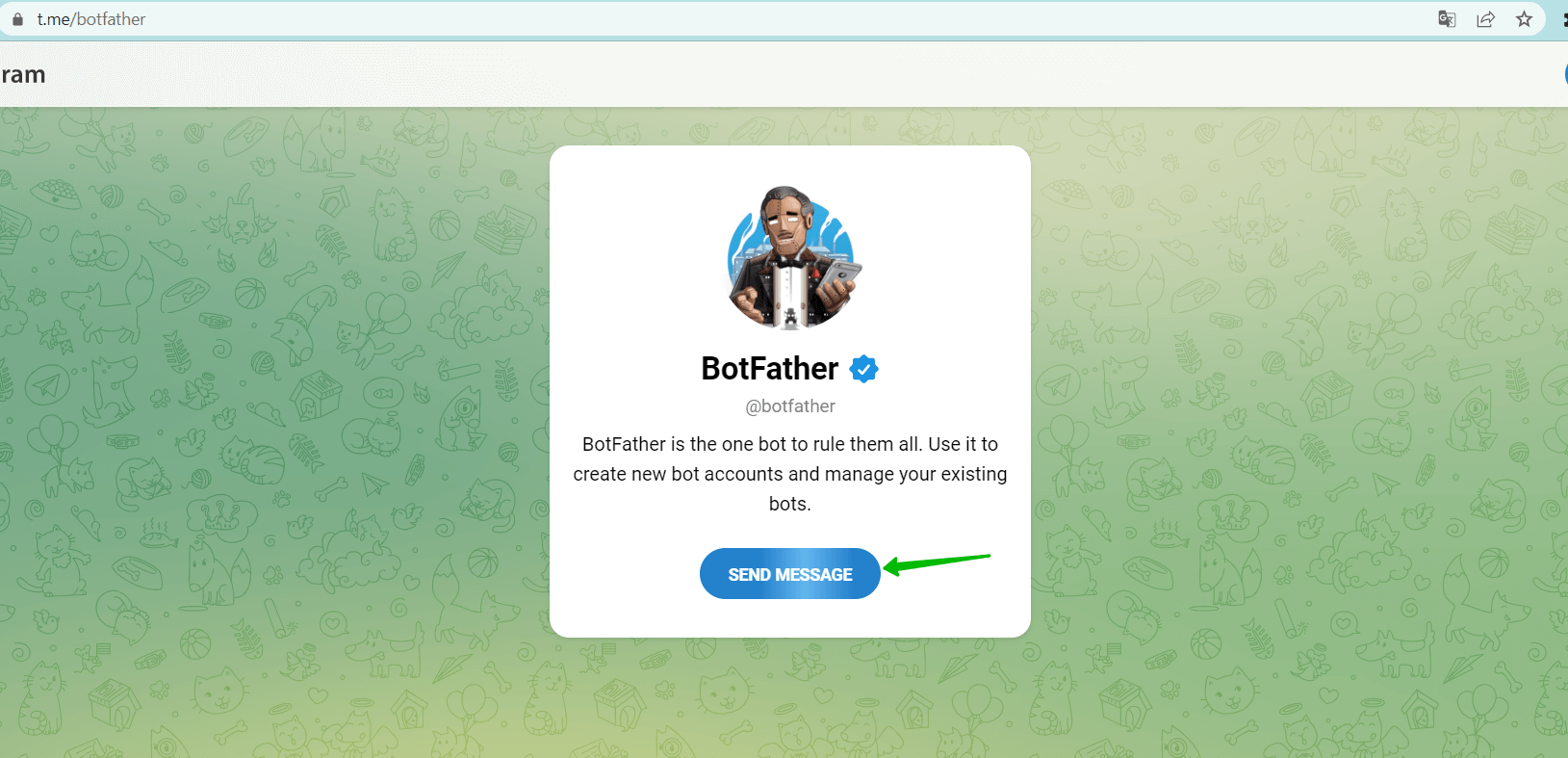 From the list of commands, click on /newbot or copy and send it.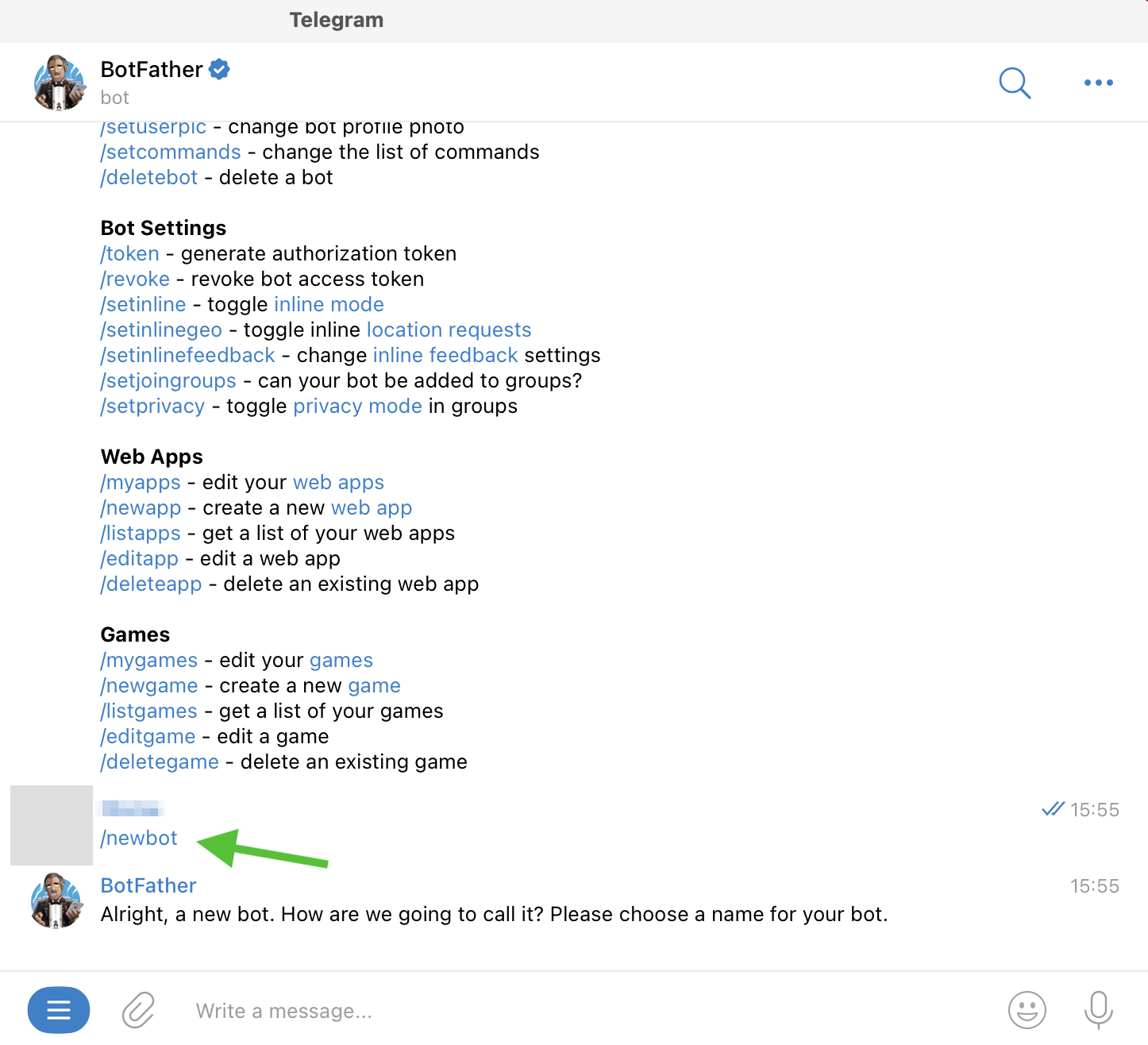 Next, give the bot a name that you want other Telegram users to see it under. Next, create a username for it. The username should end with the word "bot".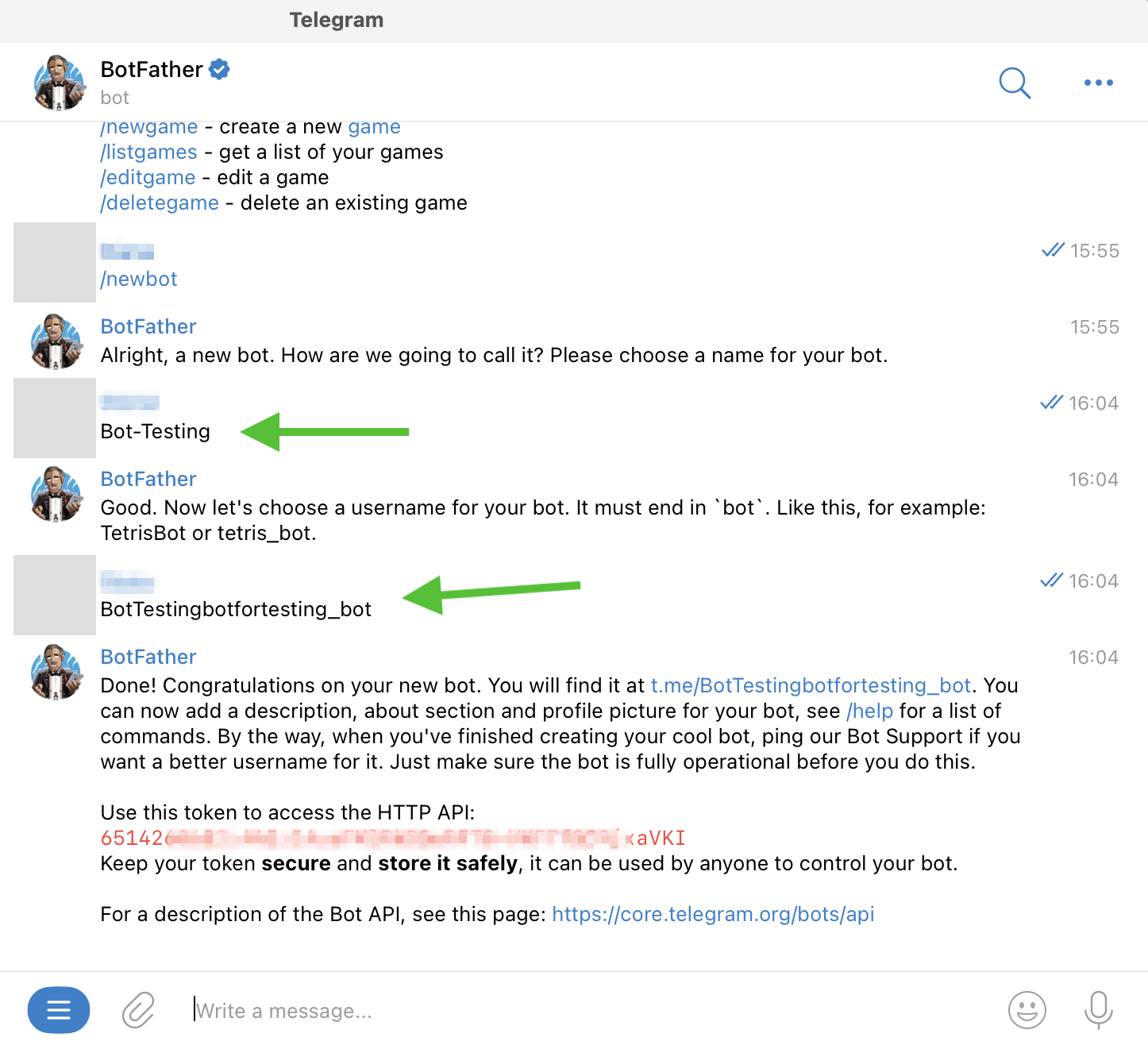 You will next receive a message with the link to your bot and a token for it. Click on the token to copy it to clipboard.

Paste the token of your chatbot to Selzy and click

Connect chatbot.