Double Opt-In is a subscription process that involves an additional confirmation of the mailing address directly from the email. This email is sent to the specified email address immediately after filling out the form.
Such a two-step system verification process does not process "non-active" email addresses and thus increases the chances of getting your emails opened and read. If the recipients click on the link to confirm their subscription, this means that they are really interested in your emails.
To set up a  two-step subscription, go to Contacts and choose the specific list for which you want to set up a Double Opt-In.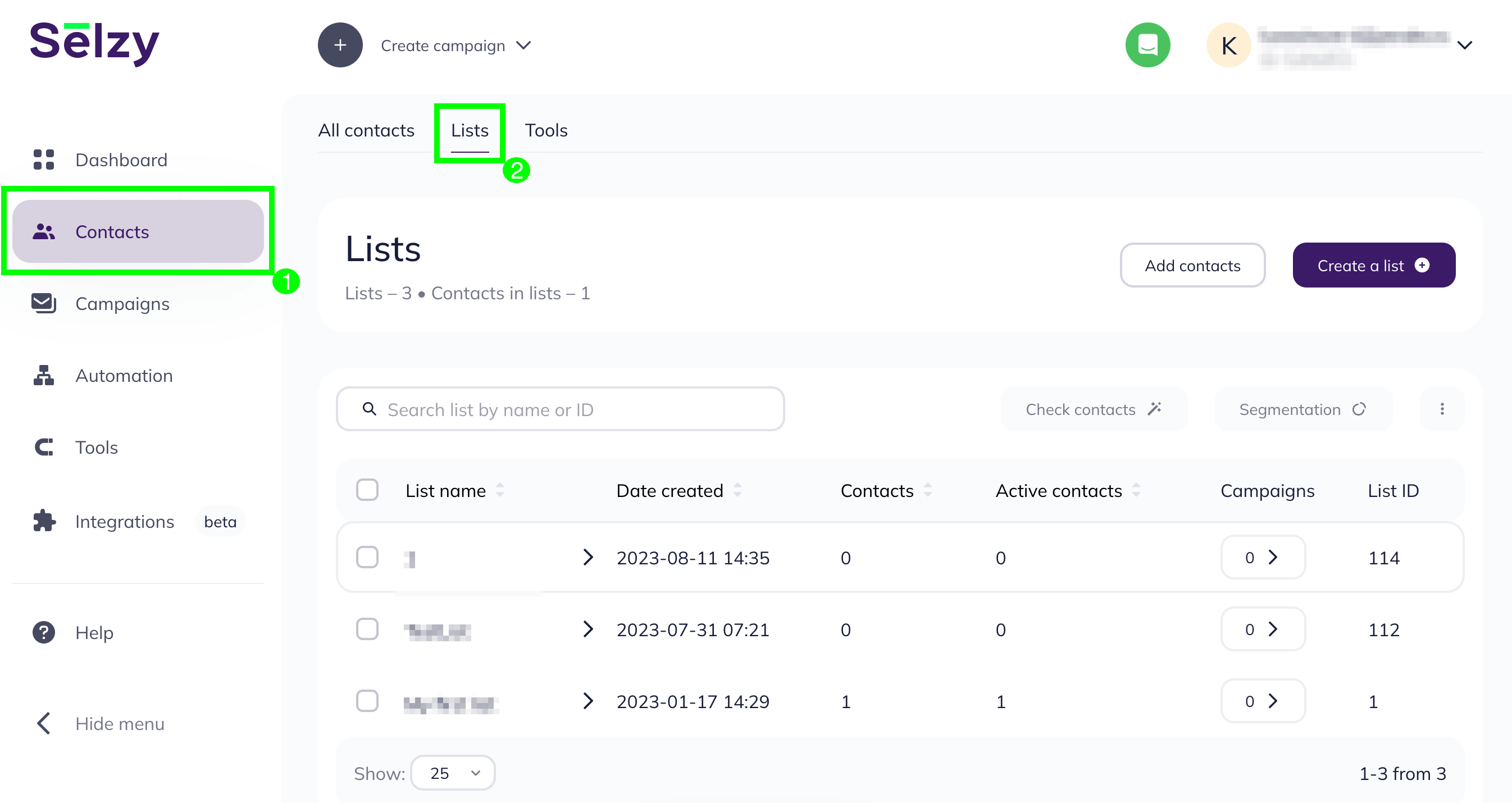 Inside the list click on the three dots and choose "Go to campaign defaults".

In the window that opens, specify the following:
The email subject line.
The address from which the email will be sent (any of the confirmed addresses in your account).
The sender name.
In this section, you can also edit the subscription confirmation email (4) or copy this email from another list that you previously configured it for (5).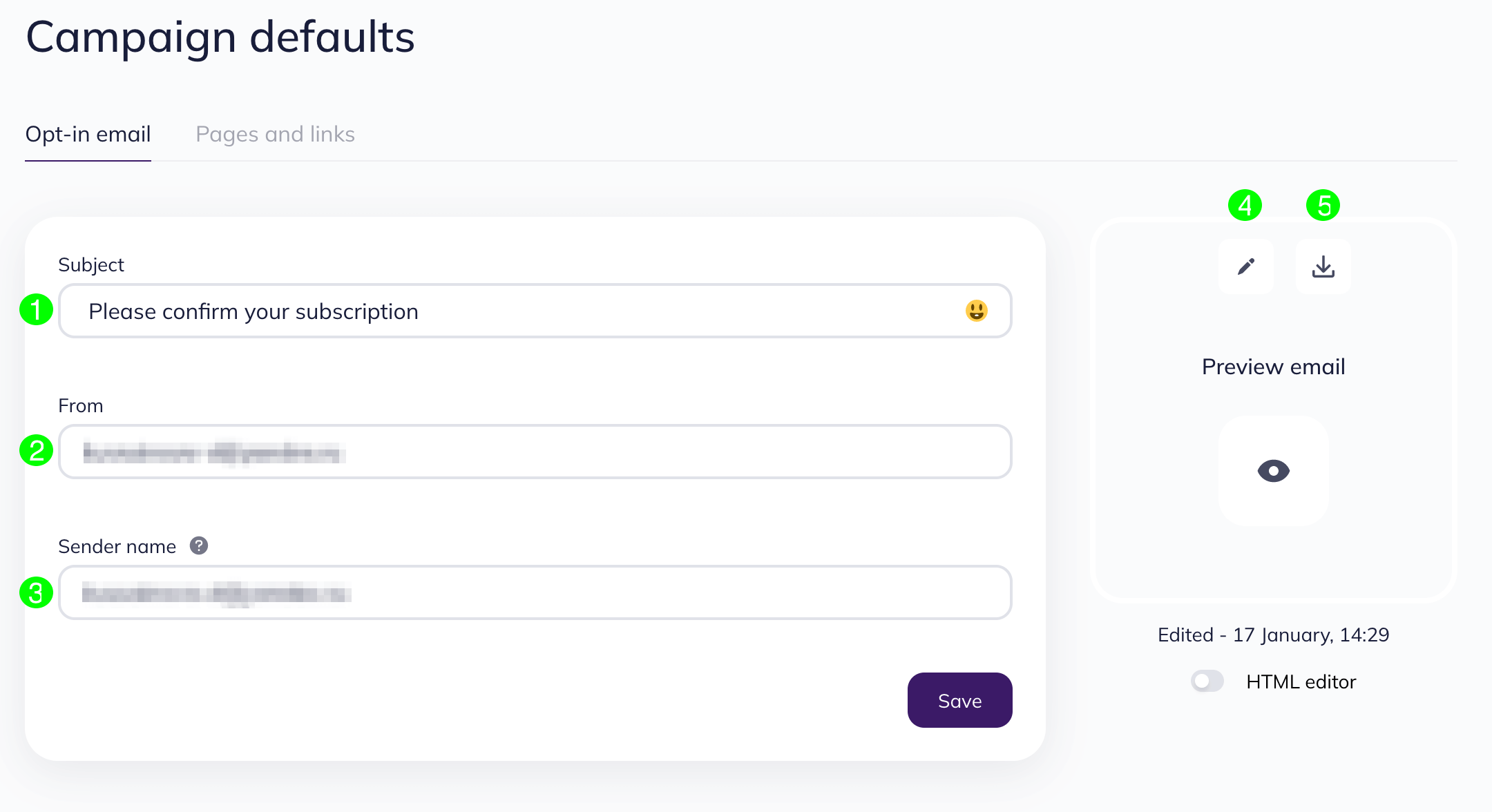 The default  subscription  confirmation email looks like this: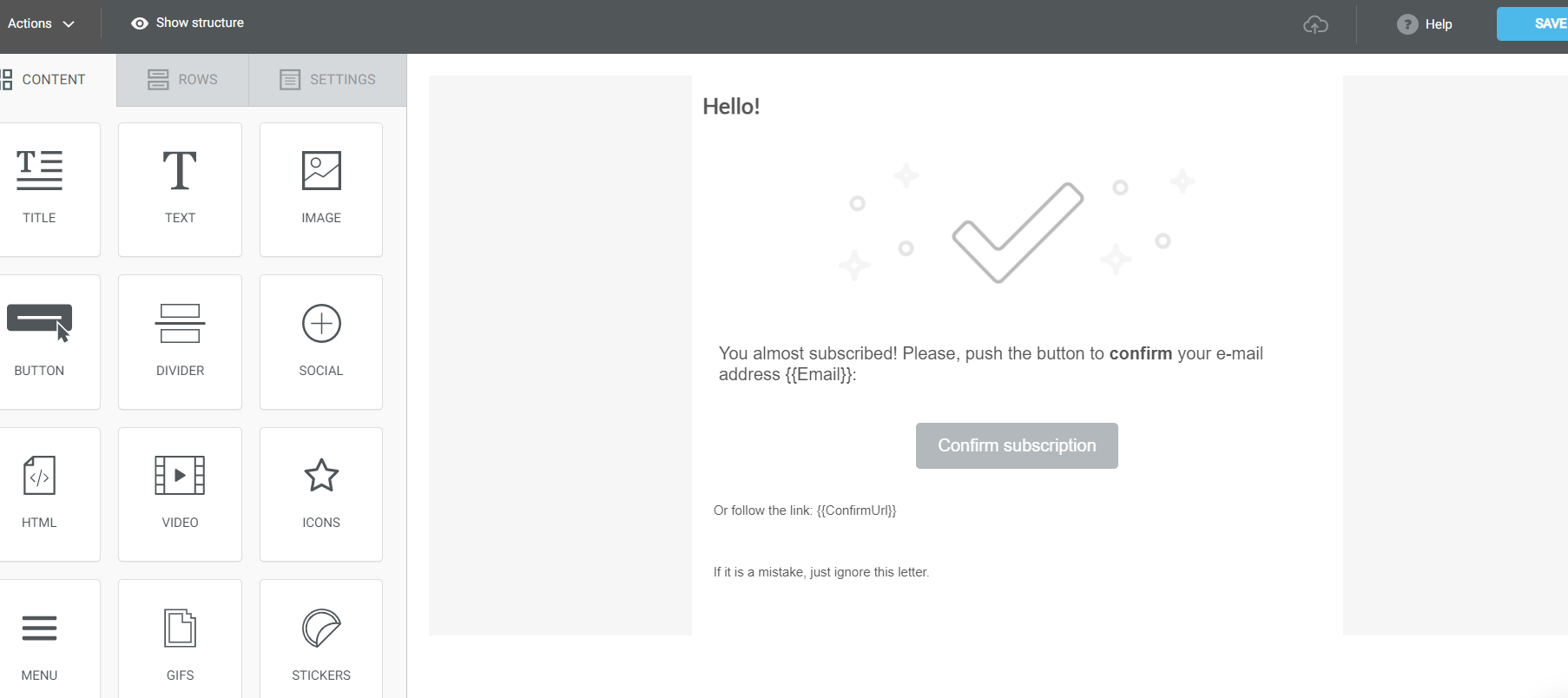 Now, everyone who subscribes to the selected list will be sent the subscription confirmation email that you have configured. Only after clicking on the link inside this email, the contact will be added to the database.
Double Opt-In is set by default for all built-in Selzy subscription forms.