Selzy vs Drip
Trying to choose between Selzy vs Drip as your email marketing software? Here's when to choose each tool – and the pros and cons to know about.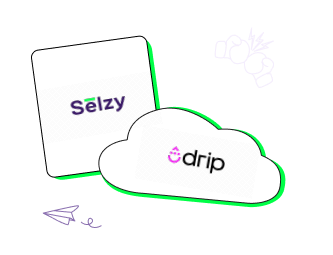 4.8

GetApp

4.8

Capterra

4.7

G2
Average 4.8 / 5
Selzy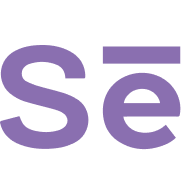 Selzy is an email marketing platform that targets small and medium-sized businesses. With Selzy you can create email campaigns in a matter of minutes, import existing contacts and collect new ones, automate tasks to save time, improve, test and track marketing campaigns.
Pricing
From $7 a month depending on the tariff, the contact list size and the final scope of work and extra services
Key features
100+ free responsive email templates
Email block editor with customizable ready-made HTML modules
Personalization and segmentation
List hygiene
Analytics
A/B testing
Email automated
Email recommendations
Support
24/7 available support via chat, email and phone
4.4

GetApp

4.4

Capterra

4.4

G2
Average 4.4 / 5
Drip

Drip is a multi-channel marketing automation tool for e-commerce.
Pricing
Dynamic, depends on the contact list and email volume, starts from $39 for 1–2500 people in the list + unlimited sends
Key features
Marketing automation
Intuitive email builder
Onsite campaigns
Campaign analytics
Smart segmentation
Support
Email and live chat, designated schedule, the availability of these channels depends on your pricing plan
General info about company
Selzy
Selzy is an easy-to-use email marketing tool for businesses of all sizes with a focus on small and medium businesses.
Drip
Drip was founded in 2012 in Minneapolis, the US, and acquired by Leadpages in 2016. The company's main goal is empowering small e-commerce businesses.
Difficulty
Selzy
The platform offers a great choice of templates for any occasion from Black Friday to non-profit campaigns and a drag-and-drop email editor — no coding or design skills needed.
The workflow is intuitive and simple — it allows you to launch your first ever email campaign in 15 minutes.
The analytics dashboard is minimalist and only contains the necessary information.
Overall, Selzy is a great choice for those who have never done email marketing before.
Drip
The main focus of Drip is sales funnel automation, and the automation UI is tricky, which makes the platform less beginner-friendly than its competitors
Best for
Selzy
Small and medium businesses, newbies in email marketing
Drip
Community-focused DTC and e-commerce businesses
Free plan
Selzy
Free forever plan with the full functionality and a limited contact list up to 1,000 addresses and a monthly limit of 15,000 emails a month
Drip
Drip doesn't offer a free plan but there's a 14-day free trial with no credit card required for registration.
Pricing
Selzy
Selzy offers two dynamic pricing systems — by contact list size (up to 500,000 contacts) and by email volume:
Lite: $10–$210/month
Standard: $15–$700/month
Premium: $220/month and higher, full price depends on the scope of work
If you pay by email volume, you can:
Pay $0.005 for each email you send
Pay in bulk monthly or annually, starting from $1150 for 500,000 emails
Drip
Dynamic pricing depends on list size and sending volume.
$39–89/month: up to 5,000 contacts, unlimited email sends, full functionality, free migration, email support
$99–409/month: up to 30,000 contacts, unlimited email sends, full functionality, free migration, email and chat support
$489–1899/month: up to 170,000 contacts and up to 2,040,000 email sends, full functionality, free migration, email and chat support, dedicated Customer Success manager
Custom pricing: custom number of contacts, up to 120,000,000 email sends, all the product features, support, and a dedicated manager included in the previous tier
Support
Selzy
Selzy offers live chat, email and phone tech support available 24/7. The average response time is 5 minutes. The platform also has an extensive knowledge base with tutorials on getting started.
Drip
Email support:
Available for all paying customers
9 am to 5 pm CT, Monday through Friday
Live chat support:
Available for Drip customers on the $99/mo + plans
9 am to 5 pm CT, Monday through Friday
Features
Selzy
Website subscription forms and pop-ups
Anti-spam email check
Email size check
Email authentication check
Email recommendations — for Standard plan users
Deliverability tips — for Premium users
Subject line assistant — for Premium users
Full campaign management from setting up DKIM to training and consulting — for Premium users
Drip
Point-and-click email editor
Dynamic content in emails
A/B testing
Email automation
Free migration service
List segmentation and contact tagging
Pop-ups and signup forms
Email analytics including conversion rates and revenue
SMS marketing
Templates
Selzy
144 free templates sorted by industries and occasions, 16 of which are empty with fully customizable blocks. If you don't like templates, here's how you can build an email from scratch:
Build an email in the block editor using pre-made rows
Use an HTML editor to tweak Selzy's templates or create your own
Upload your own HTML code you've written in another editor
Drip
51 ecommerce email templates for holidays, promotion, and other occasions
4 empty templates with different amount of columns
1 plain text email template
Video/screenshots
Selzy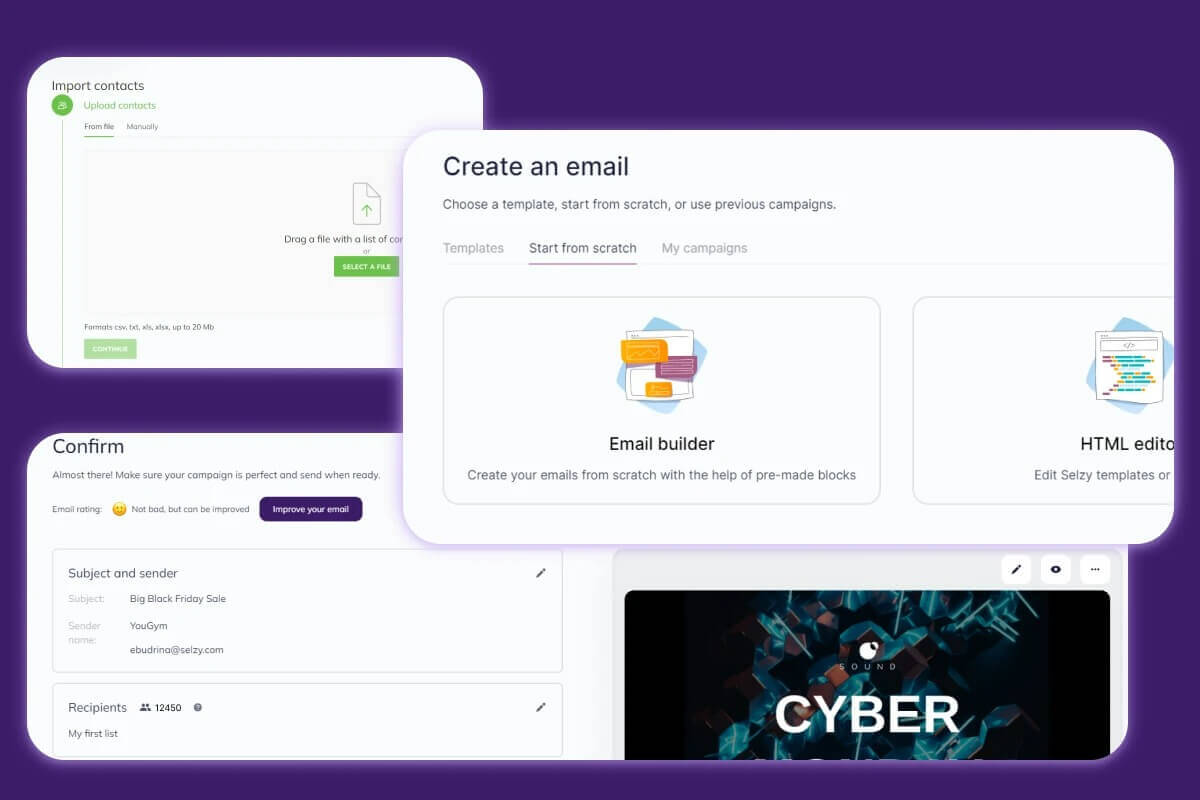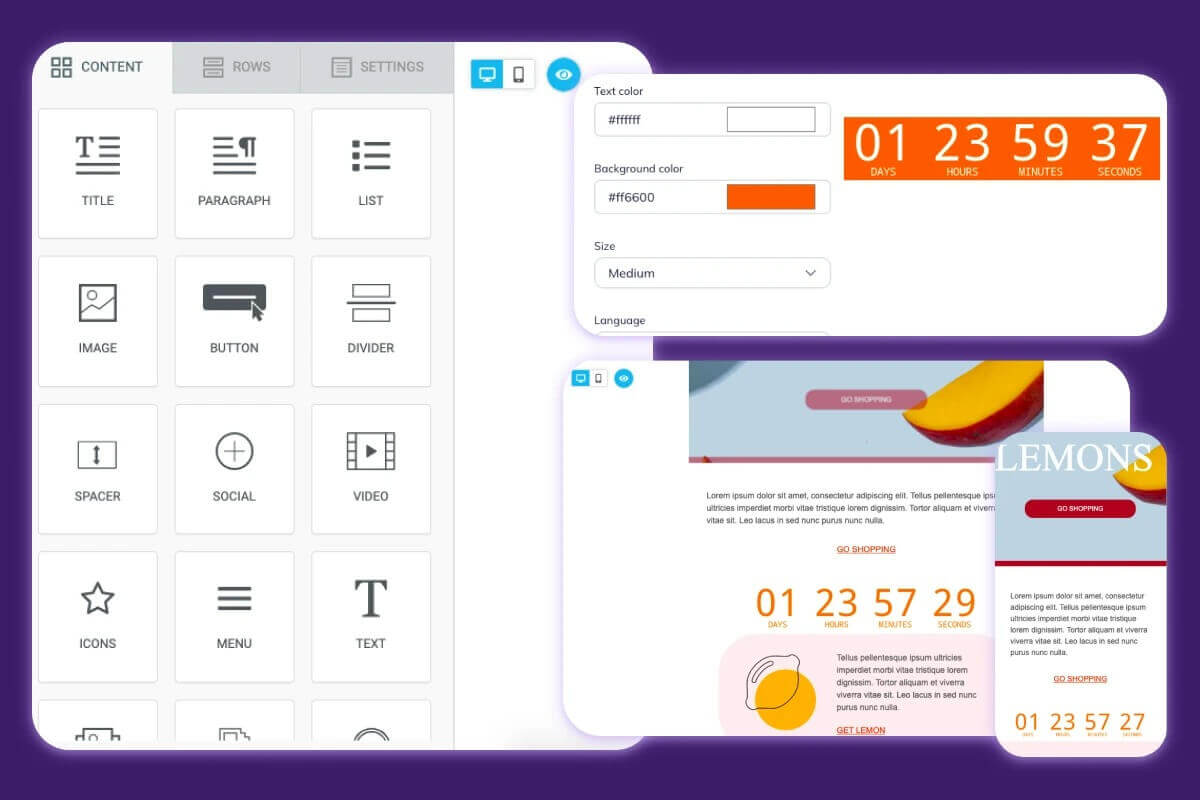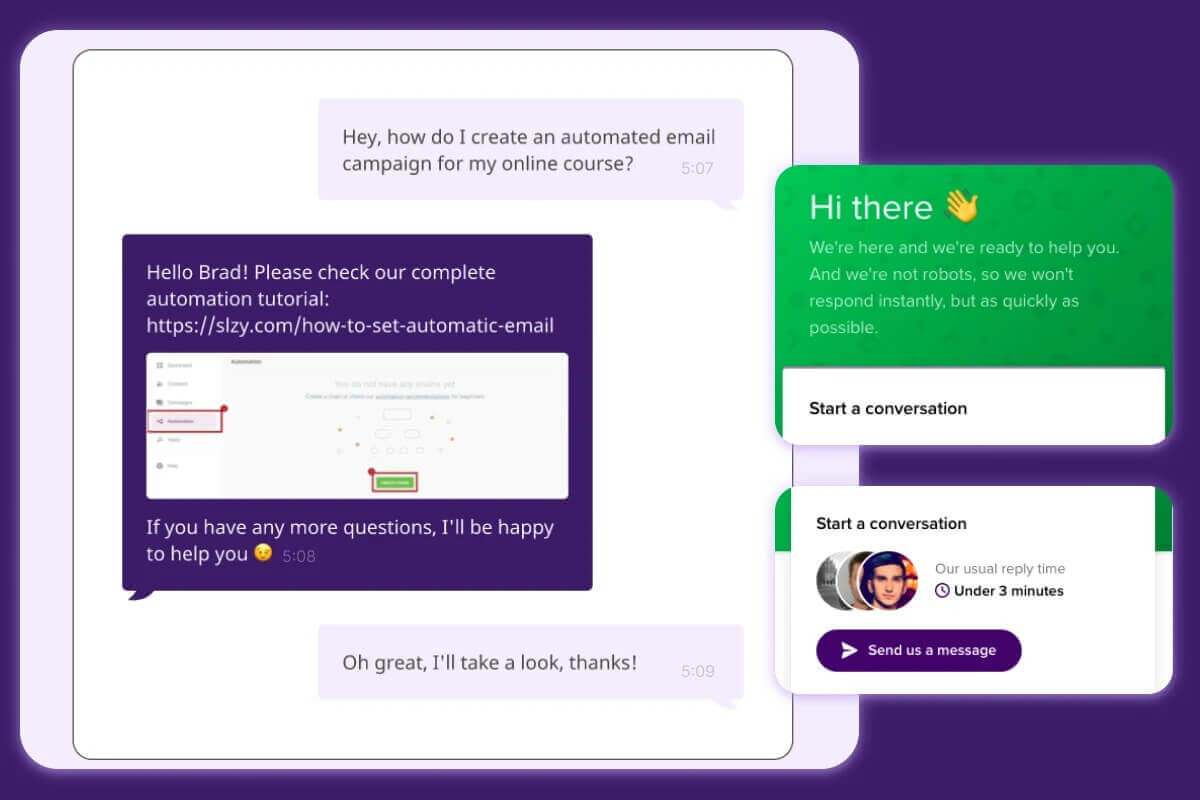 Drip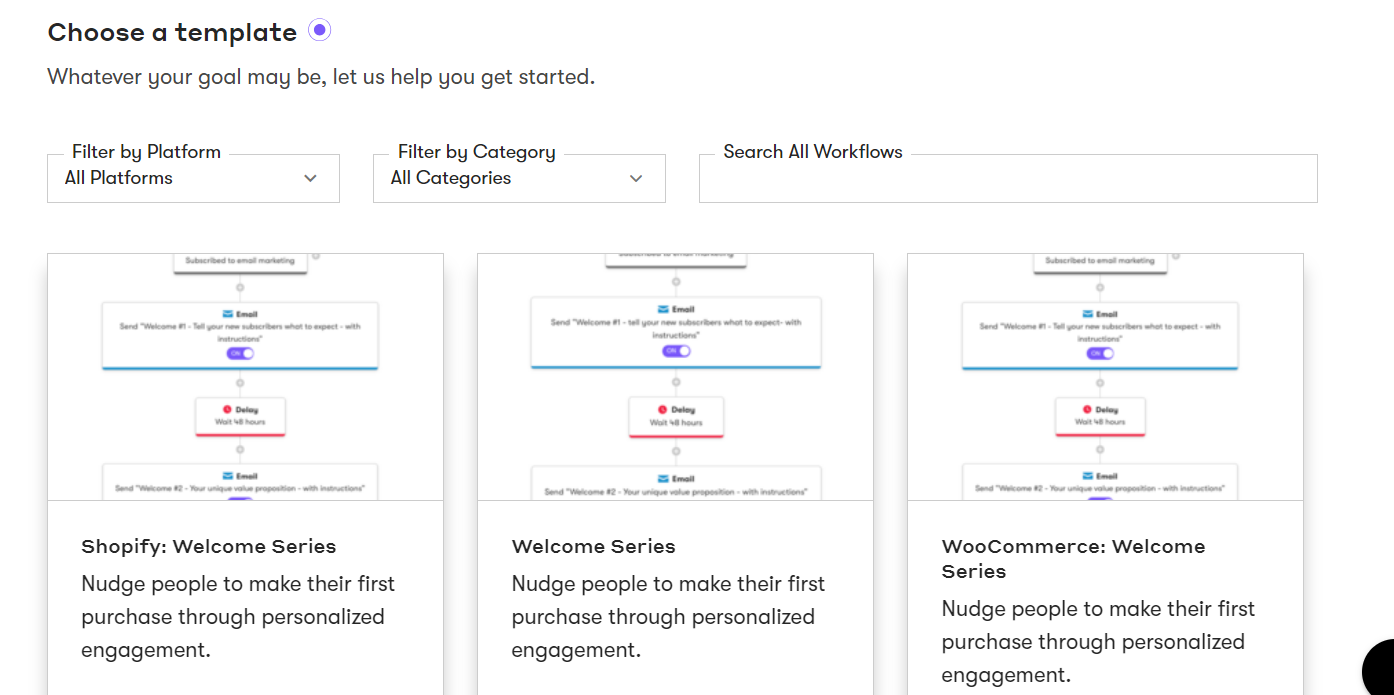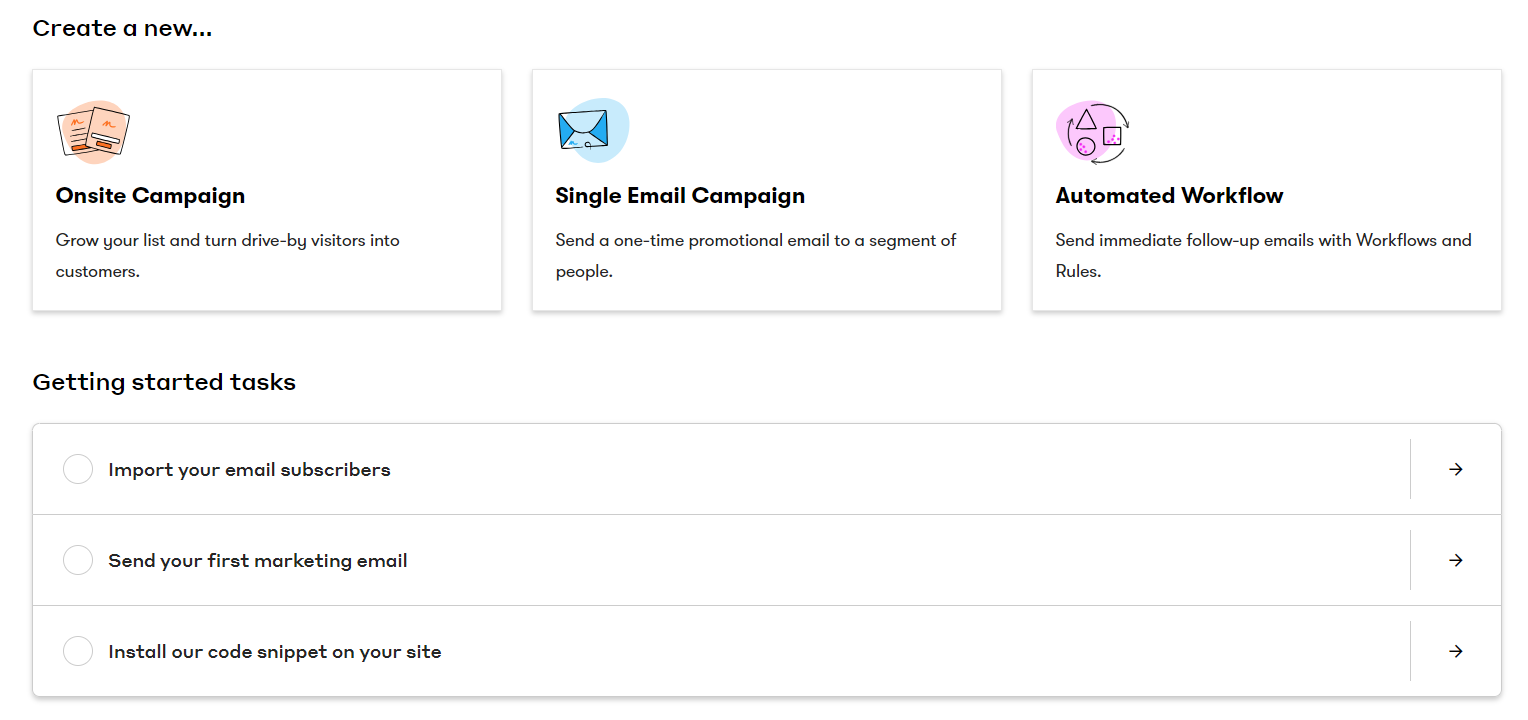 Integrations
Selzy
CRM: Salesforce, Pipedrive, RD station, Zendesk, HubSpot, Kommo, Zoho
Tables: Google Sheets, Airtable
Form builders: Typeform, WordPress
Ecommerce: Shopify, Ecwid, WooCommerce
Social media: Facebook
Currently a beta version.
Drip
150+ integrations with e-commerce platforms like Shopify, CRMs like Zoho CRM, other ESPs like MailerLite, numerous event management tools, sales software including TikTok Lead Generation, social media, SMS marketing tools, and more
Devices
Selzy
A web app for desktop, the website is optimized for smartphones
Drip
Web app only but it's optimized for mobile browsers
Languages
Selzy
English
Ukrainian
Drip
English
Automation
Selzy
Selzy offers 12 templates for automated email chains — each template includes scenarios, email subject lines, and sending time. If none of them is suitable for your goal, you can start from scratch.
So far, Selzy offers two triggers for email sequences — "Add to list" and "Subscribe to list". After choosing the initial trigger, you can start building an automation chain using actions like sending an email and conditions like sending different emails to different user groups. Conditions are highly customizable and include many characteristics from email engagement to UTM content, promo code, and so on.
Drip
39 automation templates from welcome to post-purchase designed for different e-commerce platforms: Shopify, WooCommerce, Magento, and BigCommerce. Drip also allows you to use the API of your custom e-commerce website built from scratch. The "Rules" feature allows users to create custom automation sequences with custom event triggers.
Pros
Selzy
Fully functional free trial
Many unique features like anti-spam check and deliverability suggestions
A simple interface great for newbies
24/7 tech support
Affordable pricing
Drip
Good tools for list management and targeted campaigns
All the metrics in one place
Designed with e-commerce in mind
Powerful automation
Cons
Selzy
Interface not translated to many languages
A limited choice of integrations
Limited customization options in sign-up forms
Drip
Complex learning curve for new users
Expensive compared to other ESPs
No drag-and-drop automation workflow builder
Slightly convoluted for one-off or otherwise not behavior-based campaigns
Reviews from experts
Selzy
"I recently started using Selzy and I have been extremely impressed with its performance. One of the standout features is its user-friendly interface. It's very easy to navigate, and I was able to set up my first campaign in just a few minutes. The drag-and-drop editor makes it simple to create visually appealing emails, and there are plenty of customizable templates to choose from."
"As someone who has built up my network with Selzy's tools, I'm confident it's saved me countless hours of hard work compared to other similar products—which speaks volumes. Plus, they consistently provide helpful customer support, comprehensive online tutorials & guides, and other resources that make it easy to start immediately. If you're looking for an email marketing platform to help you stand out in the times ahead, give Selzy a try – you won't regret it!"
Drip
If you're looking to take your email program to the next level with automation, you definitely need to consider Drip. Their support team is always timely and helpful whenever we've needed guidance on the platform or using the API.
They are constantly improving their tools. It never feels stagnant or lacking in critical features. Their prebuilt workflows make getting started very easy and you can start driving more revenue almost immediately.
One thing I'm really missing in the workflows is the ability to A/B test your emails.
Actually, you can set up A/B testing, but you have to hack your way with liquid language. While this is no problem for really advanced users, 90% of the users won't know how to do this.
I personally prefer to build everything that is automation related inside workflows. Even with simple sequence emails I can do in campaigns, I prefer to do them in workflows. It just depends on how advanced you want to get with automation.
If you want simple email series, without any branching logic (like if the user does this, send this), use campaigns. If you want to go more advanced than this, use workflows.
*This information is current as of 09/28/2023. While we regularly update our articles, it`s possible that this article may not contain some of the latest information.