Go to your Selzy account and choose Settings.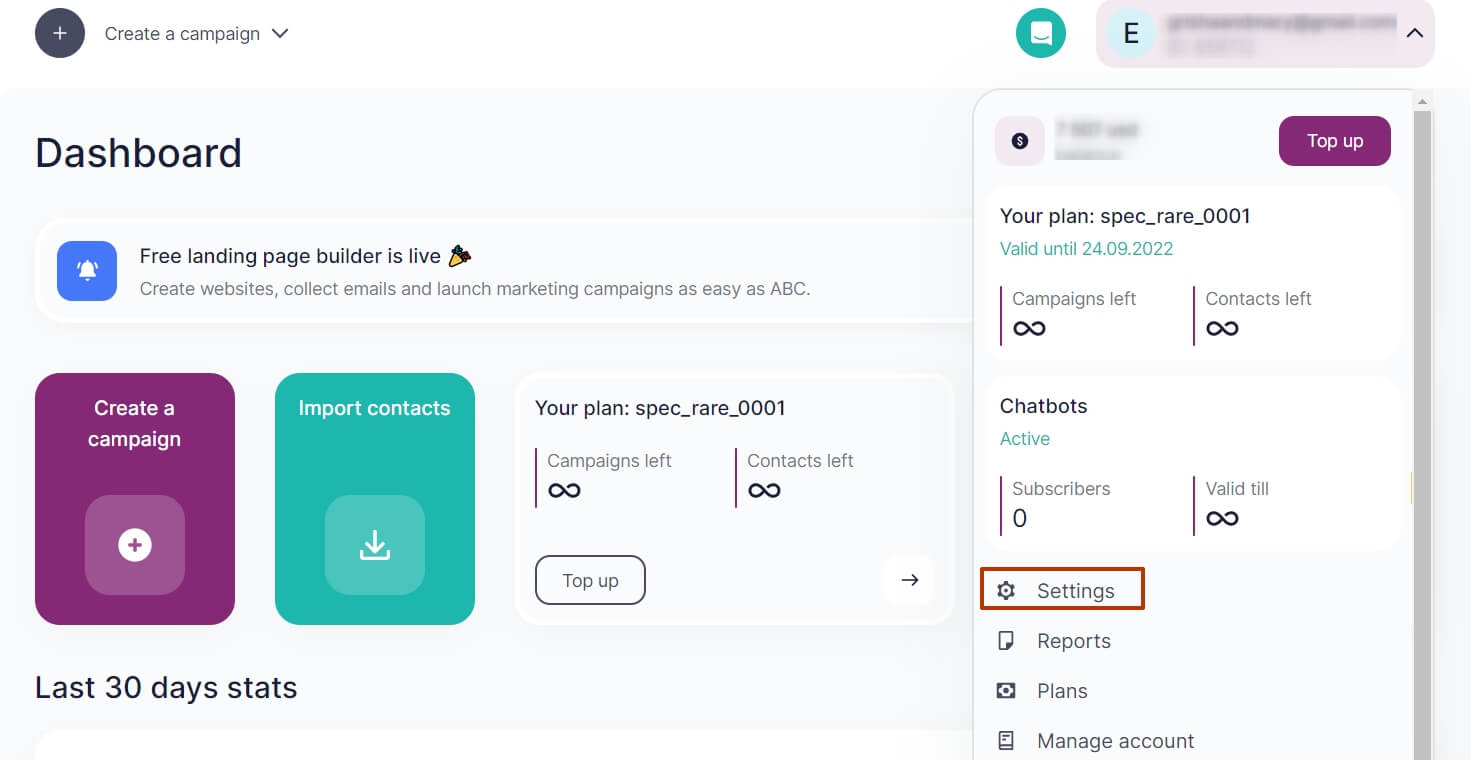 Open the Integration and API tab and click on the Enabled button in the API Access section (there is no need to click on the button if you already see the Enabled status).
Now click on the Show Full link next to your API key. The key is password protected.

Enter the password you have created while registering with the service and click on the Send button.

Now you can copy the API access key: