Selzy is our new email marketing brand
Have you been a user of the Unisender email service? Because of the military invasion of Russia in Ukraine, the owner of Unisender — Ecomz — decided to leave Russia and Belarus. We are against war and do not want to sponsor aggressor countries.
Continue sign-up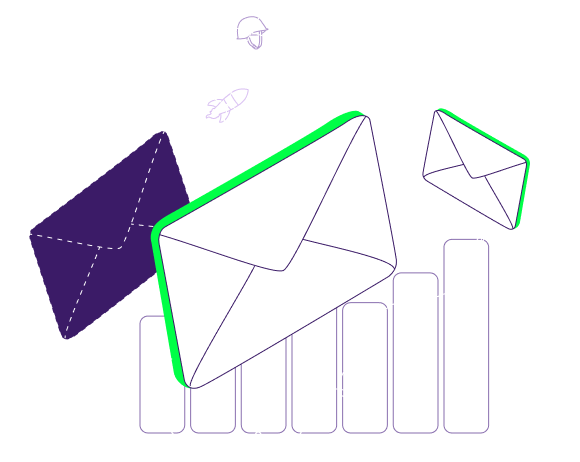 Unisender bought the rights to use the software and will continue its service as a separate company in the Russian market, while Ecomz developed a separate brand — Selzy. All customers outside of Russia and Belarus will be automatically switched to the new service.

Selzy is a product of a multinational team that is primarily made up of former Unisender employees from Ukraine. Our colleagues also live in Cyprus, Germany, Austria, and Thailand. Selzy offices operate in Ukraine, Kazakhstan and Cyprus.
Questions you might have about U
nis

ender and Selzy
Is Selzy a U
nis

ender for the foreign market?

Answer

For now, yes. Our designers are working on both identities, after which we'll be able to separate the brands. But this takes time, so for now Selzy is very similar to Unisender.

Over the next few weeks, Unisender and Selzy will have a single database. This means that email campaigns, payments, segmentation settings and everything else in personal accounts will be duplicated. In the future, we will completely separate Selzy from Unisender. This will happen in the coming weeks. If you are our client, we will notify you about it by email.

All customers outside of Russia and Belarus will be automatically switched to Selzy. You can also stay with Unisender if you want, but in this case, you will need to pay for the service in Russia or Belarus, and your data will be stored on servers located in Russia.
Why do I see both «Ecomz» and «Selzy» on the website?
Answer
Ecomz is the owner of the Selzy trademark. So, we mention Ecomz on legal pages of the website.
Where are the Selzy servers located?
Answer
Selzy servers are located in Europe.
We are fully functional. The server bandwidth is the same as before the war. You can still send millions of emails without worrying about their deliverability.
What will happen to my contact lists?
Answer
If you are outside of Russia and Belarus, your lists will automatically get transferred from Unisender to Selzy. We'll save all your lists, tags and segmentation settings.
Will prices change?
Answer
We don't plan on changing the pricing plans — you will be able to pay as much as you paid in Unisender. All current payment methods will remain available:
Credit cards
Bank transfer
Cryptocurrencies
What are Selzy's plans?
Answer
First of all, we plan to completely separate Unisender and Selzy. Technically, this will happen in the next few weeks. But creating a new identity, including brand colors, logo, tone of voice, and design, may take longer.
We plan to develop Selzy further as a multi-channel platform for business. In the future, we will introduce new products to make it easier for companies to build marketing communications with their clients.