The Pop-up Forms Statistics is a tool designed to analyze how efficient your pop-up form is and to help you choose the best way to display it.
To access the statistics for your pop-ups, click Tools and choose Pop-up Forms.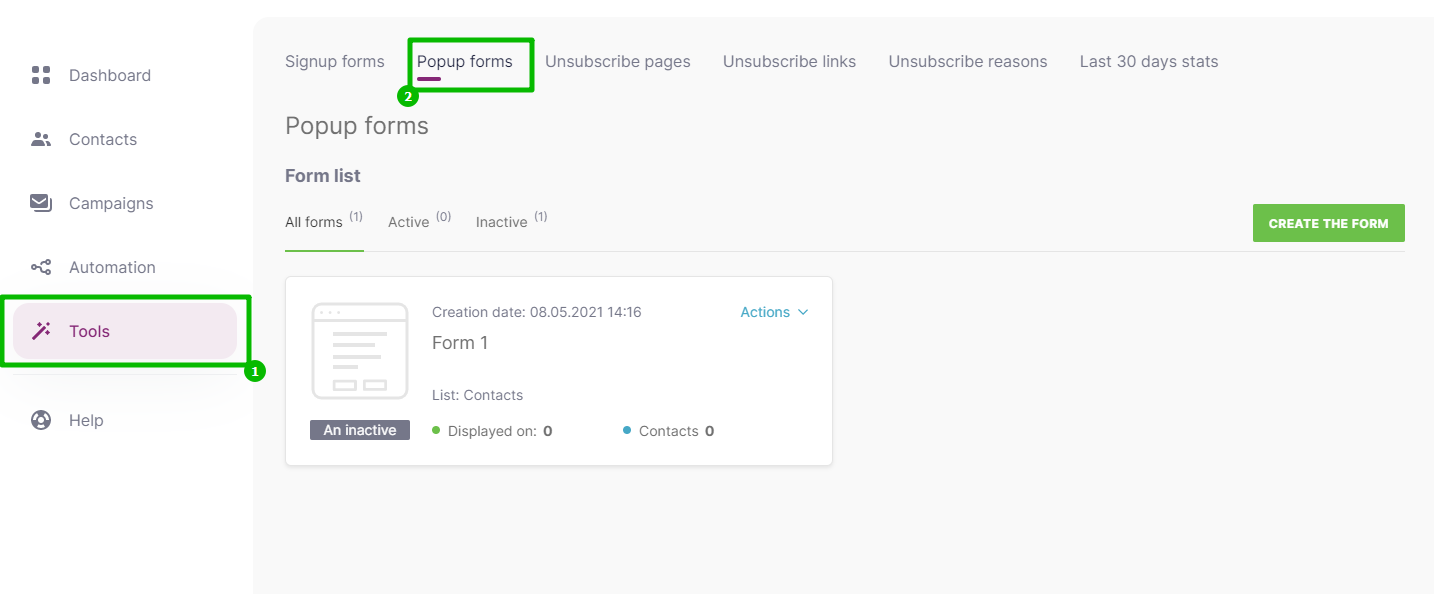 The statistics overview homepage displays the information on each particular form, such as the number of visitors that have viewed the form, and how many of them have opted in.

To see detailed statistics on a particular form, click the Actions drop-down and choose the Statistics Section.

It is also possible to view the statistics during the last step of the form creation in the editor.

The Pop-up Forms Statistics display the following information:
The number of your website visitors (the number of people that have visited the website displaying the form).
The number of your form displays (the number of visitors that have seen the pop-up, in accordance with its display settings).
The number of contacts collected (the number of times the form has been filled in by those visitors that saw it).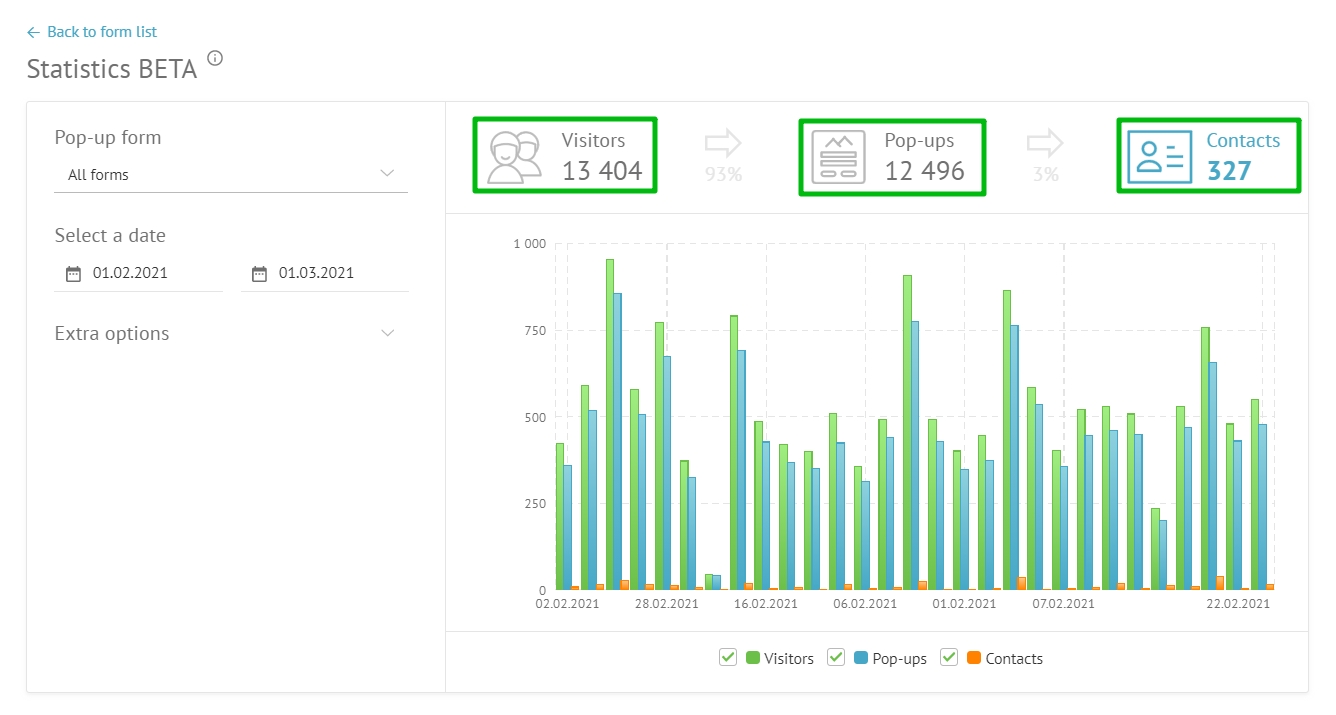 Apart from quantitative meanings, the statistics show the percentage of the visitors that have seen the form over a given period of time, as well as the rate of conversions into subscriptions.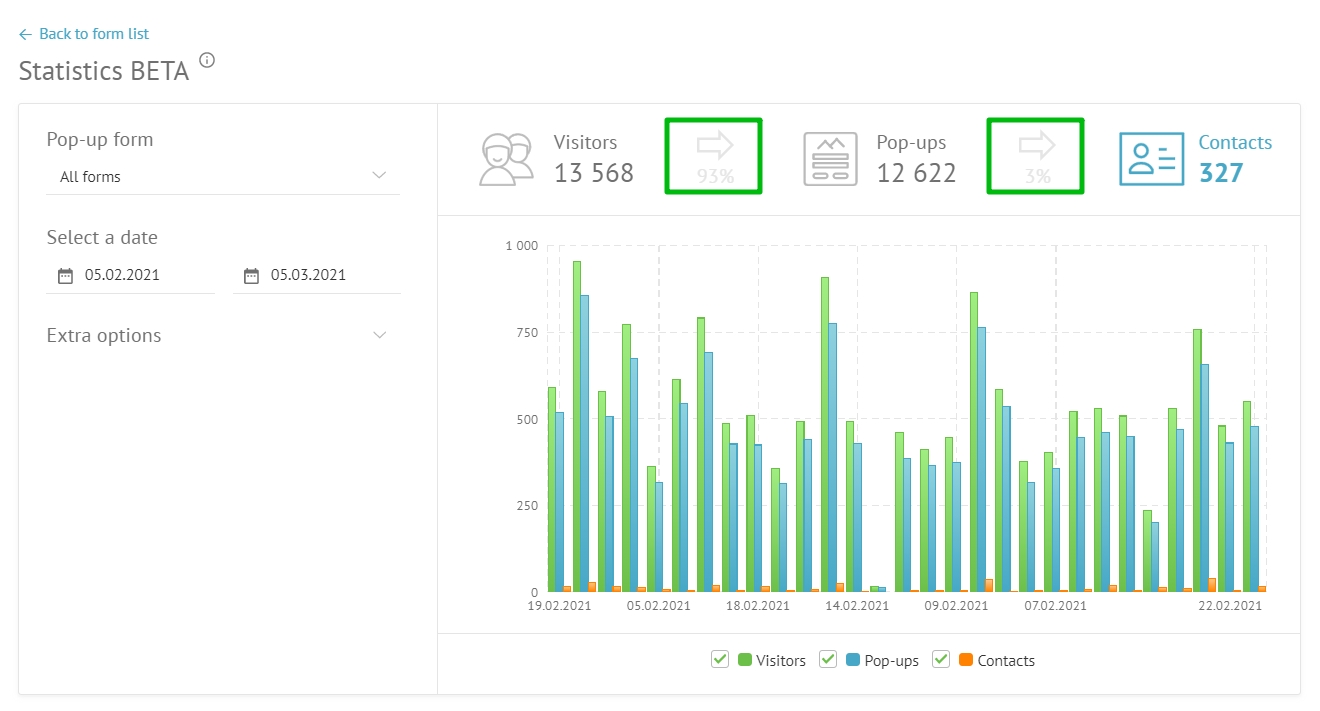 You can trace the increase and decrease of each indicator on a chart. For your convenience, you can select the data you want to be displayed.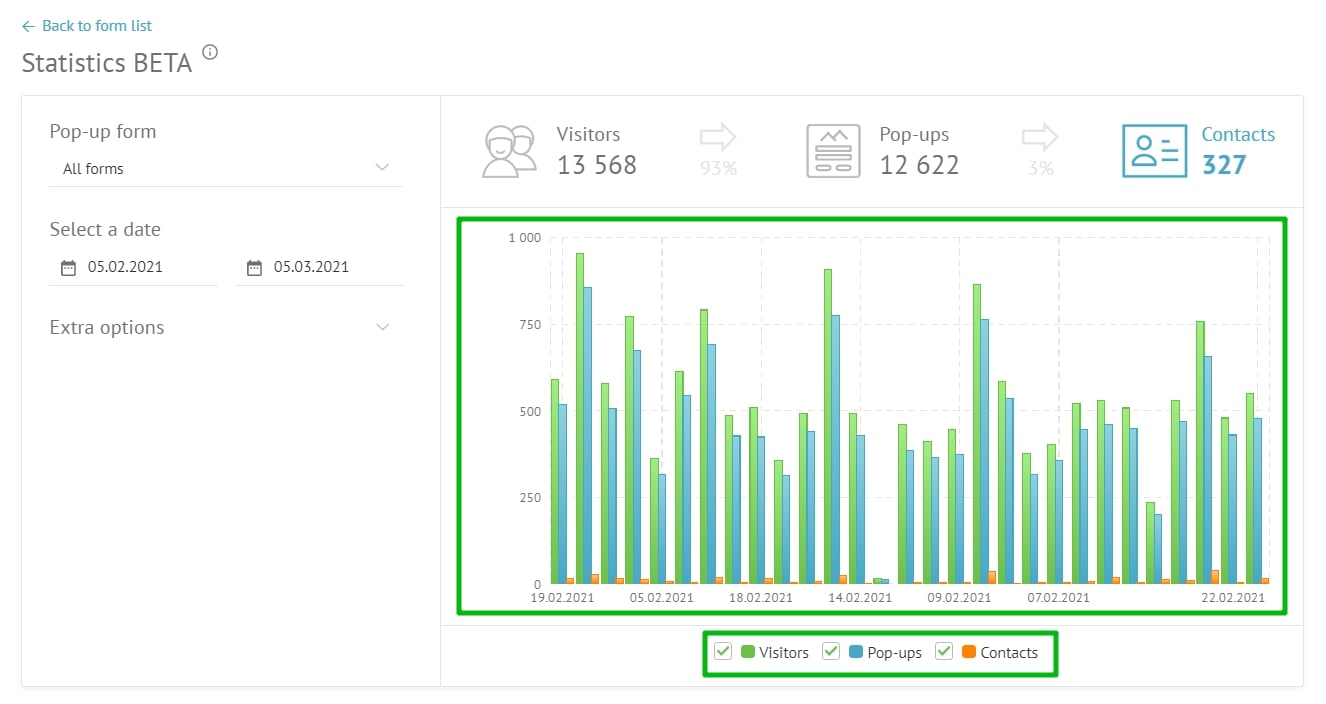 Don't forget to choose a timeframe for the chosen data. The minimal timeframe to be displayed on the chart (scale) is 1 day.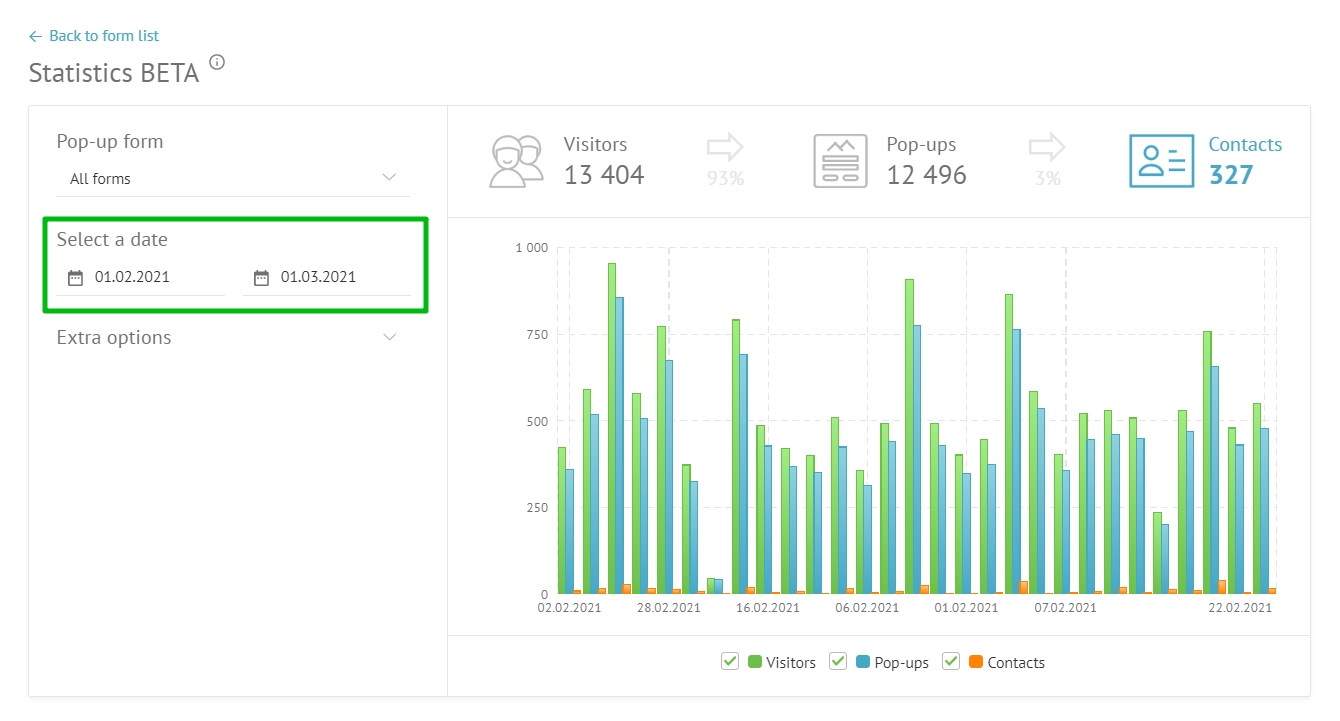 The Statistics Section allows you to select additional parameters, such as particular traffic sources and types of devices. This data will help you define the most efficient channels to acquire subscribers, and their conversion, and to track the types of devices bringing the highest number of subscriptions.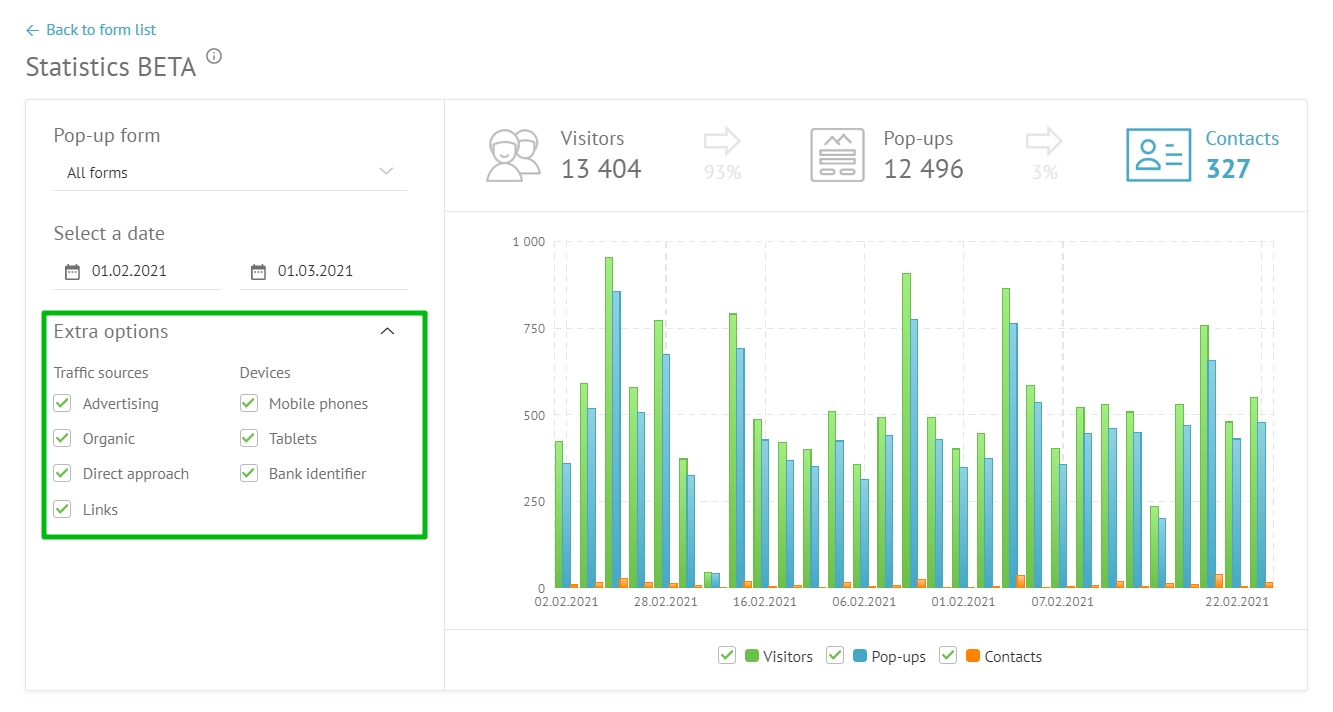 In case there are several conditions to display on the pop-up, you can compare them all to secure the most efficient settings.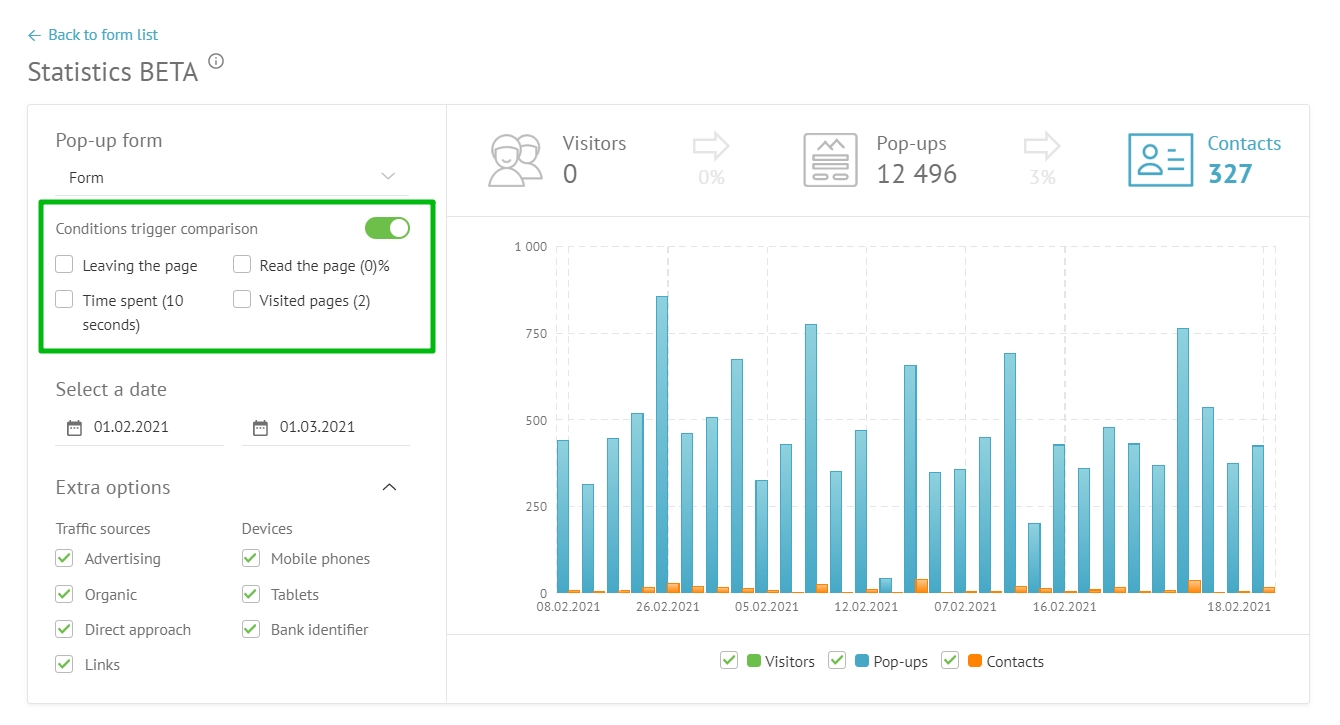 The statistics option on pop-up subscription forms is under BETA-testing. Due to this, a little margin of error may be observed, and some statistical functions may be unavailable at the moment.
Both contacts that haven't confirmed their subscription and contacts that have stated a wrong email address in the subscription form are counted.