Adding a signup form on your website will help you grow your contact database. You can create a form in Selzy and put it on your website.
Selzy offers two types of forms:
embedded static forms;
pop-up forms.
In this article, we cover how you can create embedded signup forms.
Create a signup form in Selzy
For more information on how to create a signup form, please refer to Selzy Signup forms.
Once you've created and saved your form, click on Get HTML at the top right corner of the screen.

There are three options for you to choose from:
JavaScript. The published form will look exactly the way it looks in the Selzy editor. Choose this option if you don't want to make any changes  to the form.
HTML. This option allows you to edit the code. Choose it if you want to modify the code in any way outside of the Selzy editor, for example if you want to change the font or color of the form's text.
Form code for web developers. This is the raw source code without styling. Choose this option if you want to design your own customized signup form.
Click Copy next to the code snippet you want to use.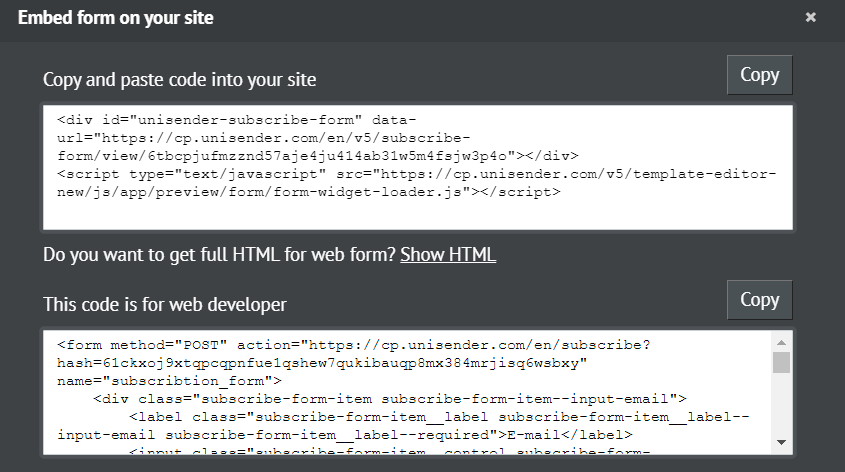 Embed a form on your website
Now, let's see how you can embed the form code to your website. In our example, we use WordPress, one of the most popular content management systems in the world.
Some elements on the admin dashboard may vary depending on the WordPress version or plugins you're using, but the general workflow is pretty much the same.
Navigate to the WordPress admin dashboard. On the left pane, select Pages.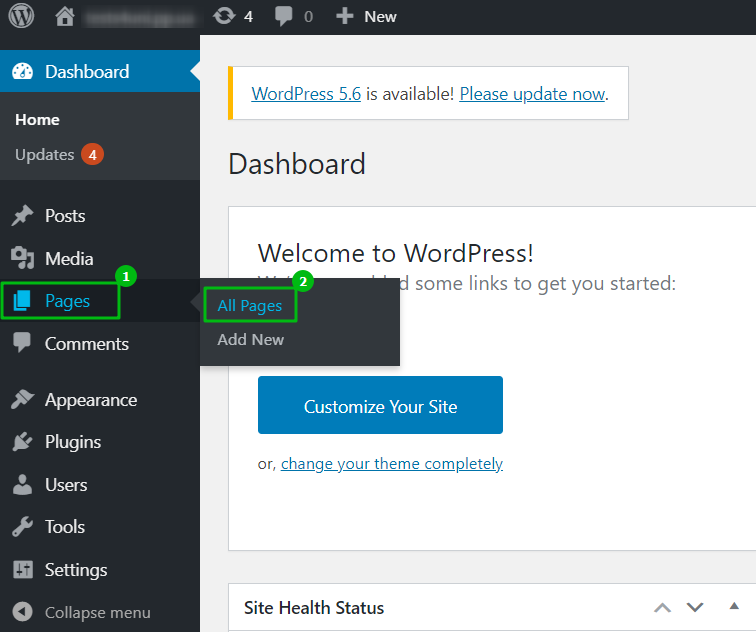 If you want to create a new page, click Add new page. If the page where you want to embed the form already exists, find it in the list of published pages. Click on the three-dot menu next to the pagename and click Edit.

Next, navigate to the code editor. To do this, click on the three-dot menu at the top right corner of the screen and choose Code editor, or press Ctrl+Shift+Alt+M.

If you're creating a new page, enter the title in the Add Title field at the top of the page. In the field below, insert the text you've copied from Selzy.
If you're editing an existing page, click on the place in the code where you want to embed the form in, and paste the code.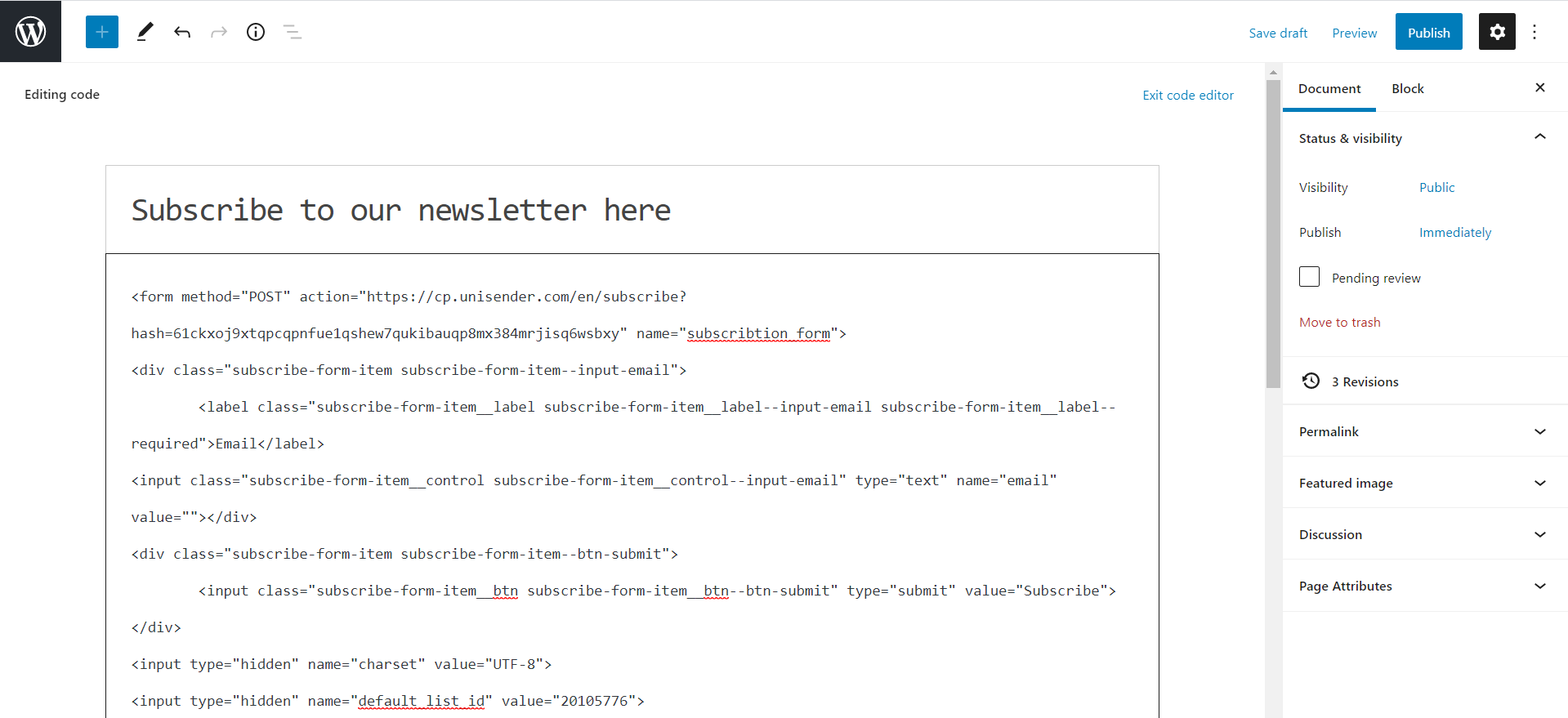 Click Preview, choose Desktop, and click Visit Site to view the results.

This is what the finished page with an opt-in form should look like. Enter your own email address and click Subscribe to test if everything works correctly.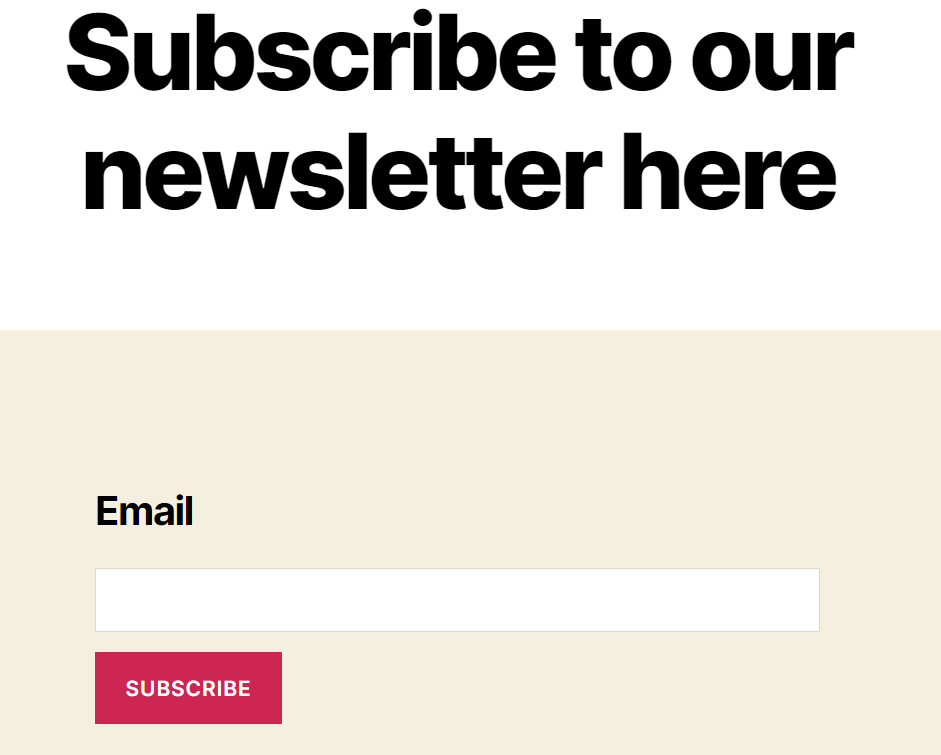 If everything looks good, click Publish.

Choose your visibility settings, set the publish date, and click Publish.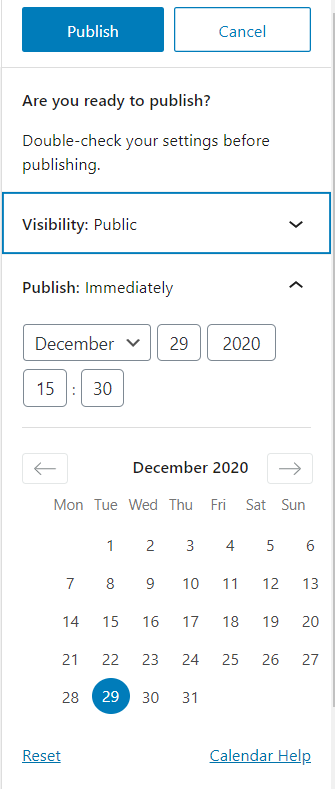 Click View Page to view your page live on your website.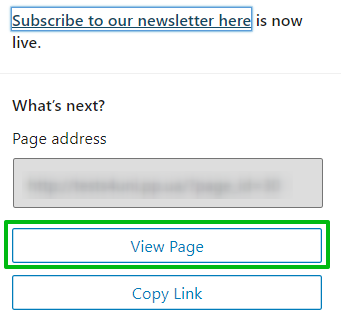 That's it! Your website now has a signup form you can use to collect opt-in information and grow your contact lists.