Subscribe to our email marketing digest
Subscribe and get our Foolproof Guide to email list building for free: 21 surefire ways to grow your email list with detailed explanations and hand-picked examples 🚀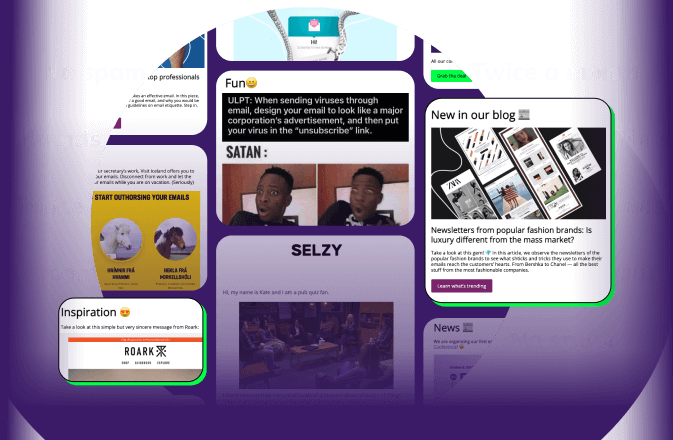 How are we different from a gazillion other marketing newsletters? Glad you asked, because, well, we are
First, we only create thorough and in-depth pieces that cover any topic inside out. No shallow content for search engines, we just don't tolerate that.
Second, every issue has some sincere thought-provoking ideas, because we like to add a spark.
Twice a month.

No spam.

No ads.
You'll learn things like:
How to run email campaigns that drive sales
How to come up with catchy subject lines that skyrocket your open rates
How to design emails if you're not a designer
How to sell with holiday emails
How to get email addresses from your social media subscribers
And much more!