October 6, 2022
online
free
Email
Growth
Conference
Strategies, tactics, and tricks you can use right now to grow sales with email marketing
Growth

hacks you can deploy same-day

We'll focus on proven practical cases that you can apply to your email marketing strategy today. You'll get step-by-step instructions from experts with years of experience in the industry. Dive deeper into email marketing with Selzy – we'll leave no stone unturned.
You will learn:
How to grow your company's revenue by 30% by only changing your email strategy
How to combine email with other channels to boost sales
How to make outstanding emails that help to increase your business metrics
How to create emails that convert and is it worth spending money on email design
How to boost your sales x10 with emails throughout the customer lifecycle
How to bring +£45,000 in additional revenue with a simple 5-email welcome series
Get answers to these and other important questions at the Email Growth Conference!
Get your free ticket
Meet our
speakers
We brought together experts with rich expertise in all aspects of email marketing.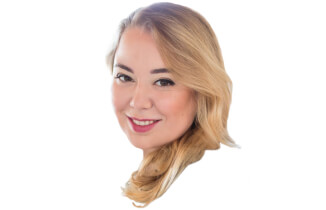 Yanna-Torry Aspraki
The host of the Email Growth Conference
Deliverability Specialist & Coach

As an unconventional critical thinker and strategic planner, she is consistently monitoring and analyzing performance data, identifying needed changes and improvements that increase email deliverability and maximize outreach. Sitting on the executive team at the intersection of product, and growth, Yanna-Torry helps drive the company forward in a market in desperate need of accessible and reliable deliverability tools, while representing EmailConsul in places email & deliverability have never been before.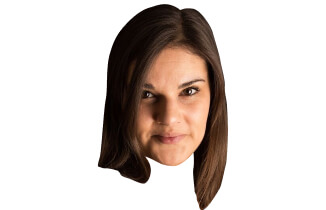 Kate Barrett
Founder of eFocus Marketing
With a proven track record and over 15 years of experience, Kate's expertise and passion have helped a large range of companies (including Ann Summers, Nissan, Marks & Spencer, Argos, Vision Direct, and Ted Baker among many others) develop comprehensive strategies, implement, manage and optimize campaigns, as well as solve complex email marketing issues. Kate is also the author of the bestselling book "E-telligence. Email Marketing isn't dead, the way you're using it is".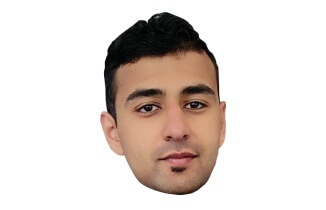 Anuvind Kanwal
CRM & Lifecycle Marketing Manager at Miro
Anuvind Kanwal works in marketing for nearly 18 years. His main interests include analytics, product adoption, and data-driven retention strategies. He has a background in people and project management, and extensive experience in building customer-value segmentations, omnichannel marketing plans, and response analysis.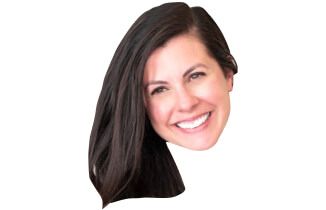 Emily Ryan
Email Designer/Strategist, and Co-Founder of Westfield Creative
Emily Ryan's work in email has been featured in Inc. Magazine and Entrepreneur.com. She has worked with brands such as Orangina, Columbia University, Sparkling Ice, WellBeing Brewing, Postable, and many small businesses.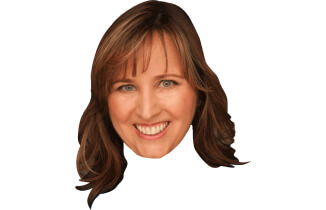 Jeanne Jennings
CEO & Founder, Email Marketing Consultant at Email Optimization Shop, Only Influencers community.

Jeanne Jennings is a recognized expert in the email marketing industry and a consultant who helps medium- to enterprise-sized organizations make their email marketing efforts more effective and more profitable. She is the Chair of the annual Email Innovations Summit in Las Vegas.
Anna Sarayna
Conversion Copywriter & Email Marketing Strategist
Anna helps business owners and entrepreneurs attract, engage and convert their desired audience. Through her signature framework, the CPR BlueprintTM, Anna helps clients across the globe craft an effective customer experience using email strategy and copywriting that results in higher engagement and sales.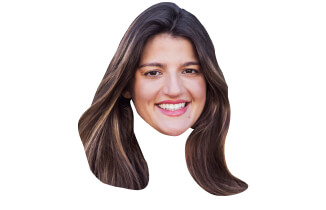 Melanie Balke
CEO & Founder at The Email Marketers
Melanie Balke has experience working with global brands and start-ups in the e-commerce, automotive, beverage, skincare, retail, clothing, consumer electronics space & more. Notable Clients: Forbes, Outer, Almond Cow, Bud.com, Automobili Pininfarina (formerly design house of Ferrari), NERD Skincare, BetterBack, Highwave (Starbucks Supplier), WORLDZ, O-Live & Co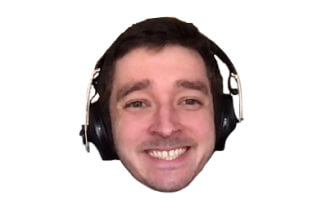 Nate Torvik
Manager of Email Marketing at PandaDoc
Nate has been working at PandaDoc for almost two years. Prior he worked in the agency space, helping run some successful agencies and working with hundreds of clients. He was the first email marketing person at PandaDoc and currently, he's growing his team into a larger lifecycle marketing department that will capture more channels and help facilitate larger campaigns than PandaDoc has ever run.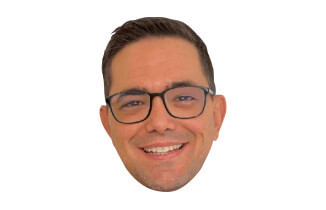 Luis Xavier
Co-Founder at Sales Studios Australia
Luis Xavier is an email marketing specialist and deliverability expert, the ​​co-founder of Sales Studios Australia. This company has helped thousands of businesses to turn leads into engaged, loyal customers and drive their sales revenue through the roof.
This list is not final, watch for updates.
4
ways

to grow with
the Email Growth Conference
GROW your metrics
No empty talk - only hacks and strategies that have already proved to work. Learn exactly how to grow your sales and boost metrics that matter.
GROW your mindset
Get powerful insights by exploring and discussing cutting-edge email marketing trends, diverse solutions, and ideas from qualified speakers.
GROW your career
Discover new email marketing strategies and approaches first-hand from world-known companies, and apply them to your projects. Reach your KPIs, achieve the best results, and find new projects to express your talents.
GROW your network
Network at the event and beyond! Ask questions and share your experience in the chat at our live sessions and get access to our Slack community to exchange contacts and insights. Find the people and businesses relevant to you.
Explore the agenda
Explore the agenda
Explore the agenda
Explore the agenda
Explore the agenda
Explore the agenda
Explore the agenda
Explore the agenda
Explore the agenda
Explore the agenda
Explore the agenda
Explore the agenda
Explore the agenda
Explore the agenda
Explore the agenda
Explore the agenda
Explore the agenda
Explore the agenda
Explore the agenda
Explore the agenda
Here's what we've prepared for you
Opening of the conference BY the host of the Email Growth Conference - Yanna-Torry Aspraki

10:00 – 10:15 AM

Yanna-Torry Aspraki

How a simple 5-email welcome series had brought my client +£45,000 in additional revenue

10:15 – 10:55 AM

Kate Barrett

How we set up experiments for Miro emails to drive engagement and adoption

11:00 – 11:40 AM

Anuvind Kanwal

6 hacks for designing emails that convert and increase ROI

11:45 – 12:15 PM

Emily Ryan

Which test won: putting under the microscope 6-8 actual A/B split tests to see which one works better and why

12:40 – 1:20 PM

Jeanne Jennings

10X your sales with emails throughout the customer lifecycle

1:25 – 2:05 PM

Anna Sarayna

6 email marketing strategies that drive immediate impact

3:10 – 3:50 PM

Melanie Balke

Getting your emails seen in an age of so much STUFF: PandaDoc's case

3:55 – 4:35 PM

Nate Torvik

How I helped my client earn 30% more by boosting the open rate

5:00 – 5:40 PM

Luis Xavier

MAKE YOUR EMAILS PERFORM 20% BETTER: EMAIL DELIVERABILITY ESSENTIALS

5:45 – 6:25 PM

Yanna-Torry Aspraki
Get your free ticket
Conference
pack
free lifetime access to the recordings of all 8 lectures and 10 cases
150 000 emails for free = $750 on your Selzy account for all live attendees
e-book "E-telligence. Email Marketing isn't dead, the way you're using it is" by Kate Barrett
a comprehensive Email Marketing Beginner's Guide
PandaDoc promo code
Miro promo code
closed Slack community to talk email marketing, exchange contacts, and insights
a free foolproof guide to email list building: 21 ways to grow your contact list, each of them thoroughly explained.
lifetime access to Selzy for a one-time payment of just $49
special bonus (only for the selected ones): free email marketing audit or full-blown email marketing launch for your business by Selzy experts
Who's

this conference for?

The conference will be useful for business owners and marketing specialists of all levels.
Get your free ticket
About

the host

Selzy is an email marketing tool that suits any SMB goal – from e-commerce to nonprofits. Our mission is to make email marketing as easy as 1-2-3. Using our platform, you can launch your first campaign in 15 minutes – no coding required. Get 24/7 support via chat, email, and phone even on the Free plan.
Learn from the real-world
success

and failure stories

Register now and get our Email Marketing Beginner's Guide!